I've had my haworthia for I think two maybe three years now and this year it decided it would bloom for the first time.
I was really excited to see it flower, but its stalk grew too long and the buds became top heavy. The stalk doesn't seem to be broken, but it's become soft and is sagging straight down. The plant itself is about 3 1/2 inches tall and the stalk is almost 11 bending around the 9 in mark.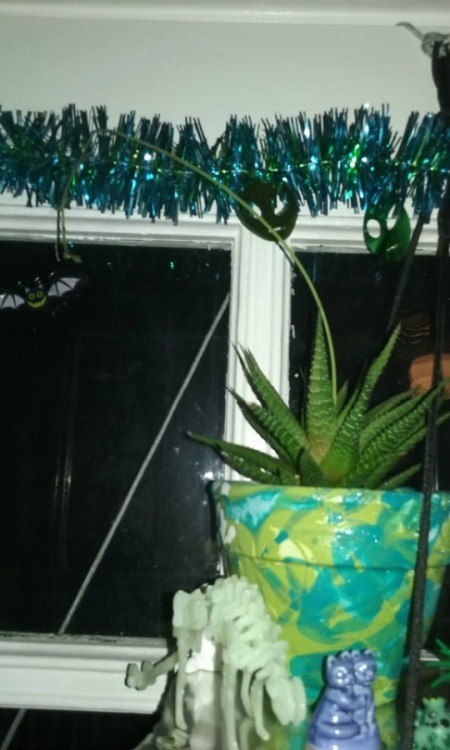 So is there a way to fix it by securing it with something without causing damage? or is the bloom probably lost?
Also what do you do with the stalk after it's done? Do you trim it off, how does that work? I can only find topics about people being excited about the bloom.