How to Safely Sell Your Used Car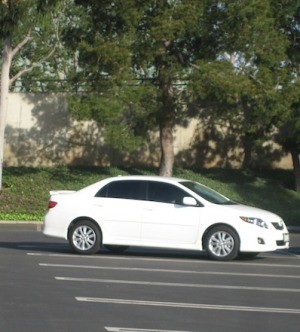 There are several ways you can sell or get rid of your used car.
You could:

Sell your car via private party (sell your car yourself)
Sell your car to a dealership
Trade in your car at a dealership, and use the funds toward a new car
Donate your car or give to a family member or friend
Here are some tips for selling your car yourself so you get more bang for the buck and are safe.
You need to know the value of your car. You can reference KBB.com for an idea, however this will not be your selling price.
Compare similar cars as your car to the ones that are on sale on Craigslist to get an idea of how much to list your car.
Take clear photos of your car however, you do not to emphasize too much on flaws, as many know it is a used car. I do not like to post the VIN# or license plate of the car, for safely reasons on the internet.
When you post your ad online, like on Craigslist, answer all the typical questions many would have. For instance:


Model and year of the car
Condition of the car (clean title/salvage), mileage
Any problems (if something does not work due to wear/tear, etc it is important to be honest)
If you are the original owner, that will boost the sale up. But if the car had less than 3 owners, I would mention that, or if you had the car for a long time
If you have all maintenance paperwork that would be useful. If you did any recent upgrades to the car, that is always nice to add in
Brief reason why you are selling your car

Once you determine a price, it is important to list a little higher than what you want because people negotiate! For instance, you know your car is worth at least $9,000 and you know you'll be happy with that price. I would post the car for $9,850. Generally people will lower the price down and it'll be a win/win situation. If the car does not sell within the week - you could change photos up or list lower a little.
Always meet up in a well lit area, near people. Do not fall for any scams that people will promise to pay if you ship the car and do not meet up after dark. Always bring someone with you if you can.
Make sure seller/buy fills out the forms properly, take a photo for proof and the buyer's drivers license just in case. You could write up a bill of sale if necessary for proof.
Add your voice! Click below to comment. ThriftyFun is powered by your wisdom!