Ireland Frugal Travel Guide
Photos
Share on ThriftyFunCheck out these photos. Click at right to share your own photo in this guide.
Tralee is a very pretty town in County Kerry, Ireland. This town hosts the annual international Rose of Tralee pageant. I came across this cottage right on the main street in town. It is so unusual with its thatched roof.
By Toni N.
I was driving in the mountains one day and found this delightful place. It has now become one of my favourite places in Ireland. It's in the middle of nowhere. I've really realized how lovely my country is and makes me proud to be Irish.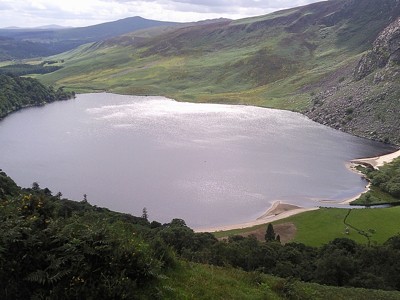 We had gone there to Fota, in County Cork, Ireland that rainy day recently with our Grandsons to view the wild animal park. The rain had cleared and that beautiful rainbow formed, and the giraffes continued foraging in the grass for a bit of food.
They contrasted so beautifully with the green grass, blue sky and the colors of the rainbow. We shall always remember seeing and enjoying the Giraffes of Ireland. What a surprise it was to see them there in beautiful Ireland.
By Bobby33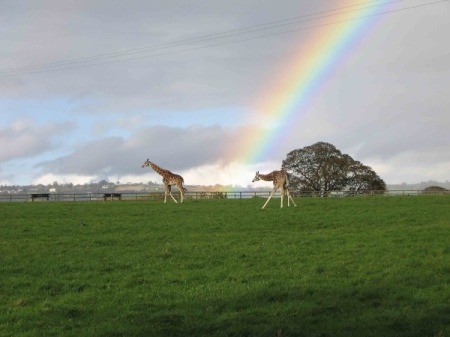 Lismore Castle, the birthplace of Robert Boyle, the celebrated scientist whose name lives in "Boyle's Law" was also once the home of Sir Walter Raleigh. It is now the Irish residence of the Duke and Duchess of Devonshire. You can walk through the magical and very beautiful gardens, which are extensive.
The gardens are set in seven acres within the 17th century outer defensive walls. Recently several pieces of contemporary sculpture have been installed in the gardens. It is a place where you can relax and stroll. Prince John built the original castle in 1185. The Estate was granted for a time to Sir Walter Raleigh. He sold the property to Richard Boyle, later the 1st Earl of Cork, who rebuilt the castle.
The present owner of the castle is Lord Harrington, the son and heir of the 11th Duke of Devonshire. Lord Harrington's great uncle Lord Charles Cavendish was married to Adele Astaire. Fred Astaire, her brother, was a frequent visitor to the castle.
By Bobby33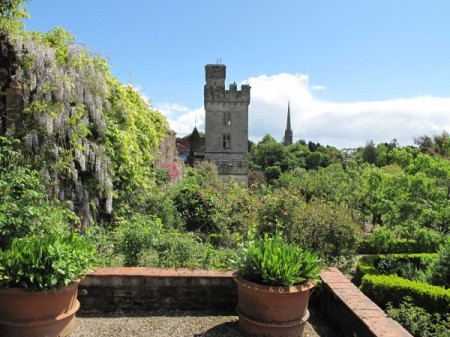 We had gone to family's farmhouse in Co. Cork Ireland for a recent visit and were sitting in one of their sitting rooms, when all of a sudden a family of cats jumped up on the outside window sill and peered in at us. They were so interesting and beautiful, and they stayed for quite a time, probably thinking it was feeding time soon.
By Bobby33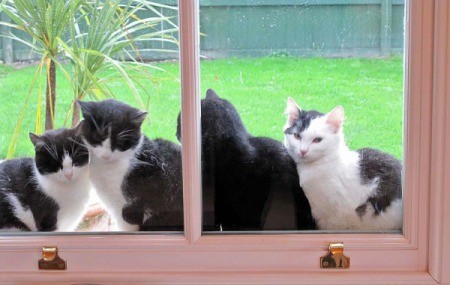 Barryscourt Castle is located in County Cork between Cork City and Youghal. It is huge, and it sits near the highway, looming tall in the green Irish landscape. We have visited it before on previous trips to Ireland, but it was never open to receive visitors. On this trip, it was indeed open and we enjoyed the visit, inside of Barryscourt.
By Bobby33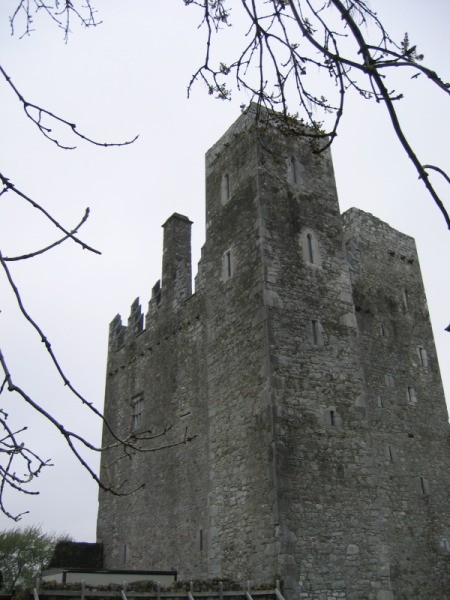 We had gone down that day to the edge of the Blackwater River, County Cork, Ireland, with our Grandsons to view the ruins of Temple Michael, a very old church.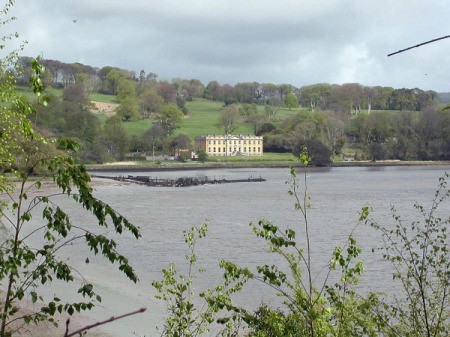 Read More...
Related Content