My husband and I want to go on an anniversary/honeymoon. We can't decide where to go, Hawaii or Jamaica. We want all inclusive and a good deal. Any suggestions?
By Katie Clodfelter from IL
Answers

May 4, 2009
0

found this helpful
I have heard many people comment how expensive Hawaii is but Jamaica may require a passport in this day and age. My sis and her hubby had a fabulous time at the Sandals Resort in Jamaica. It would seem to me in order to have a really good time, a travel agent would be a good idea and a well worth the money investment.
They would have all the insider info on "specials" too.

May 5, 2009
0

found this helpful
Try Sandals in Jamaica. There are several locations and I just received an e-mail that they have 60% off deals going on right now. You will need a passport if you don't already have one. Be prepared too. It is already super humid by 11 AM.

May 6, 2009
0

found this helpful
I hear Sandals in Jamica is wonderful. Just know, I heard from many people, that you cannot leave the resort. There is much violence on tourists. I know this was true 15 years ago as I worked for a travel publishing company. You should check out the recent status. Hawaii is suppose to be absolutely beautiful. Know many people who have visited.
I hear Kawoi (sp) is the most beautiful if you don't care much about night life. Look into a time share. May be cheaper, but not sure. Haven't had enough money recently to vacation other than my town pool. Enjoy your vacation! All that truly matters is the person you are with. Diane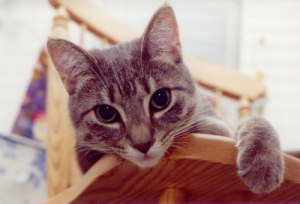 May 11, 2009
0

found this helpful
My husband and I have been to Sandals in Jamaica 3 times. We really enjoy it there. They treat you VERY well. Great food, beautiful beaches and lots of fun things to do. I highly recommend it!
Elizabeth
Answer

this Question
I'm deciding on having our wedding in Jamaica this coming March. Has anyone been to Jamaica or had a destination wedding and honeymoon? We're thinking of going to Couples Resorts "Swept Away". Any feedback would be great.
Answers
By Jacalyn (Guest Post)
August 25, 2005
0

found this helpful
Dear Jamaica Destination Wedding Couple,
I spent my 50th birthday at the Swept Away Resort in Negril Jamaica this pass Thanksgiving Holiday. There were several wedding during our stay. The weddings were absolutely beautiful and professionally organized. Make sure you ask for the sunset backdrop time of the day for your ceremony because it was absolutely breath taking. Hope this information will help you all out in making your decision. Good luck & congratulation.
Sincerely,
Jacalyn
Answer

this Question