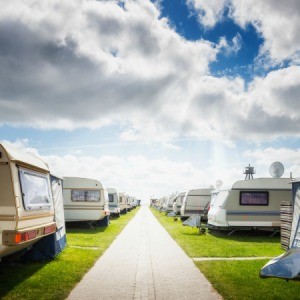 We have a 1972 trailer and two air conditioners. We are having trouble keeping cool because the air conditioners freeze up a lot. Is there a cheap and easy way to keep our trailer cool during the hot months?
By Johnb from Waynesburg, PA
Answers

Joan
Bronze Feedback Medal for All Time! 186 Feedbacks
June 3, 2010
0

found this helpful
Best Answer
Maybe you need to have freon added to your air conditioners or have them worked on. Maybe replace them. Air conditioning is about the only way to stay really cool. In my apartment I rarely run the air conditioner. I have a ceiling fan in the dining area and my daughter has one in her bedroom. I have a tower fan in my bedroom and in the living room and they do really good.

June 3, 2010
0

found this helpful
Best Answer
On the south side of my home, I keep the blinds closed to prevent the sun from coming in. In 2 of the south-facing windows I have window fans (the kind with 2 small fans that expand to fit the window) pulling the warm air out. I turn them on to make sure the air is blowing out before I put them in the windows.
In 3 of the windows on the north and west sides of the house, I have large box fans blowing the cooler air in. This works so well that we didn't even use our air conditioners last year.
Always use an exhaust fan when cooking or using the shower, or dryer, and if possible do your cooking in the morning when the house is cool, or use crock pots.

June 3, 2010
2

found this helpful
Best Answer
Hi there,
I have the only house on the block that has full sun all day in a hot climate, so I totally understand...the walls heat up and don't cool down and I feel like am fighting a losing battle.
Here is what I did to resolve a lot of the issue and it might work if your trailer is permanently parked. I have planted tall growing plants to act as a screen. What it does is the plant absorbs the needed sun and in return provides shade to the house.
I have planted several "layered" plants like Sunflowers. I used them because they are not permanent and the birds and the bee's like them (not to mention me when the seeds are ready).
There are varieties that get taller than others. For example, my tallest one ("Mammoth") is currently the height of my one story house. Then there are shorter varieties with different colors (brick red - sorry don't remember the names) that you can mix in.
It may be to late in the season to plant Sunflowers, but they do grow fast, mine are only 6-8 weeks old.
Good luck to you and if that don't work, my 2nd idea would be to go to the mall and people watch in the nice air-conditioned building ;~)
-Aileen
Answer

this Question