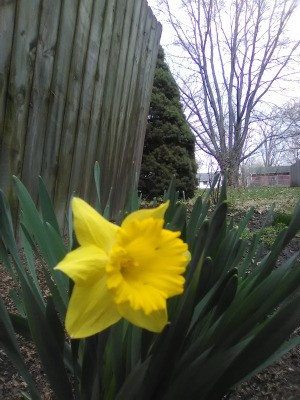 As a child, I used to flip through a picture-book of Aesop's fables. One story I liked was of a dog who gazed into a lake long enough to see another dog. This dog, in lake world, stared back. He had a bone in his mouth. The real dog, with envy gnawing at his mind, snapped at his reflection in the water, dropping the bone he already had.
I feel the root of discontent is when we look at what people around us do and have, and begin to compare ourselves to them. For instance, a couple months ago I graduated with my Bachelors degree and moved cross-country to look for better job opportunities, selling and giving away almost all of my possessions. I had finished a year or so later than many of my high school peers, having taken a less traditional route due to past circumstances. I missed my winter hiking and jogging excursions through the desert, my old church, students, and my grandfather.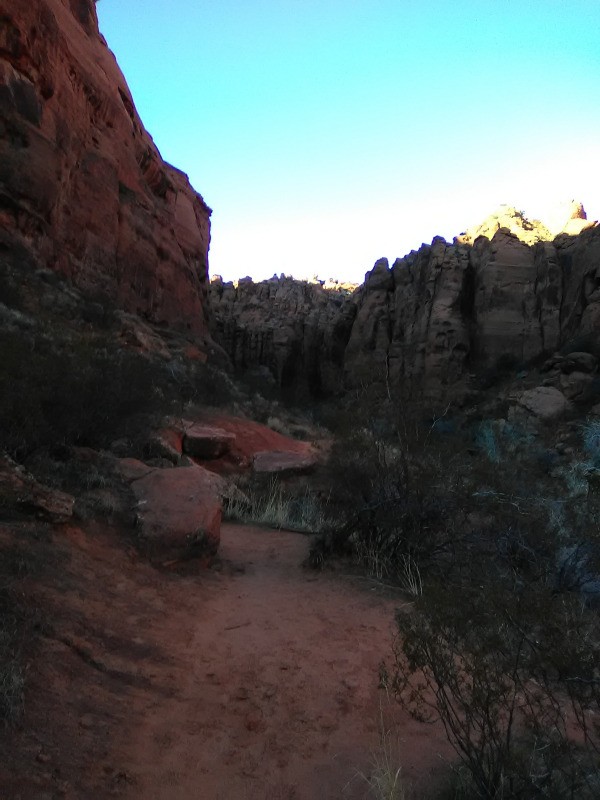 With too much quiet time to myself in the last grip of winter, I looked backwards through social media, noticing things my peers had been up to: setting into careers, buying their first homes, traveling around the world, getting engaged, having babies, etc. The same people who had "friended" me but did not intend to stay in touch. In case you are guessing, this is a toxic part of social media. We turn each other into numbers and those with the highest number of "friends" have a higher status.The system is built on discontent to keep you buying in, just like advertising targets a desire to keep up with the Jones's. I knew this in my head for many years but only took it to heart some time after a humiliating first teacher job interview. I hit near rock bottom, questioning the choice I had invested in for six years, questioning myself and my abilities, because I knew someone else must be better.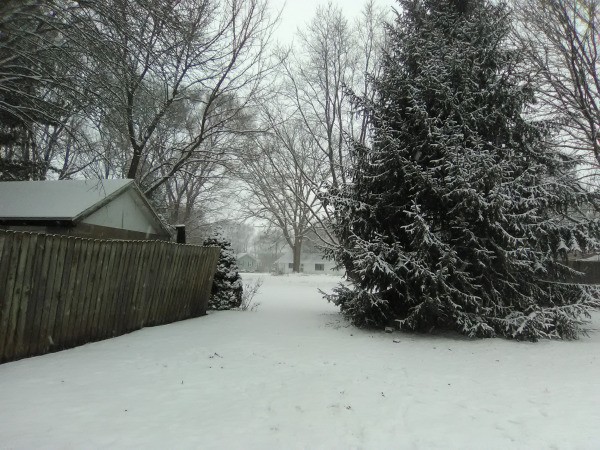 Thank God for those who are wiser and more experienced! They say the lower points in life are like the ebb and flow in-between seasons. For me, in-between winter and spring has been a time to catch my breath, although I didn't appreciate it. Now Spring has sprung, and it's time to get moving, look forward to what's ahead, and ... buy skirts?
You see, the week after my failed interview, I went thrift shopping with a close friend who made me try on skirts until we found one that fit. I came out of the store scoring new pieces for work. Years ago, I used to adore clothes shopping, especially at the mall, and maybe because I was a little skinnier! I also had no clue as to the tremendous amount of natural resources and the cycle of exploitation that goes into fast fashion. When you're just starting out, there is no money to buy up everything fair trade and organic, so you learn to be content with second-hand.
I am now content with a two dollar skirt. It was the only one that fit and looked cute, on the outside. I actually spent an entire morning patching up the liner by hand. It reminds me of my friend's advice not to compare myself to others and to focus on what I had to give. For example, the same person who posts pictures of pristine moments with her new husband and her beautiful baby is bound to also have had inner-wounds to heal. What is shown on the outside doesn't always reflect what's on the inside. The person who was lucky enough to vacation in Spain was also misfortunate enough to have his passport stolen. There is no picture perfect life. So yes, I am going to wear my two dollar skirt with pride as I enter Spring.