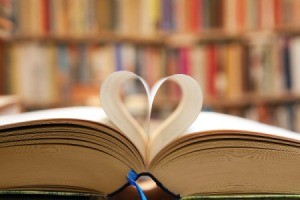 Do you like to go to concerts? Do you enjoy live poetry reading from the famous authors themselves? Do you like attending live animal shows, domestic or exotic? Do you like bringing a new stack of CDs home and hearing new music? Do you like renting new movies to watch with your family or just a HUGE candy bar? :)
I do too! Do you like paying for these things? Me neither! Not only does it sap a bit of your fun, it clears your wallet in the process! At one point last year, I was literally in tears, at a total loss as to how to provide my family of 6 with fun without money we didn't have. The answer? The library! Folks, it is NOT just for reading. I will list off some of the marvelous things we have done in the last few months:
We went to a live poetry reading with at least 5 or 6 famous, published authors. A couple of them were so eloquent and touching I was moved to tears. After, fancy beverages and gourmet treats of all sorts were served free of charge. Amazing!

We attended a live performance from a famous bluegrass band who also has their own radio show. A lively and enjoyable afternoon which otherwise would have been another boring Sunday.

We went to a live exotic reptile show, where children were able to learn about and touch various animals. The cherry on top was that they handed out free passes to their local reptile zoo afterwards. Bonus! Another day of free fun just waiting for us.

We attended a genuine Japanese drum show, complete with drums from Japan and authentic costumes.

I check out beautiful music to listen to in my car or home. Stacks of CDs whenever I want, all free.

When the kids are bored, or when my hubby and I just want a good movie to watch together, I go to the library and bring home 1 (or 5) for free.

My kids love Legos, but they're way too expensive to purchase. They go to one of many "lego hours" a week, where they build sculptures to their hearts content with millions of blocks. We walk away not a penny lighter, and they have satisfied their itch.

Not to mention their cozy reading areas. No air conditioner? Cool off in the library. Kids restless? Pull up a chair and play one of their endless selections of board games available.
I could go on and on. The point is that I realize that my family has an endless supply of FREE entertainment just down the road at our local library. It has changed our life. I feel enriched, not only entertained, to be able to take advantage of this free treasure trove.
Check out the events at your library! You will be smiling, trust me! :)