Whenever I walk through Lola Valley Park (located in Redford, MI), I always see something new. The park never disappoints me.
I was walking through the park one evening and I saw these baby ducklings on a ledge by the Rouge river bank.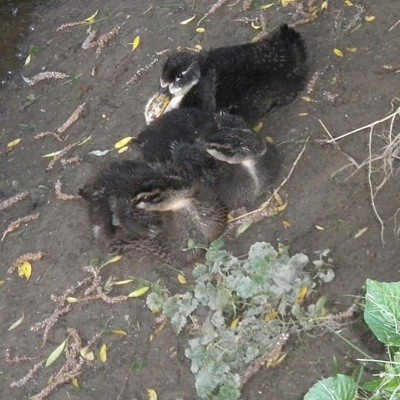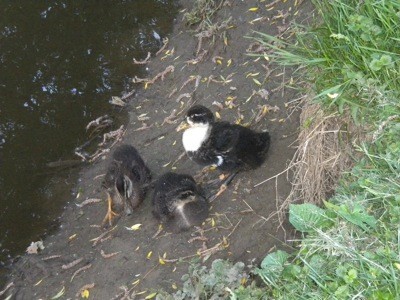 This photo was taken in the morning at Lola Valley Park. I have never seen so many birds gathered in one spot. But there they were the ducks and the geese all in one spot sunning themselves on this warm beautiful morning.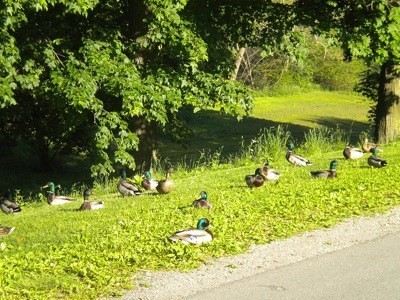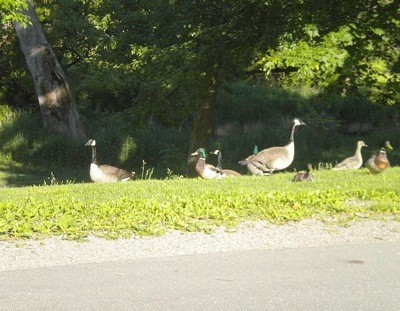 I thought this tree was unusual because the roots are as white as snow. It is standing along the riverbank in Lola Valley Park.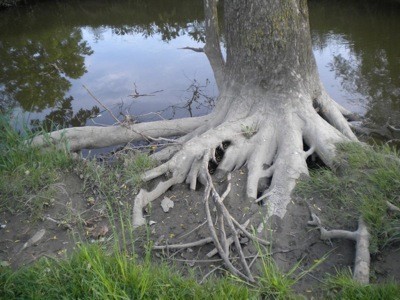 These trees may be half dead, but they make a good photo subject.