Easy and fun kitchen appliances made using cardboard. Get a good sturdy box. Use a glue gun, Sharpies, plastic plates for burners, muffin tins and play food. Get bottle caps for knobs. Cut out pictures of a clock or print one. Just be creative. Children can use play dough to make their own food using cookie cutters.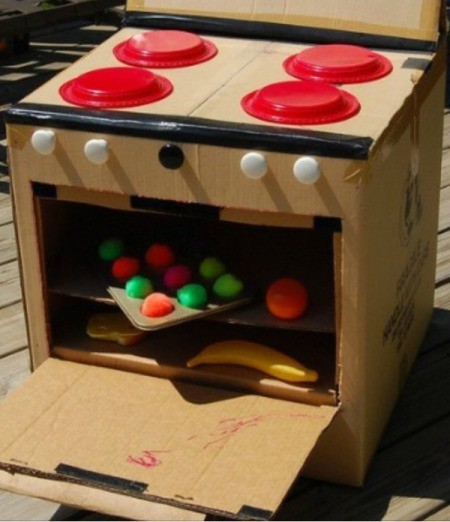 You can make a refrigerator using a tall sturdy box. For a handle, cut box about 4 inches in on the tall side. For the door, glue gun a shelf cut from cardboard.
Cardboard has many child related activities. Make airplane small hole on top for head. Larger on bottom to shape of body, add wings. Or make doll houses or toy cars. Have fun!