Make a few denim fabric bowls for your next picnic. They are stackable, sturdy, washable, thrifty, and easy to construct. Use scrap denim, contrasting fabric scraps, and something for batting.
I used an old mattress pad, but one could also use old worn place mats.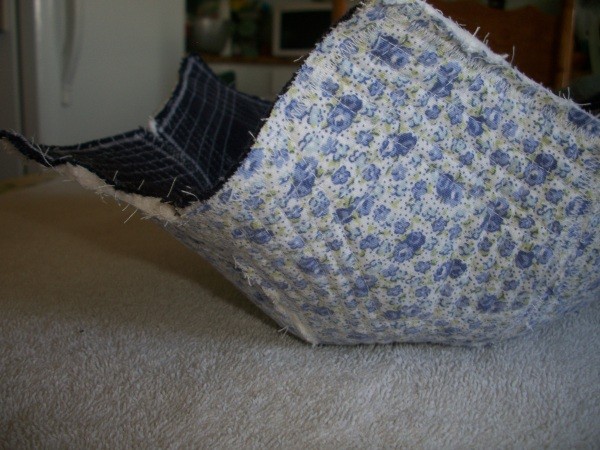 For each bowl, you need to cut 1 base of denim, 1 base shape of padding, and 1 base shape of contrast fabric. For the "petals" of the bowl, you'll need 6 of denim, 6 padding, and 6 of contrast fabric. Since denim and the padding are quite bulky, nothing more is needed to help the bowl "keep its shape".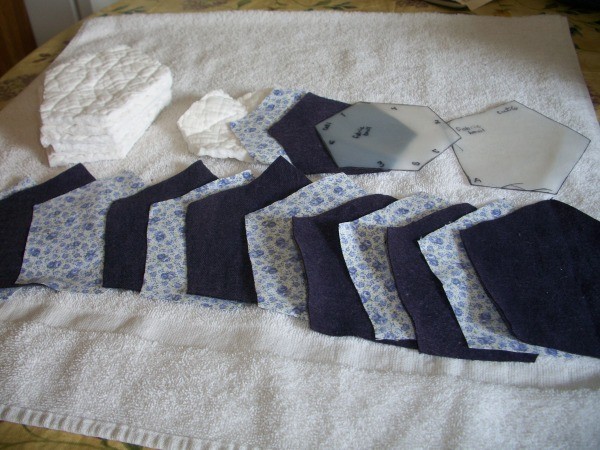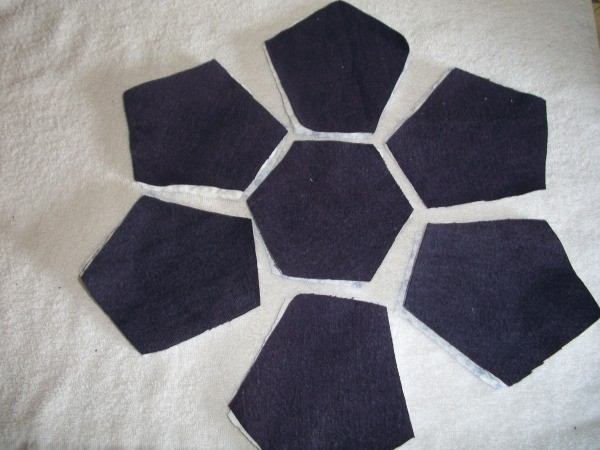 Either use a zig-zag stitch or a satin stitch around each edge of each piece. Make sure you "sandwich" each bowl piece with the denim on top, batting in center, and contrast fabric on the bottom.
Make sure right sides of fabric are facing so the bowl is reversible.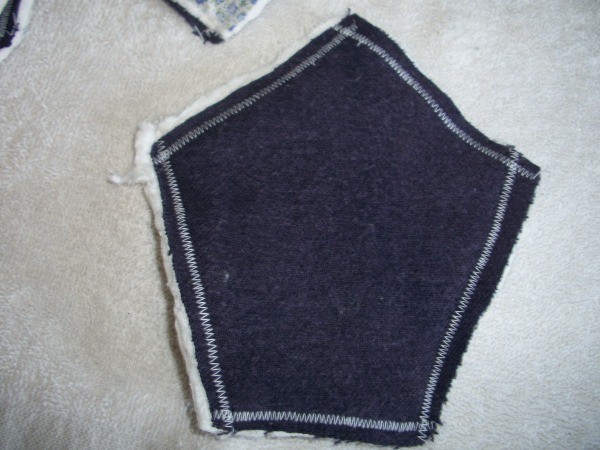 To join the bowl pieces, simply use a satin stitch to join each piece. When joining the "petals" of the bowl to the base, begin at the points connecting the piece to the base and sew out toward the ends.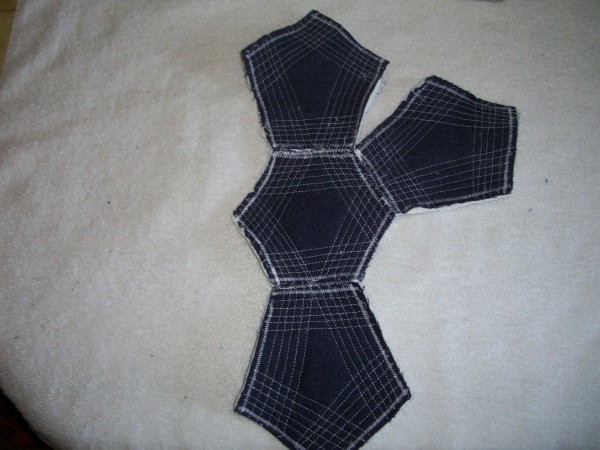 You can sew the satin stitch on each side of the bowl to reinforce the joining seams if you wish. They go together pretty quickly.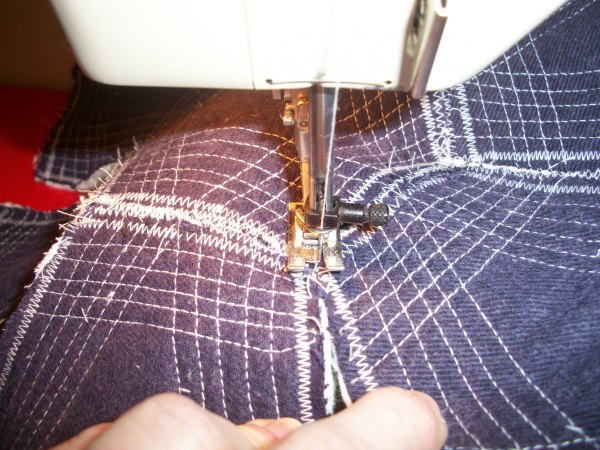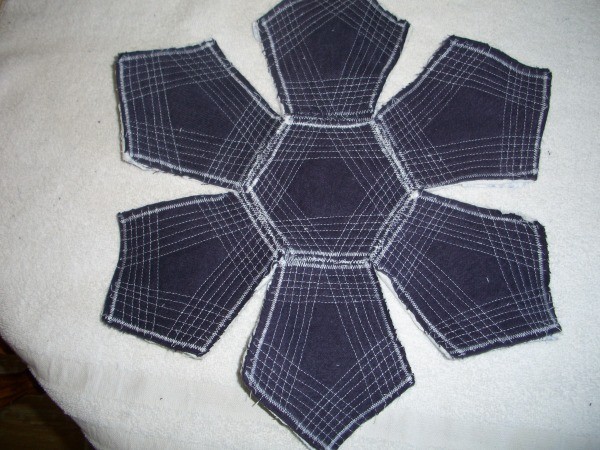 Depending on how quickly one is sewing; the bowl can be constructed in an hour or less. The bowls I made, measure approximately 12x12 inches across. Construct a pattern scale to suit you.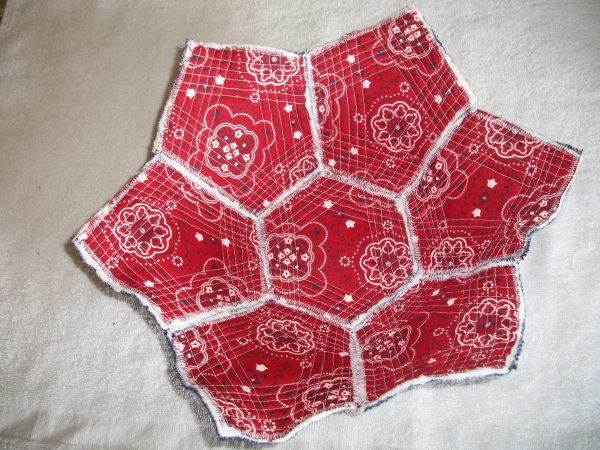 I find it helps to trim the bowl pieces as the sandwiched pieced are sewn together. I also like to machine quilt a pattern on each bowl piece as I sew the sandwich together.
It seems to keep its shape better that way. You could embellish another way if that suits you.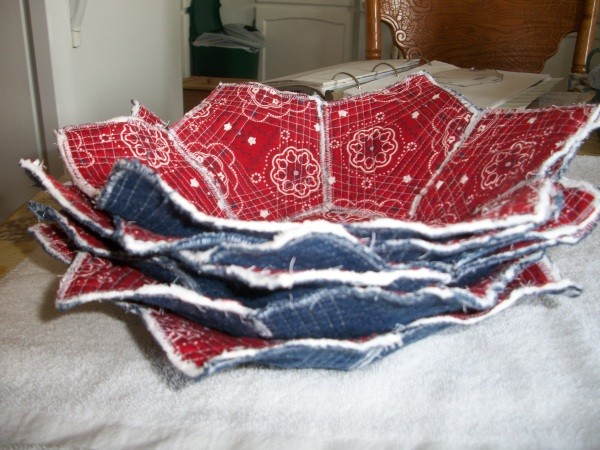 By Monica from Cortez, CO