Because of the economy and my husband's tendency to have favorite shirts, some are worse for the wear. Meaning the collars are completely worn out. Many years ago I learned from my grandmother how to "turn" collars.
Very carefully use a thread pick with a very sharp end to pick out all of the tiny stitches, turn the collar over and reattach it. Always check before starting this process to make sure you have the matching thread you will need for the shirt. The shirt will look very good and last a while longer. Good luck!
By Joyce Lambert from Nokomis, AL
Betty's tip about cutting her husband's frayed cuffs off and making long sleeves into short, reminds me of how I have extended the life of some of my husband's nicer shirts that have frayed collars.
Use a seam ripper to open the seam the collar is sandwiched between. Then pull out the collar and flip it over to the opposite side (which will look brand new); then set it in the opened collar seam, match the thread as well as you can, and stitch the seam back up. The frayed side will be turned down now and hidden, and your favorite shirt can be used a lot longer!
By Paula W
My husband has a tendency to wear out the collar on his dress shirts. Does anyone have a tip for repair or use for the shirt (other than quilt material)?
Dawn
Answers
By Rosie (Guest Post)
January 16, 2005
0

found this helpful
Before the collars are completely worn, carefully take them off and turn them around with the worn side down.(
By (Guest Post)
January 17, 2005
0

found this helpful
Funny, I was just talking to someone about this very thing the other night! This person could sew and what she did was take the collar off and reverse it. Sounds like a plan!
By Marian. (Guest Post)
January 17, 2005
0

found this helpful
When my children were little; I`d put the collarless shirts on them, buttoning down the back. Then I`d roll up the sleeves to a comfortable length for the children and button up the sleeves. Sometimes they were used for art work (or other messy kid-type activities. I`ve worn one myself when cleaning around a wood burning fireplace. Hope this helps(easier than sewing collars back on)
By Aunt Sharon from Texas. (Guest Post)
January 18, 2005
0

found this helpful
Carefully pick out the collar from neckband, using a thread pick. Turn it over and reinsert it in the neckband, keeping everything even.
Carefully resew it. I've done this a few times and it is not difficult.
By Debbie (Guest Post)
January 26, 2005
0

found this helpful
You could also take the collar off and sew the neck back together for a mandarin collar. (This is good after you have used both sides of the collar.) He won't be able to wear it with ties anymore, but he can still wear it to go out, if he likes that sort of collar.
January 30, 2005
0

found this helpful
For shirts that have worn collars take them off and sew the rounded edge back up. You may have to replace that part with a new piece of material. A friend does this all the time with her husbands' shirts only she does it with the new ones. He likes the look of a western style shirt, but the costs are too high. so maybe this could be an option for those who still like the look of the shirt they have.
By RoseMary
By Jonathan (Guest Post)
February 24, 2006
0

found this helpful
Get a neckband shirt with detachable collars. You can get them at http://www.amazondrygoods.com
By TOPSY - TA (Guest Post)
March 29, 2007
0

found this helpful
IM NO GOOD AT SEWING, SO I'D JUST BUY A NEW SHIRT !!
I DO HAVE A QUESTION THOUGH, WHAT CAUSES THE TIPS ON MY HUSBANDS SHIRTS TO GO WHITE AND FRAY, IS IT WEAR AND TEAR OR AM I DOING SOMETHING WRONG ?
March 30, 2007
0

found this helpful
I just do a zig-zag with my sewing machine over the worn part of the collar. Quick, easy and I have saved many, many of my family members' shirts this way.
April 26, 2007
0

found this helpful
Reading all these wonderful posts reminded me of how my mother would carefully remove the collar from my father's favorite shirt and repair it and then reverse it.Some of his shirts were his favorite and they were done this way until they could no longer be repaired......Cindy D........
Read More Answers
My husband's business shirts have frayed collars and cuffs. I don't sew, but I understand you can flip these worn ends and turn them around. How much should I pay? Would my dry cleaners or a tailor do this?
Meggen from MT
Answers
March 20, 2008
0

found this helpful
I think buying new ones would be less expensive.Seamstresses aren't cheap. I know, because I sometimes sew for people. If you can't afford all new shirts at once,buy one or two a payday. Judy in alabama
March 21, 2008
0

found this helpful
Don't do it. As another writer says, it's too expensive. Even if it were free, you end up with cuffs and collars that are worn thin. You'd be lucky to get a dozen wearings before it's frayed again.
Elaress
March 21, 2008
0

found this helpful
I'm with the other posters, it's just not cost effective.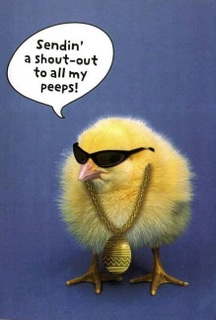 By Carol in PA (Guest Post)
March 23, 2008
0

found this helpful
This is a good idea, but only if you can do the work yourself for free. Its easy. Just unpick the seam. Turn the collar over. Then resew. Try it. You have nothing to lose.
Best wishes always,
By montana mom (Guest Post)
March 24, 2008
0

found this helpful
Well, these shirts are very expensive and I think I'd like to try and save them.
I just wanted to know if they still look good after the collars are flipped.
Read More Answers