Materials
18 plastic drink holders
Slimline Stapler and staples
White glossy spray paint
Glitter
White quilting or carpet thread and needle
Gold or Silver spray paint (may be used for highlighting)
Instructions
1. Fold each holder in half lengthwise and staple circles together at each end at top edge and one end.

2. Staple 9 holders together at top edge to form a large circle. Staple both sides.
3. Run a double thread through the middle of each side, draw tight and tie off.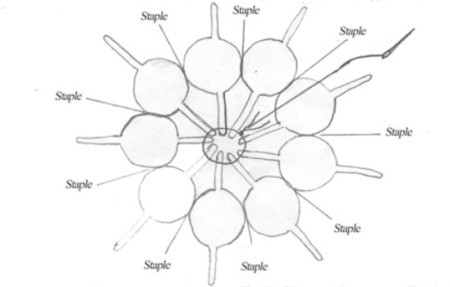 4. Place the flat side of each snowflake together and staple ends of each holder together.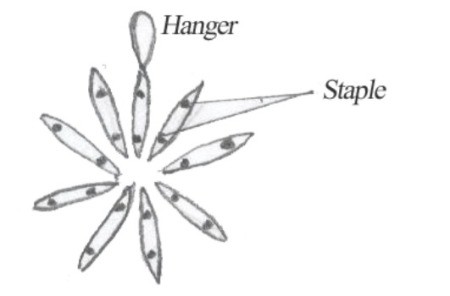 5. Spray one side at a time with white paint and sprinkle with glitter before the paint dries.
6. Add clear fishing line for hanger.
You have just saved 18 plastic drink holders from being trown into the landfill or a lake for a fish or bird to swallow.
Sue L. (Originally Published 9/23/2002)