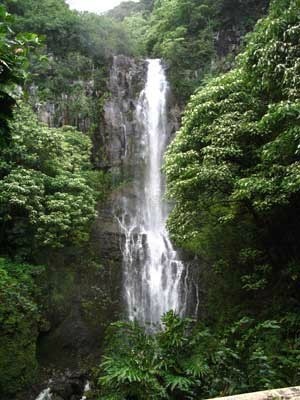 Travel Destination:
Maui, HI
Country: United States
Free Things to Do:
Mile Marker 14 incredible snorkeling, also behind Kannapali Shores free beach access has unbelievable snorkeling available. Also this location has a giant sea turtle that calls it home.
Low Cost Things to Do:
Snorkeling - Snorkel Bobs for about $20-$30 will get you all the gear you need for a full week of snorkeling fun.
Expensive But Worth It:
Roy's Restaurant in Lahaina. About $100 for 2, but well worth it. Steak so tender it just about falls apart, and you have to check out their chocolate souffle, prepared to order and served warm with a scoop of ice cream. Definately heavenly. Staff is excellent and tends to every need.
Linens and fine china. Awesome experience.
Nightlife:
Nature - sunsets, waves crashing on the beach, no need to go any further
Seasonal Information:
Muggy humid, with afternoon showers in May ... but has rewards right around every corner as you slip into the calm ocean for a dip.
Inexpensive Lodging:
Noelani Condos - about $100 per night, includes a kitchen and laundry area, pools, and 20 feet from the ocean
Interesting Facts or History:
Learn about the native Hawaiian culture.
Additional Comments:
Take and book a trip to Hana with a driver, you won't be disappointed. 50+ hairpin turns and one lane bridges, scenery that you just can't find anywhere else.
By Sheri from Modesto CA