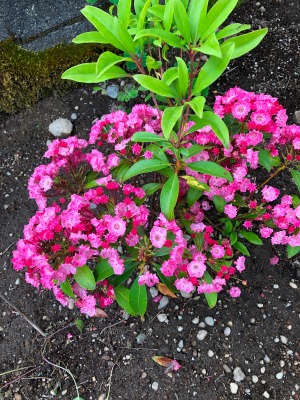 I have been spending quite a bit of time working on my yard and garden. Last year my grandson and I cut down several forsythia shrubs along the northern edge of the side yard. The stumps still need to dealt with. This year I have focused on planting two lilac bushes further into the yard to ultimately help reestablish a green border between my yard and my neighbor's. There will also be a native mock orange placed along this same line, soon.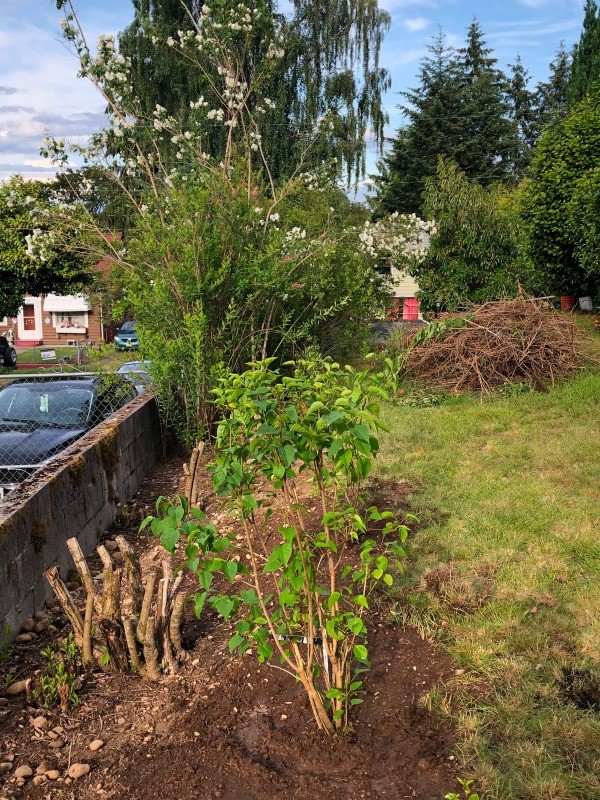 Currently there is a hybrid mock orange and some other shrubs I still need to identify.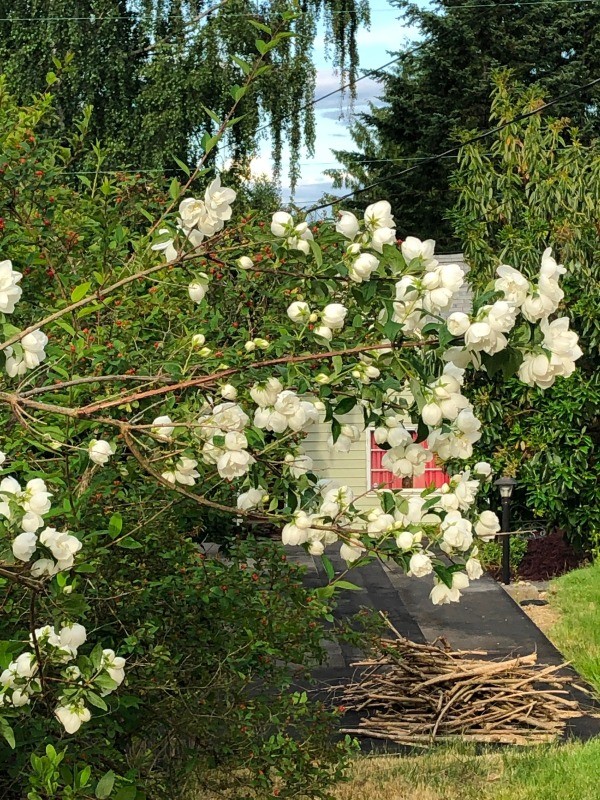 On the north property line there is an old fence atop a short retaining wall on the neighbor's property and a narrow stacked stone faced planting area, which also needed a lot of work to try and remove the bazillion bluebell bulbs that are multiplying like rabbits under the soil.
I cleared part of the garden from the southwest corner working north and have transplanted some crocosmia bulbs, Canterbury bells, wild daisies, rudbeckia, and a mountain laurel into this new garden space. There are existing columbines in purple and pink, as well as some feverfew to the right and south that is traipsing around the yard. Those are hardy fuchsia blooms hanging down.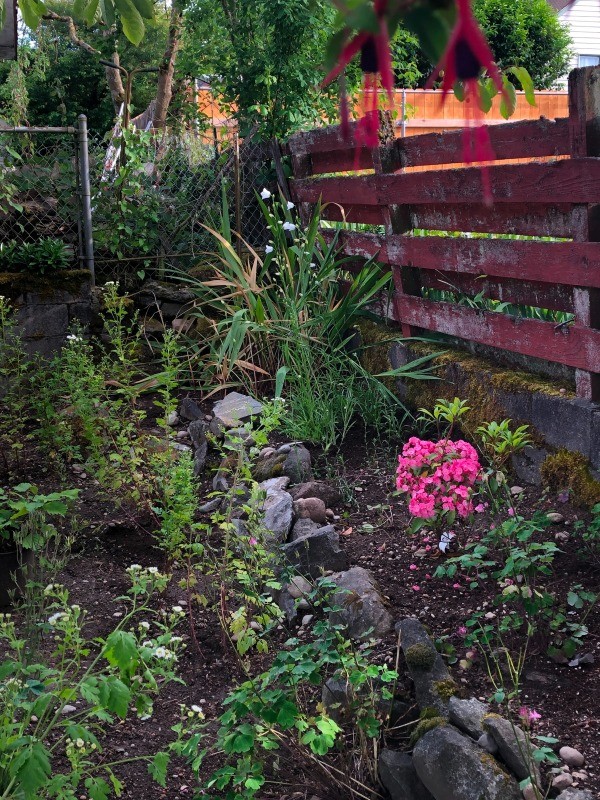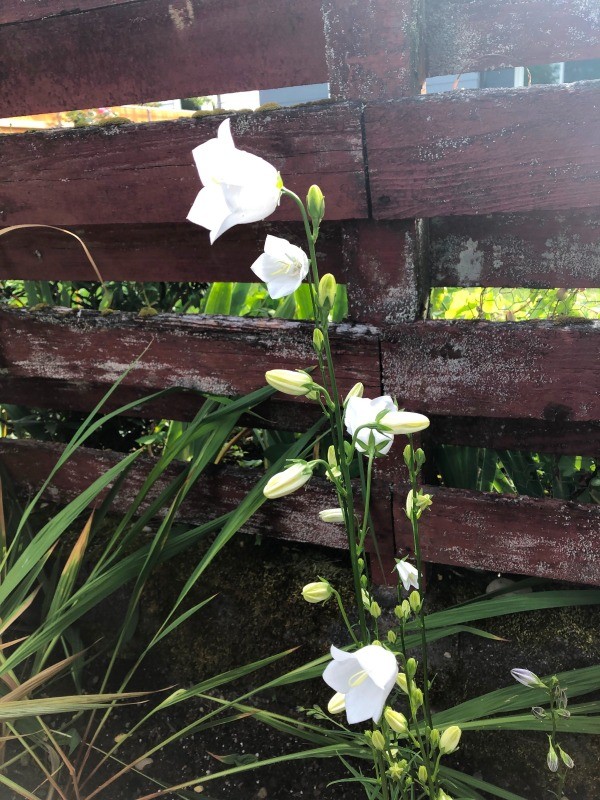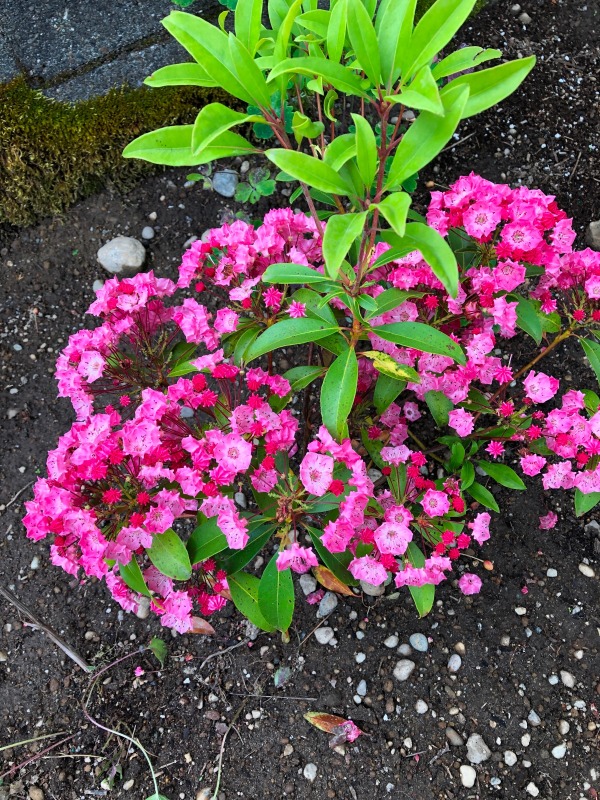 I am also including a few examples of plants currently flowering in my garden.
Here are my three tomato plants with marigolds and a pot of grapefruit mint.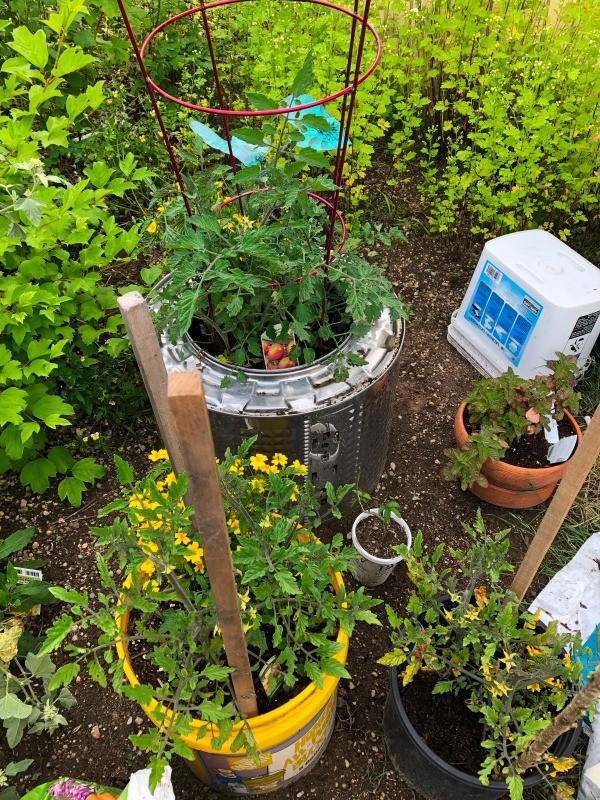 Now for a closeup of a yarrow blooming. I love this plant; it does self seed and of course is also coming up around the garden. I am generally OK with a mixed flower garden and don't typically care about bird and ant gardeners who help plant seeds.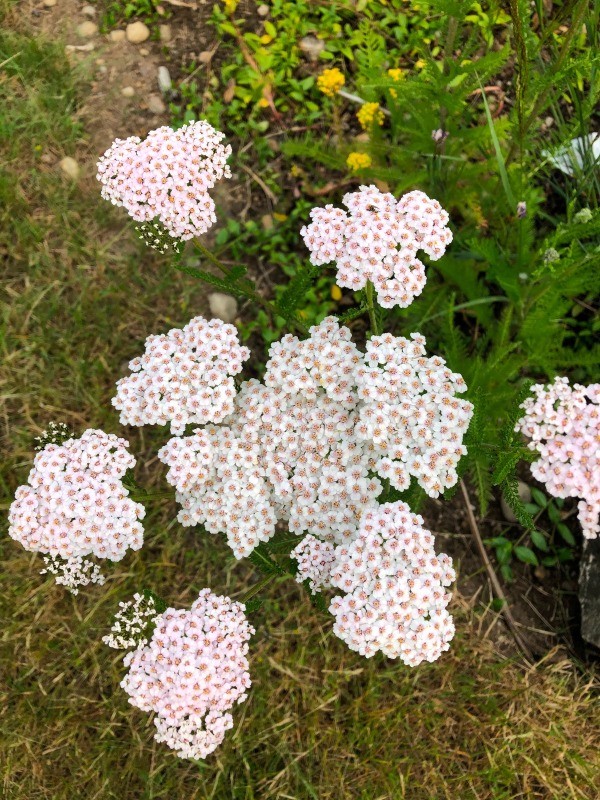 Here are some pretty Shasta daisies and a pink and white dianthus. In the upper right hand corner of the photo are some lilies of the Nile just starting to send up flower stalks. I had wanted to move them, but now will wait until they flower.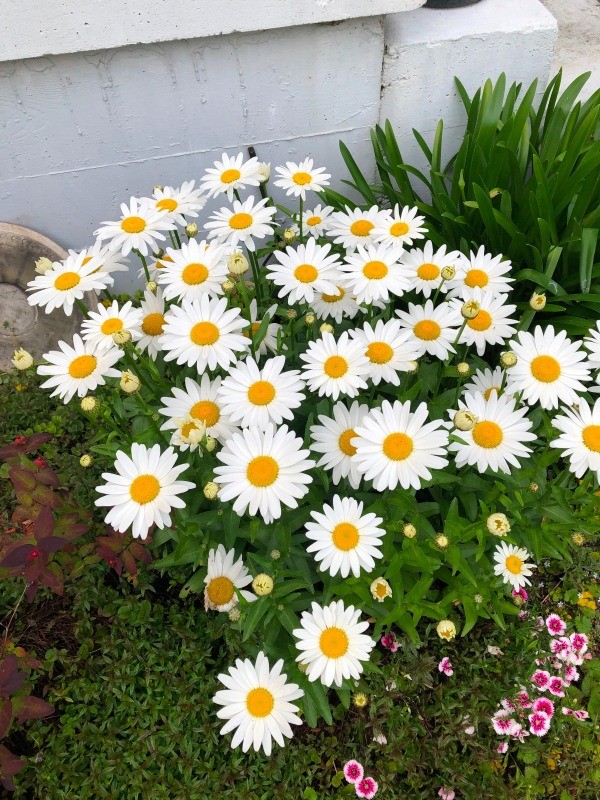 Now for a beautiful red snapdragon surrounded by blue star creeper. Pay no attention to the errant grass in the flower bed. Its removal is also on the list of things to do.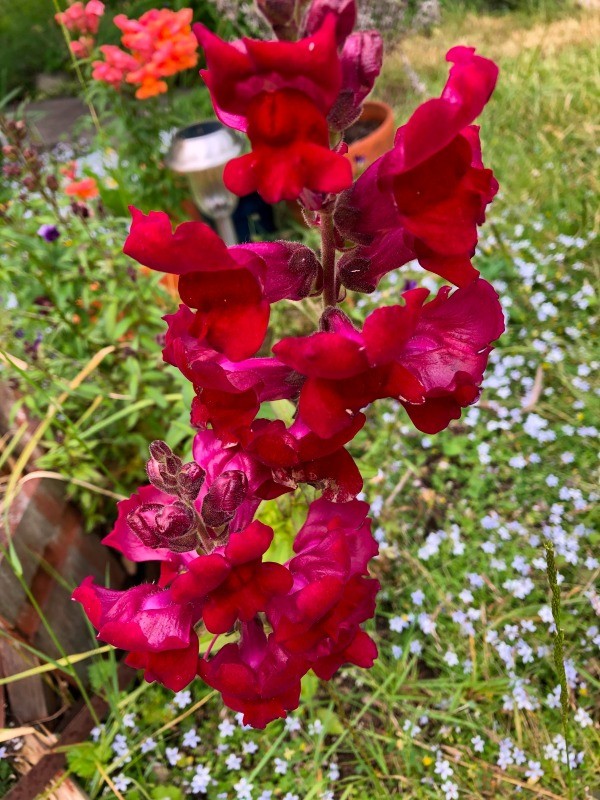 And finally the snapdragons that got away.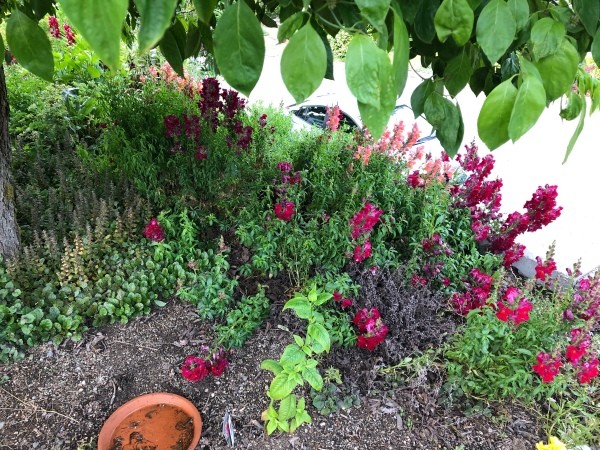 I will post more as new flowers and scrubs bloom. I hope you enjoyed this mini tour of my garden.