Organizing With Notebooks
Solutions
Share on ThriftyFunThis guide contains the following solutions. Have something to add? Please share your solution!
I'm not sure about you, but regardless of the fact that I'm very organized, I still used to find little pieces of paper everywhere with little notes, lists, etc. Here is what I did. I took a regular spiral notebook (a big one) and got some of those sticky labels that you can just stick on a page. I took sections of the notebook and made labels for things I regularly seemed to jot down or lose track of. Here are some examples: TO BUY, TO DO, WEBSITES, TO RESEARCH, PROJECTS, you get the idea.
What I have found is that with this method, if I'm having a big party or around a holiday, I'm able to take a few sheets, add a "BIRTHDAY PARTY" label, and then jot down things I need to do for that event/holiday. It's been great when I'm reading magazines and I come across a website that I want to check out but don't have the time at that moment. When I do have some spare time, I look through "WEBSITES" and browse away! It's worked wonders for me and keeps everything in one place. Hope you find is useful!
By Julie from Amebsury, MA
I love these little favors that are teensy notepads that you see around Christmas-time, for a dollar. After Christmas is over, these notepads are on sale at my Dollar General for ten cents each. I always buy them when I see them. Here are some that I still have yet to use. I keep them in my purse for quick notes. ;)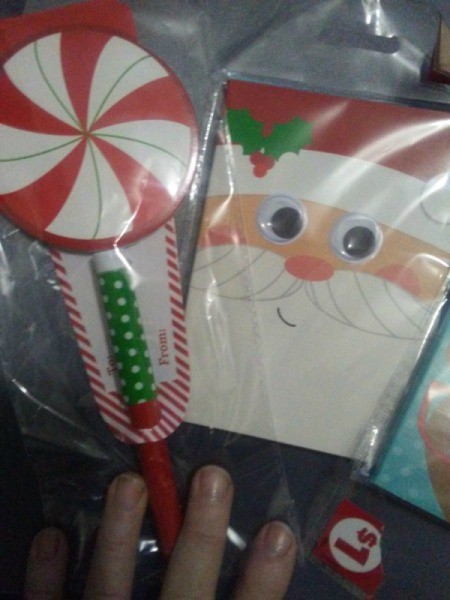 When we get too busy with things, we tend to forget our priorities. This is when we need to take down notes for our activities. Take note of your paid and unpaid bills, make a checklist of your activities, a checklist on things you want to buy and list down things that makes you more productive.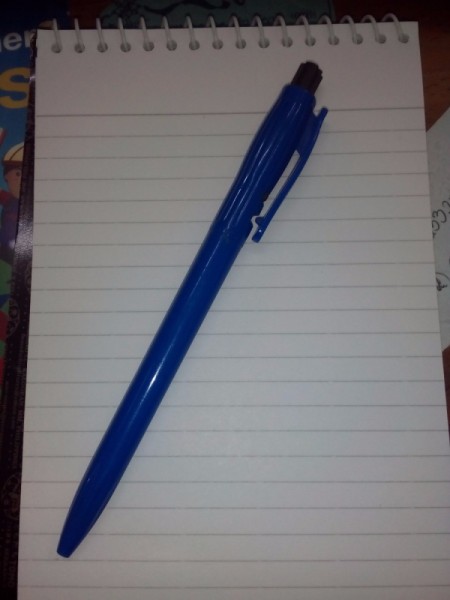 Sometimes, just for fun, when I have a lot of free time, I tend to draw on my notebook what should things look like so that when I start arranging things at home, I will be able to remember what I want and where to place things. Just like in Masterchef, contestants draw the image and components of their plate in a piece of paper and they look at it while they cook.
Notebooks help a lot in online activities, too. You don't need a planner or any notebook organizer, plane notebooks will be just fine. Write down websites and your corresponding e-mail addresses and passwords if you are using different data with every site you are joining.
Buy yourself a tiny notebook, insert a pen on the spirals and place it in your bag. It's not really necessary to write everything but always never forget the "priorities" and the best thing to do is to write what is important.
October 22, 2007
0

found this helpful
With a forgetful husband and two teenagers, I was never getting phone messages. I put a spiral notebook next to the phone, and everything gets written in there - phone messages, appointments, to-do lists, contact information, reminders, EVERYTHING.
If someone called a few days ago, you can go back and find their phone number again. When things get done, they get crossed off the list. When I have time, I go through the notebook and put the appointments on the calendar, put the contact information in the phone book, and pull the pages that I don't need anymore out and throw them away. But there is no sifting through scraps of paper, no forgetting where you wrote it down, etc.. The key is not letting anyone move it from the phone, ever!
By Eileen from Chicago
January 4, 2005
0

found this helpful
Use a notebook with plastic insert sheets for storing...

School papers.
Meeting notes.
Business meeting notes for different clients.
One insert sheet for each month to keep birthday and anniversary dates.
Recipes.
Craft projects.

By Jo Ann
February 18, 2008
0

found this helpful
I keep a notebook for recipes, important numbers, educational resources, and other important information. This has really kept me more organized!
By Tina from Pembroke, GA
I'm not sure how many teachers are already doing this, but even if she/he asks for a folder to put their notes and worksheets in (for younger grades), use a cheap 70 page spiral notebook so you can exchange notes.
Read More...
Related Content