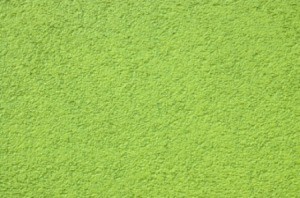 I own an old 4000 sq ft house, that is mostly plaster covered by wallpaper. The wallpaper is starting to come off in places and I want to take it all down and paint the walls. I (thankfully) started in 1 of the smaller hallways to find lots of cracks in the plaster. I bought some mud and tape and after quite a bit of practice, I fixed the walls in that small area.
I have a lot more wallpaper to strip. Does anyone have any advice on faster ways to prep the plaster or bypass it all together with painting techniques. I do not have much experience in this type of work, but want to learn. Plus it would be way to expensive to hire someone to do the work..
Steve from Blair, Nebraska
Answers
January 30, 2008
0

found this helpful
There's a type of paint called "High Hiding" that's supposed to cover wallpaper, cracks, and other texture problems. I'm sure there's other paints made for this purpose. If someplace like Home Depot doesn't have it a paint store probably does.
By valleau (Guest Post)
January 31, 2008
0

found this helpful
Aaargh... Old wallpaper is just awful. I wouldn't even attempt to take it off unless your walls are just crumbling under it. Kilz works wonders (get the oil based kilz) I'm not familiar with the product the other reply mentioned, but you can also get a texture product to put in paint. It's like sand. I had my son's rock band totally screw up the walls in their band room and I wasn't about to replace the drywall, so I got this texture and man, what a miracle! good luck. Just stick with it- don't get discouraged.
January 31, 2008
0

found this helpful
my advice is to paint the wallpaper-if your house is very old, as mine is, removing the wallpaper can add stress to the plaster and cause more cracks or even cause the plaster to lose it's key (holding ability)
I would go to HGTV.com to get more specific advice if you really need to remove the wallpaper.
February 1, 2008
0

found this helpful
Good tips! Thanks!!
February 1, 2008
0

found this helpful
We've renovated old homes, and removing old wall paper often takes the plaster with it, leaving the wall with holes and/or chunks missing. The best way to fix it, is to put new plasterboard up, right over the old wall. You still have to tape and use mud, etc. And it is a big mess, but you end up with new walls. A quick and cheap way is to make sure all the old wallpaper is securely attached, clean and use a good primer, and use a textured paint right on top. Places prone to earthquakes often use this approach to repair walls in homes since it can hide a multitude of repairs. The problem is, these surfaces are a lot harder to clean. Whatever you choose, you will have lots of work ahead of you. Good luck.
February 1, 2008
0

found this helpful
When I was much younger (I believe I was in the 8th grade at the time), my sister and I removed wallpaper from the walls in our room. It had several layers of paper laid over plaster. What we had to do was dampen the paper and remove sometimes only a layer at a time. It took us several days. I remember we took old cloths, wet them with water (and I think we got them pretty wet for the job) and wet the paper with the cloths. I think nowadays there are rollers with small spikes in them that can be rolled over the walls prior to dampening the paper.
The thing to remember with plaster walls is causing as little stress on the plaster as possible. I would do as susanmajp said or even buy some very light colored paneling. I had a wall done in white paneling once and I really liked it.
By Russell (Guest Post)
September 11, 2008
0

found this helpful
I am not sure if this thread is still active, but thought that I would add my 2 cents in case others find it while looking for help. I am in the process of renovating a 1930 home with lath and plaster. Most of the home had several layers of wallpaper on both the walls and ceiling. We used a steamer (which you can buy at Lowes/Home Depot for ~ $50) to remove the wallpaper. Once an area had steam applied to it, it could usually be scraped off with a putty knife. It helped to rip off the outermost vinyl layer if possible. It is a messy process, so put down drop clothes, but it allowed me to strip the wallpaper off of walls and ceilings at the rate of about a room per day. I am not sure if the moisture could damage the plaster, but in our case it didn't. We found beautiful plaster walls and ceilings in wonderful condition beneath the paper.
By micah (Guest Post)
October 30, 2008
0

found this helpful
I moved into a house that was completely wallpapered. When redoing we just plastered over the wallpaper and we never had a problem. I plastered the walls myself. It's really easy- like icing a cake. Once dried we just painted over the plaster. It saved me many nights of late night wallpaper peeling and my sanity. They offer courses (or used to) on plastering at Home Depot for free.
November 13, 2008
2

found this helpful
i've been working on early 1900's homes with plaster walls for25 yrs. I'd like to say one thing first. nothing replaces manual labor. Painting over wallpaper is just the biggest mistake any homeowner can do. It's typical and is done with success. But be warned..in the future if you decide to paint again and then again you will eventually degrade the glue underneath the paper and bubbles will form or the paper will start falling off the walls.
The proper way to fix and paint old plaster walls is to strip the old paper by any means you like. They all require hard labor. But hey, it's your house and you have a lifetime to finish it, so do it right. If the walls have not been primed or painted the go get yourself a good quality oil-based primer and seal the plaster.
Now you can go around and fix all the cracks and holes. Cracks should be gouged out and filled with plaster patch. If you like you could actually run some joint tape over the cracks and feather it back to the wall by applying 3 or 4 coats of joint compound.
After all the cracks and holes are filled to your satisfaction then you would sand and prime the patched areas with a Acrylic primer. Then lightly sand the whole wall with a 120 grade sandpaper and then caulk around baseboard, windows and doors.
Now you should re-prime the entire wall with an acrylic primer. Now you are ready for any type of finish paint you like. Jerry
Answer

this Question
We live in an old farmhouse with plaster walls. We are struggling with paint staying on the walls, especially the hallway walls and hallway ceiling. The paint is always cracking and chipping off. The last time we painted, it was only about 1 month before the cracking and chipping started. Any suggestions on what to try to get the paint to better stay on the plaster?
By Lori Ebert from NJ
Answers
January 28, 2012
0

found this helpful
It sounds to me that there are too many layers of paint on the walls that have been applied over the years. Too many layers of paint will do what you describing as well as what is called alligatoring. That is the paint wrinkles. I would strip a small section and repaint with latex paint to see how it holds up. Painting with a primer over alll those layers of paint will not change anything. Just continuing the peeling and cracking. You could also get an opinion from your local paint store.
January 31, 2012
0

found this helpful
Well I'm your local paint department. To me, it sounds as if you are painting with a water based paint, or Latex, and going over an oil based paint. Water based can not go over oil based. It starts to peel and crackle within a few days. If you know you have not painted with water base over oil base, then the reason would be the surface you are painting over is not fully cured.
Peeling and cracking paint means moisture is still present under. Painting in rainy weather, high humidity, low temperatures outside can also cause peeling and cracking. You need to fully let what you have done dry. Dry for a week if need be then sand the surface smooth.
After use a oil based interior primer. I recommend Kilz Oil Base. Reason for that is because you can paint over a oil based primer using a water based paint, just not water based paint over oil based paint. The oil based primer will stick to any previous oil base paint it might come in contact with with no problems. Then your water based final paint finish will stick to the oil based primer.
But please, if it is at all humid outside, let the primer cure a few days longer then recommended on the can. It needs to be fully dry.
Answer

this Question
I have a house that was built in the 1950's and have plaster walls. I am taking down the wall paper in my kitchen and I don't know what do you next. I would like to paint it but do I need to prime it first?
Anita from Chattanooga,TN
Answers
July 11, 2007
0

found this helpful
I have horse hair plaster walls, and you definitly want to prime first. One thing we ended up doing also to our walls is none of them where flat or straight, so we used a layer of wall stucco, then lightly sponged over it. Then primed and painted, it came out great.
Good Luck
By John (Guest Post)
July 11, 2007
0

found this helpful
You'll want to repair or patch any cracks or holes with stuff called joint compound first then paint over it with a geneous coating of Kilz primer. Kilz is about the best primer out there and is very tough and long lasting. Let it dry for at least 24 hours before you paint over it. Good luck!
Answer

this Question
I have a 1950s plaster/lathe home where the bathroom was done quickly-not necesarily correctly, and now I the new owner; am re-doing it with twice the effort. First-they painted latex over oil; so I am stripping all the paint off the plaster as it was cracked and bubbled. But where they replaced the bathroom fixtures, instead of dealing with the plaster and having the plaster repaired-they cut it flush and butted drywall up against it.
So-there are many walls where I have plaster for the first three feet that must be stripped; then I have drywall that is not peeling or bubbling and does not need to be stripped-and actually would do more harm than good to attempt to strip the latex paint off as the drywall would peel and rip if I tried to remove the paint.Question is, if I plan to prep the old paster with oil based Kilz prior to painting, will the oil based Kilz cover and seal the old latex paint that is on the drywall effectively? Or will I be dealing with bubbling and peeling from the oil based primer over latex in a few years? I know I can paint the final color-latex coats of paint over the oil-based Kilz after it is properly primed and cured on the plaster-but what about putting the Kilz over the existing latex on the drywall? Thanks!
By Sonja R
Read More

Answers
I am living my mother's home, which was built in 1906. In 1993 my parents had the entire upstairs bathroom redone, removing wallpaper and using joint compound over the upper half of the walls. This was then covered with a latex semigloss paint. We had a ring support placed over the claw foot tub for a shower, which adds to the moisture in the room.
My question: For the past several years, nearly all of the joint compound has cracked and/or peeled off, revealing rough, but perfect plaster (no cracks) underneath. The joint compound will be very easy to remove, but now I wonder how this happened before restoring this. Was it the type of paint used or was it a bad match of joint compound over plaster? Should we skim coat with a thin layer of plaster to create a smooth finish before repainting? Should I use any special paint? My mother does not want to install a vent, so I realize that this will have to stand up to extra moisture. I should mention that the exact same problem with the joint compound is occurring in our downstairs back hall ceiling, which was also done in the 1990s.
By Kathy
Answers
April 28, 2013
0

found this helpful
I live in the UK but was born and raised in the US, and restored several early 20th century homes whilst living in the US.
From what I recall of how US homes were built in the early 20th century, your plaster under the joint compound is likely a plaster and lathe combination. If the painters who did the work in the late 20th century didn't understand how to properly prepare the plaster and lathe surface it's no wonder the bond has failed the way you are describing, especially with the high moisture in affected areas.
Also, the type of plaster used in US homes of the early 20th century wasn't consistent-each builder mixed his own because, lol, Home Depot or even Ace Hardware weren't around back then. Even the building materials one could order from Sears Roebuck Company were not necessarily consistent. So the joint compound made in 1993 may be reacting to something in the 1906 chemical compound of the plaster applied over the lathe wall framing.
There are several good 'this old house' type books and websites that can give you excellent advisement on the proper 'next steps' in solving your problem (starting with determining what makes up the original plaster and then proper surface prepping). Use a search term that includes the words early 20th century plaster wall surface preparation.
However, without the installation of a vent you will more than likely continue to have moisture related problems. Properly prepared surfaces can only go so far.
If you are asking about a UK home, my husband (a retired historic building conservation officer) says the Artex joint compound (used most in the UK until the early 2000s) has very likely reacted with whatever type plaster the wall was constructed with.
He said that asbestos is a very real concern considering the age of the building and that you should contact a joiner who is certified in sorting this safely and correctly.
He went on to say a vent needs to be installed; Xpelair ventilation products are reliable and reasonably priced.
Answer

this Question