If you have lovely vintage solid glass or perhaps old rhinestone buttons you'd like to recycle and sew onto homemade or even purchased garments, but were afraid they'd break in the laundry, here's another solution rather than having to pin them on each time. Make fast and simple button covers. (They're also good to quiet down the "ka-klink, ka-klink" sound from large metal coat or jeans buttons in the dryer.)
Approximate Time: 15 minutes or Less
Supplies:
12 inches of 2 inch wide hook and loop tape, sew-in kind
scissors
sewing machine or needle and thread
Instructions:
To make a set of six to keep near the washer, one foot of 2 inch wide hook and loop tape (both strips joined together evenly so you can cut and sew as if one piece), will be cut in 2 inch long strips so that you now will have six 2 inch squares.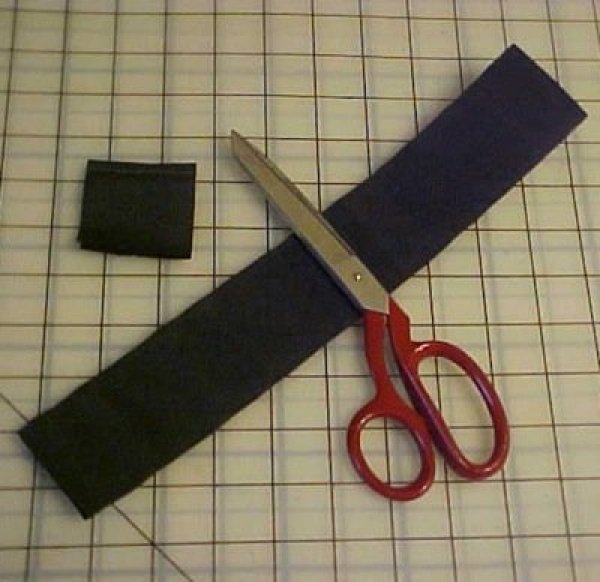 Sew down one cut side with medium to long stitches, either with the sewing machine or by hand if you're patient. You may think you don't need to do this, but it will make it a lot easier for the squares to match up in the future, speeding up attaching them significantly.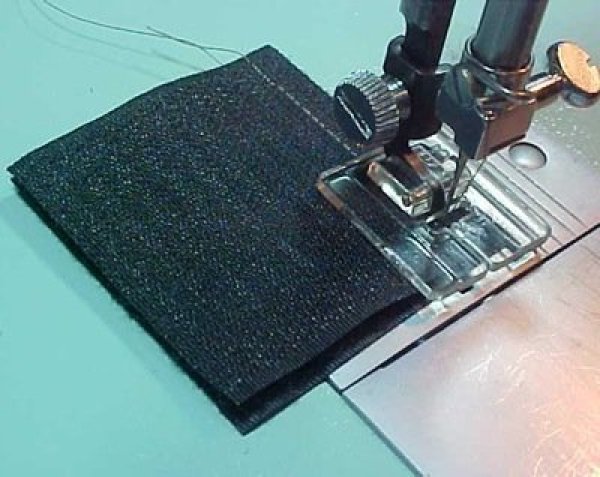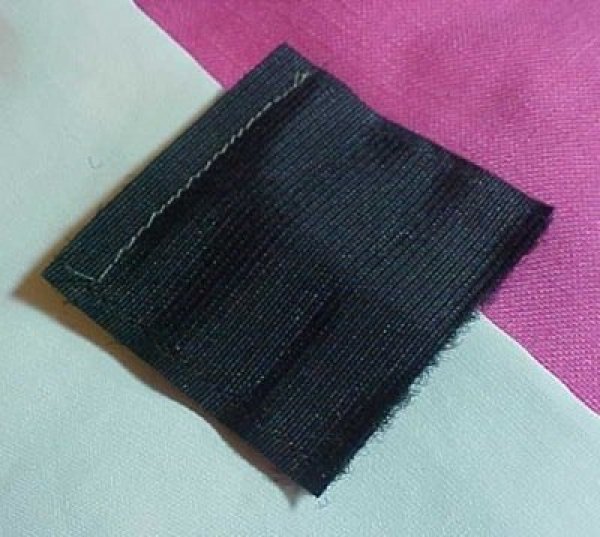 Pull the squares apart like opening a book, and cut to approximately the middle of the scratchy-feeling side. This will make it pointed "away" from your garment so that only the soft strip is touching the button's face and aimed toward the fabric. This is extremely important if you're using these on a sweater or something you'd not want the hooks to adhere to.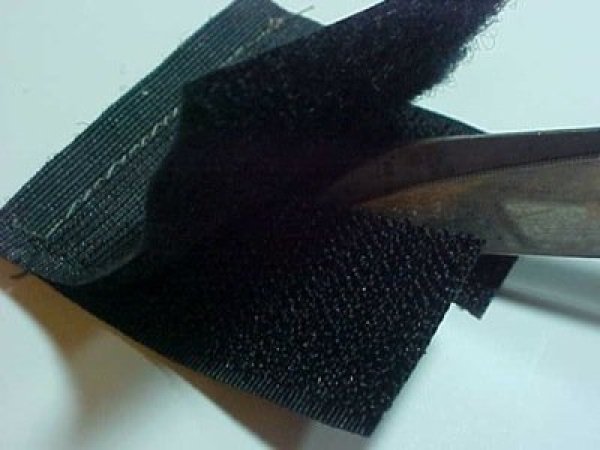 To use, just pull apart, slide your button into the slit, press down the soft upper square of Velcro to seal the button inside. You can now toss your garment into the washer and dryer and go enjoy a cup of coffee without your laundry room sounding as if you have rocks in the dryer.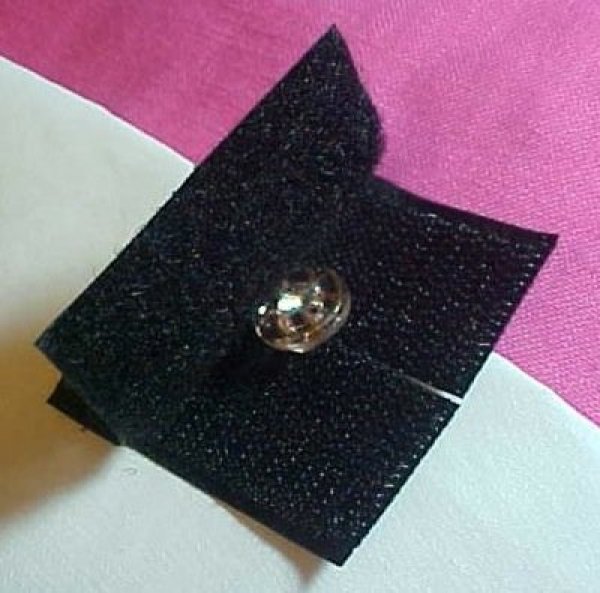 Please use your own judgment about the fabrics you use this with, and if there's any of the scratchy square that sticks out too far from the soft side, just trim the edge off only that side before you use these. You'd not want it to hook itself onto your favorite knits. If you're careful to match your strips up before cutting them initially, it shouldn't be a problem.
These directions are only for six, but it's easy to make more to keep next to the washer and dryer. After all, it's that time of year when we wash coats and jackets for summer storage, and you'll often want to put more than one coat in the washer and dryer for balance. Velcro is the brand of hook and loop that I had. Be sure to use the sew-in kind, not the sticky-back. I purchased mine at a fabric store by the foot or yard, and it was less expensive than buying pre-packaged at the craft store.
By Mary from Mountain Pine, AR
Comments