Protecting Your Garden From Pests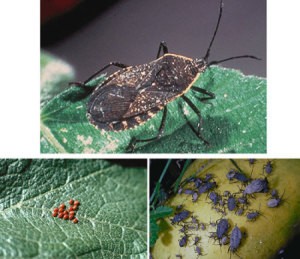 Keep mice out of garden by mixing rat pellets with peanut butter and setting it out in your garden. The mice like the smell of peanuts.

Read More

Comments
10 More Solutions
Share on ThriftyFunThis page contains the following solutions. Have something to add? Please share your solution!
If you have trouble with wild cats, minks, or squirrels (or such pests) in your garden or flowerbeds then try grating up a bar of Irish Spring soap and sprinkle it sparingly throughout your garden and flowerbeds to keep them out.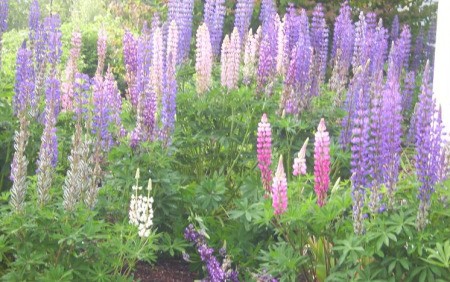 Read More...
Last year, I had difficulty with deer, wild turkeys, and our free range chickens getting into my garden, even though we have a 6 foot fence surrounding the whole area. The would jump or fly over and nibble away, eating whatever they felt like.
Read More...
Questions
Ask a QuestionHere are the questions asked by community members. Read on to see the answers provided by the ThriftyFun community or ask a new question.
I want to get the juice out of chilies so I can spray it on the plants to keep the pests away. How can I do that?
By jim from Australia

Answers
February 2, 2010
0

found this helpful
Boil the peppers in water. Strain it then ad more water if needed. I do this with hot peppers. I also spray it around flowers & etc to keep other critters away, good luck.
February 2, 2010
0

found this helpful
When you are dealing with chilis, fresh or as powder you have to be aware you are exposing yourself and anyone in area [children] to a potential breathing problem or skin/eye irritation problem.
You could blend them with water and let sit, strain after some hours and use strained juice with a hose type sprayer, I wouldn't use them straight, you might burn your plants.
Easier and safer is to fill a spray bottle with water and put in a teaspoon of cayenne powder. Cap, shake, spray.
February 4, 2010
0

found this helpful
I'm with kffrm288. Boil or simmer the peppers in water to make a tea. Some folks like to run the peppers and some garlic together in the blender before steeping to make tea. Works on lots of critters, as you probably know.
March 2, 2010
0

found this helpful
I mix Tabasco sauce minced garlic and and vegetable oil put 3 tablespoon in a 3 gallon sprayer full of water and spray your plants, it also may be use to marinate your steaks you will be grilling this summer. The domenome
Answer

this Question
How do I keep those yucky green bugs and other bugs from chomping away at my beautiful spearmint, mentha and basil plants? Breaks my heart to find out in the morning all those fresh green leaves have been eaten away. I can't keep my cats away from the garden so I can't use any heavy duty agents.
Thanks!
Answers
June 26, 2007
0

found this helpful
I wish I knew what bugs you have (aphids perhaps?)....I've never had a problem with bugs eating mint or basil. They're usually pretty bug free. Aphids however will attack just about anything under the right conditions.
The first thing I'd do is try to get the problem under control. If the bugs are large enough, hand pick them off and drop them into a bucket of soapy water (early morning or evening is the best time to do that), or use an insecticidal soap (not harmful to people or animals - can even be homemade).
If the bugs are aphids, some people suggest a gentle stream of water from the hose to knock them off (which is also supposed to help drown them), but I've never had much luck with that method. I usually end up using insecticidal soap at regular intervals where aphids are a serious problem.
I really don't have any other advice to offer without knowing what the bugs are. Good luck.
June 28, 2007
0

found this helpful
I have been organically gardening for over 20 years. The best insect control having chickens, but I have found Spinosad (Green Light) - it is totally organic and it only kills chewing insects. For the 1st time I do not have aphids on my Brussels sprouts, banana peelings work on Roses and on other things for aphids but not the Brussels sprouts, I handpick things in the front yard and bring to the chickens. I have no snails because I have killer snails. Since I've been using the Spinosad
I had virtually eliminated all my bug problems. It works on whitefly caterpillars, loppers, grasshoppers, you name it. You just have to be careful that if youre raising butterflies not to spray those particular plants.
June 29, 2007
0

found this helpful
I have had good luck with floating row covers, gauzy white fabric that lets in light and air and weighs nothing on the plants, but fences out the cooties.
April 26, 2009
0

found this helpful
I suggest you buy lady-bugs if you have any garden store near your house. Lady bugs eat those small green-colored bugs, which are called aphids. Hope l helped, and good luck! ;)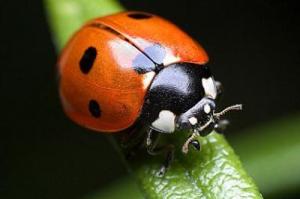 Answer

this Question
When an animal eats the stem of the tomato plant will it ever grow back? Does the saliva seal it? If I clip the ends will it grow back? What can I do?
Thanks.
Answers
June 13, 2015
0

found this helpful
If there are no leaves left, the plant has no way to gather energy from the sun and it will die. In that case it's best to dig it up and replant.
June 16, 2015
0

found this helpful
If the leaves were eaten off and the stem is still intact and planted, it will grow again--tomato plants are very sturdy. If the stem was totally severed at or below ground level but the plant top is lying on the ground, just replant the top. Keep it watered and it will grow new roots--this happened to a couple of mine this year. I use toilet paper tubes to encase the stems of my newly planted tomatoes to keep cut-worms from eating through the stems when plants are young. The stems of mine that were eaten through were over half an inch in diameter, so definitely not cut-worms. The saliva has nothing to do with sealing the cut and you do not have to clip the cuts. The tomato plant will grow new roots all along the stem if planted underground. They are amazingly resilient.
Answer

this Question
My ornamental Cleveland pear trees have small red fruit that attracts lots of Starlings after the leaves fall. Can the fruit be eliminated or sprayed to resolve the problem?
Hardiness Zone: 6a
By Chuck in Ohio from Dayton, OH
Answer

this Question
Transform wooden freezer floor grates into an integral part of your garden. They make excellent fencing and trellises. Learn how with this step by step tutorial.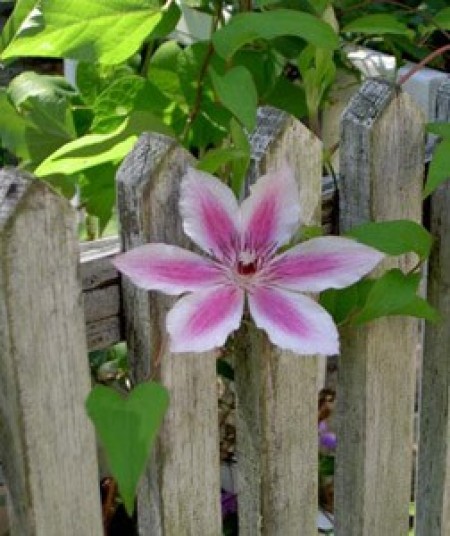 This is a page about animals eating my tomato plants. To stop the garden feasting, you will first want to identify the culprit.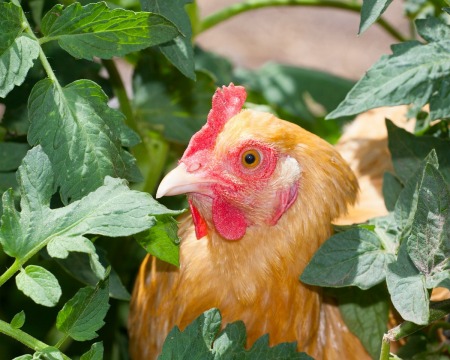 This is a page about fencing your vegetable garden. Keeping pests such as dogs and rabbits out of your garden can often be accomplished by putting up a fence.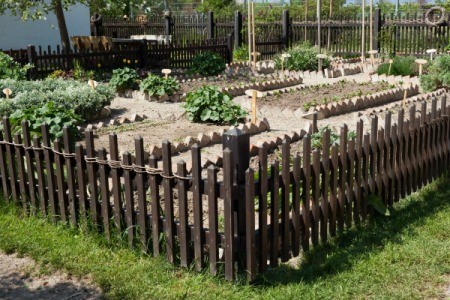 This page is about controlling insects in your vegetable garden. Knowing what insects benefit your garden plants, helps you identify the ones you don't want.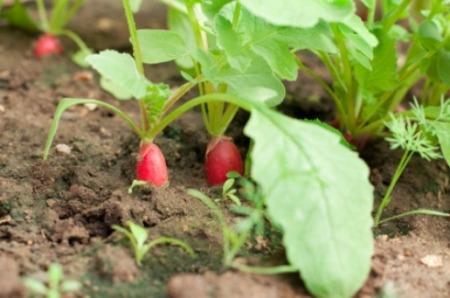 Published by ThriftyFun.
© 1997-2021 by Cumuli, Inc. All Rights Reserved.
https://www.thriftyfun.com/Protecting-Your-Garden-From-Pests.html