I have several quarts of fresh blueberries. While we love to eat them as they are, we'll never eat that many before they go bad. I would really appreciate recipes and ideas. Thanks!
Jaye from Ft. Myers
Answers
May 23, 2007
0

found this helpful
If you can't use them up, I would recommend freezing them. After they are clean and dry, lay them flat on a cookie sheet to freeze for a couple of hours. Then transfer them into a freezer bag or container for yummy blueberries anytime. This will work for any berries and even sliced fruit.
By the way, I love blueberries in smoothies or on ice cream.
Jess
By (Guest Post)
May 23, 2007
0

found this helpful
Throw a handful or two of frozen blueberries in pancake batter and fry.
May 23, 2007
0

found this helpful
NO-COOK BLUEBERRY JAM
3 c. crushed blueberries
5 c. sugar
1/4 c. lemon juice
1(1-3/4 oz) pkg of powdered pectin
I c. water
Measure berries into a bowl. Stir in sugar and lemon juice. Let stand 20 minutes, stirring occasionally.
Boil pectin and water together i minute and remove from heat. Stir in fruit mixture, and continue stirring 2 minutes. Ladle into 6-9 jelly glasses or freezer cartons. Let stand at room temperature 24 hours or overnight; then cover with waxed paper and metal or cardboard lids ( Bernadin makes great freezer jam containers with a twist and snap tight lid, 4 in a package, I love them.) Store in refrigerator or freezer. Makes 6-8 jelly glass size containers.
FROM:CHATELAINE'S ADVENTURES IN COOKING cookbook.
BLUEBERRY DESSERT
15 crackers(not sure if graham or soda are meant here), crushed to crumbs
1/4 c. butter
1/2 c. sugar
1-1/2 c. blueberries
2 tbsp cornstarch
1/2 lb marshmallows
1/2 c. milk
1 c. cream
Mix crackers and butter. Cook sugar, starch and berries. COOL. Melt marshmallows in milk over low heat. COOL. Then add whipping cream Put half cracker mixture in pan. Put half of marshmallow mixture on top of crumbs, then add berry mixture. Finish with the last half of marshmallow and cracker crumb mixtures. Chill.
FROM: CANADIAN MENNONITE COOKBOOK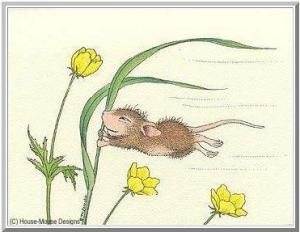 May 24, 2007
0

found this helpful
I have frozen blueberries many times. I rinse them good and let them dry before packing into freezer bags. I have used berries that were 3 yrs old and they were just as good. Use them in pie, cake, pancake, smoothies, whatever you want to.
May 24, 2007
0

found this helpful
Rinse them well, pour about a cup of sugar on them and refrigerate. The sugar prevents them from spoiling. Blueberries will not turn soft as other berries will in sugar and they will keep a long time. You can rinse the sugar off before eating and they will taste the same as fresh. I've kept them for over 10 days using this method, but it's rare that my family will let them last that long!
May 25, 2007
0

found this helpful
you can freeze them--I buy them whole and frozen all the time
May 25, 2007
0

found this helpful
Go to www.recipezaar.com and in the search box type in blueberry. There are over 1500 recipes.
When the recipes come up, look where it says the page numbers, under that click on the word "rating", it will sort the recipes into the most popular, with ratings by people who have made the recipe.
Check out @ the fourth recipe called "Blueberry Boy Bait", I made it a couple of weeks age, was awesome.
Good Luck, I'm sure you will find something you like.
If you do freeze them as suggested, I would measure them into one or two cups before putting into the bags, when you need some for a recipe they are already measured out.
By jayeahr (Guest Post)
June 5, 2007
0

found this helpful
Thanks for all the suggestions! I can't wait to try them all!
Answer

this Question

...
I am looking for a delicious "crockpot" blueberry buckle type recipe. I have one that uses plain yogurt, but I don't have any. Can I use something else in place? Like maybe regular 2 % milk?

Theresa from Mount Olive, NC
Answers
By (Guest Post)
July 29, 2008
0

found this helpful
How about low fat or fat free sour cream?
Answer

this Question

...
I am looking for recipes using blueberries as a jam or jelly. Or any other recipes!

Thanks!
Michele from Western, KY

Answers:
Recipes Using Blueberries
I make blueberry muffins a lot. They are great. Your recipe book should have them. If not, check the library for a Betty Crocker cook book to borrow. I also love to snack on frozen blueberries. They are great. (06/19/2006)

Recipes Using Blueberries
I use fresh or frozen blueberries for syrup. I put them in a saucepan over a low fire, adding a little water so they don't burn. I add splenda and cook until it thickens. I freeze it and put in the micro to defrost when i make pancakes or waffles. I'm a Weight Watcher and this allows me to enjoy pancakes. (06/19/2006)

By Eletha Cole
Recipes Using Blueberries
A GREAT BRUNCH ITEM:

Blueberry-Stuffed French Toast
1 loaf bread (preferably Challah, but whole Italian or French or Sourdough will work) cut into cubes
6 eggs
3 cups mix of half and half and milk
vanilla, sugar, cinnamon to taste
3-4 pints fresh or frozen blueberries
1 large container cream cheese.
Grease baking dish. Place layer of 1/2 of bread cubes, 1/2 of diced cream cheese, and 1/2 pint blueberries, and pour i/2 of remaining ingredients, which have been well beaten into a smooth batter, over the top.Repeat. Srinkle cinnamon/sugar over top. Press down on contents of dish with covered hands to assure that all batter has been soaked up. Refrgerate 1 hour. Bake @ 350 about 45 minutes or until top has risen and become golden-brown.
Place remaining blueberries in stainless or glass saucepan (not aluminum) or teflon pan and cook w/ sugar to taste ( or honey) and sprinkle w/ nutmeg over slow heat while dish bakes. No water needed. The longer it is cooked and stirred, the thicker the sauce will become. Serve cut in slices or squares, topped w/ sauce. Whipped or sour cream may be used to garnish, but is not necessary. Any leftover sauce may be refrigerated and used on toast, muffins, or pancakes and waffles. (06/20/2006)

By Cate