Jess
Silver Post Medal for All Time! 267 Posts
May 23, 2007
0

found this helpful
If you can't use them up, I would recommend freezing them. After they are clean and dry, lay them flat on a cookie sheet to freeze for a couple of hours. Then transfer them into a freezer bag or container for yummy blueberries anytime. This will work for any berries and even sliced fruit.
By the way, I love blueberries in smoothies or on ice cream.
Jess
By (Guest Post)
May 23, 2007
0

found this helpful
Throw a handful or two of frozen blueberries in pancake batter and fry.

May 23, 2007
0

found this helpful
NO-COOK BLUEBERRY JAM
3 c. crushed blueberries
5 c. sugar
1/4 c. lemon juice
1(1-3/4 oz) pkg of powdered pectin
I c. water
Measure berries into a bowl. Stir in sugar and lemon juice. Let stand 20 minutes, stirring occasionally.
Boil pectin and water together i minute and remove from heat. Stir in fruit mixture, and continue stirring 2 minutes. Ladle into 6-9 jelly glasses or freezer cartons. Let stand at room temperature 24 hours or overnight; then cover with waxed paper and metal or cardboard lids ( Bernadin makes great freezer jam containers with a twist and snap tight lid, 4 in a package, I love them.) Store in refrigerator or freezer. Makes 6-8 jelly glass size containers.
FROM:CHATELAINE'S ADVENTURES IN COOKING cookbook.
BLUEBERRY DESSERT
15 crackers(not sure if graham or soda are meant here), crushed to crumbs
1/4 c. butter
1/2 c. sugar
1-1/2 c. blueberries
2 tbsp cornstarch
1/2 lb marshmallows
1/2 c. milk
1 c. cream
Mix crackers and butter. Cook sugar, starch and berries. COOL. Melt marshmallows in milk over low heat. COOL. Then add whipping cream Put half cracker mixture in pan. Put half of marshmallow mixture on top of crumbs, then add berry mixture. Finish with the last half of marshmallow and cracker crumb mixtures. Chill.
FROM: CANADIAN MENNONITE COOKBOOK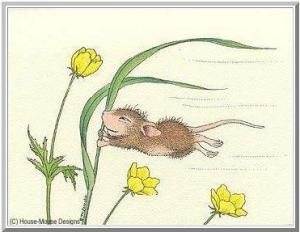 May 24, 2007
0

found this helpful
I have frozen blueberries many times. I rinse them good and let them dry before packing into freezer bags. I have used berries that were 3 yrs old and they were just as good. Use them in pie, cake, pancake, smoothies, whatever you want to.

May 24, 2007
0

found this helpful
Rinse them well, pour about a cup of sugar on them and refrigerate. The sugar prevents them from spoiling. Blueberries will not turn soft as other berries will in sugar and they will keep a long time.
You can rinse the sugar off before eating and they will taste the same as fresh. I've kept them for over 10 days using this method, but it's rare that my family will let them last that long!

May 25, 2007
0

found this helpful
you can freeze them--I buy them whole and frozen all the time

May 25, 2007
0

found this helpful
Go to www.recipezaar.com and in the search box type in blueberry. There are over 1500 recipes.
When the recipes come up, look where it says the page numbers, under that click on the word "rating", it will sort the recipes into the most popular, with ratings by people who have made the recipe.
Check out @ the fourth recipe called "Blueberry Boy Bait", I made it a couple of weeks age, was awesome.
Good Luck, I'm sure you will find something you like.
If you do freeze them as suggested, I would measure them into one or two cups before putting into the bags, when you need some for a recipe they are already measured out.