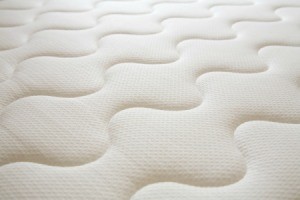 I hope someone can help me. I was given a new mattress (but) it was in a room at the other end of a house that caught fire. How can I get that smoke smell out.
Please help,
Grady from Louisiana
Answers

October 19, 2005
1

found this helpful
Smoke from fires are the most difficult to remove. First - vaccum the mattress very well on all sides (Top, bottom, and all around the sides). Then spray the mattress down (all sides) with Febreeze and let it dry overnight. Vaccum it one last time all over.
By (Guest Post)
October 20, 2006
0

found this helpful
I have tried the fabreeze and it hasn't worked for me...I'm still looking for an answer!
By Carlos (Guest Post)
March 3, 2007
0

found this helpful
ok. I have the same smell of smoke problem with a set I recently bought from a discount store. At first I tried Febreeze, but has only short term success. Then I remembered! Last night I sprayed "De Scenter" on the mattress, and this morning the smell of smoke is much more faint.
As it turns out, I use de-scenter when I go hunting, so that the deer can't smell my human scent. This stuf works on every scent/smell imaginable I think. You can purchase a spray/wash by the bottle at a sports store like DICKS, KMART, or Sports Authority (whereever hunting supplies are sold). For good measure, I plan on shampooing my mattress with de-scenter.
Best of luck!
By Kendall (Guest Post)
April 2, 2007
0

found this helpful
I also am looking to get a smoke smell out - but a cigarette smoke smell out - we have just received a 3 month old mattress from family friends but they are heavy smokers and we never really realized how bad it was until it was brought into our house - which is non smoking... I need to find something quick as it is an awful smell..
I am in Calgary, AB Canada - It has been suggested to me to try a few different products but I have had no luck

July 19, 2007
1

found this helpful
Mine is also cigarette smoke and so far my idea has helped tremendously. Here's what I'm doing:
Strip the bed, sprinkle powdered carpet deodorizer
(example: www.amazon.com/.../ (Affiliate Link))
on the mattress and leave it on all day. At the end of the day vacuum it off. Repeat this a few times, also flipping the mattress.
Just be sure to vacuum it well, else you'll be sneezing. ;)
Also, I've saved a bunch of old dryer sheets. I place them side by side, up and down, on top of the box spring between it and the mattress.
These have really made a difference. Good luck and please let us know what finally did work!
By OrahLee (Guest Post)
June 9, 2008
0

found this helpful
I was "priveleged" to be the keeper of a king sized bed, from our extended family. It was about 10 years old and it had a strong odor. A friend went to the janitorial supply store that sells to the public, and got an enzyme product for me to spray on the set. It was something that I mixed with water and let dry. I soaked the cover and even did the under side of the box springs- - everywhere and let it dry a couple of days to let all those enzymes do their stuff. And it came out beautifully.
By (Guest Post)
October 1, 2008
0

found this helpful
Try Febreeze. Many people have commented that it really works and smells great too! Timonty from http://ww.BestMattressReviews.com Find mattress reviews tips here.

March 19, 2009
0

found this helpful
At Bed, Bath and Beyond or similar home furnishing stores, you can get waterproof zippered mattress covers. Cover the mattress and no more stink.

May 7, 2018
0

found this helpful
I want to remove nicotine stains from my mattress and box springs, any suggestions?
Answer

this Question

Any ideas on how to get the nicotine odor out of a box spring and mattress?
By kate from Cofru, NV

Answers

February 16, 2017
0

found this helpful
I sprayed a whole bottle of oxy clean on the entire box spring and mattress. Let it dry vacuum and repeated,the smell is almost obsolete. Each week when I wash the bed sheets I spray the mattress and each time I flip the mattress I spray the box spring just to satisfy myself that the smell doesn't come back.
So far it has been successful. I hope it works out for you
Answer

this Question