My two boys put stickers (bumper-type stickers) on their bedroom door and I would like to remove them without damaging the finished wood. The stickers have been on the door for at least 25 years. Does anyone have any ideas?
Brenda from Knoxville, TN
Answers:
Removing Stickers From a Door
GooGone should remove it without damaging the door. I've used this product on several different surfaces without a problem. (03/31/2006)

By Marnita
Removing Stickers From a Door
Have you tried using a hair dryer on the stickers? They usually come off straight away and then just polish off the residue with a cloth.
Good luck.

Monique, UK (04/01/2006)

By Monique63
Removing Stickers From a Door
Peanut butter, put on one day, sticker slides off the next. This works for me.

Ceil (04/01/2006)

By CEIL
Removing Stickers From a Door
Be careful with the Goo Gone or peanut butter, they might stain the finish on the door. I would go with the hair dryer, or try a damp towel and a low temp iron. That also works for getting gum and candle wax from carpets. (04/02/2006)
By Misty
Removing Stickers From a Door
WD 40, it won't harm your wood door; it's good for cleaning the stickers off of anything. Just spray on let sit a few minutes and rub off with a dry or wet cloth. When the WD 40 dries you won't see it on the door. This is good for getting permanent black marker off wood also. Good luck. (04/02/2006)

By Madeline
Removing Stickers From a Door
My boys stuck a few silly stickers on the paneled walls of our spare bedroom. I left them there (for sentimental reasons ) for many years. When I finally decided they needed to come off I was surprised to find that the paneling had darkened over the years, but the wood underneath the old stickers had stayed the lighter original color. You may find the same thing. The stickers may come off okay, but the shape of them will still be visible on your door. (04/02/2006)
By Grandma Margie
Removing Stickers From a Door
I found these hints in my e-mail box today.

HINT

Removing Glue and Sticky Residue:

To remove sticky residue/glue, try one of these:
mayonnaise, peanut butter, nail polish remover,
Goo Gone, or any oil.

I thought to share them in case they are any use to anyone. I was surprised to see that peanut butter was included, but that one seems to be known by some already.
I hope you find a solution to your sticky problem.

Monique x (Somerset,UK) (04/04/2006)

By Monique63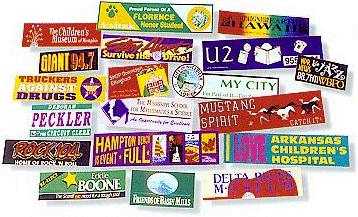 Removing Stickers From a Door
I've taught biology and chemistry for years, and we always use a steam iron set to dry mode with a damp cloth or acetone (fingernail polish remover) to remove sticky residue, as well as permanent ink marker (teenagers love to mark on classroom walls, as well, and the acetone in the fingernail polish doesn't damage finishes). If you find the area darkened around the sticker area, you can use 409 and elbow grease to clean the wood, doesn't damage it either (mom of 7 trick, not from teaching). I wouldn't recommend the peanut butter or oil as they will seep into the wood if there is not a protective barrier in place. Hope this helps. (04/14/2006)
By Trixie
Removing Stickers From a Door
Wet the corners of the stickers with white vinegar and let them soak for a minute. Use an old credit card to scrape them off. Use vinegar to remove residual glue, or use Goo Gone. (05/25/2006)

By BobbyIceCubes