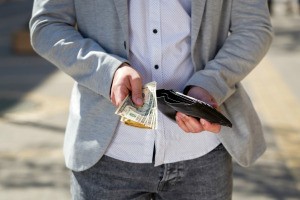 Someone in my neighborhood is running a home based catering business without any permit and are cooking in their garage. Is that legal? Who do I need to inform?
By Jayesh from CA
Answers

February 22, 2010
1

found this helpful
Best Answer
You'd have to call the local zoning office. Laws vary greatly from city to county to state.
Some places require a commercial kitchen for catering, some don't. Some don't require a business license if clients don't come on site and...I could go on.
A lot of places don't really even have laws if the business doesn't interupt regular neighborhood (reasonable) activities...some police departments deal with zoning issues, some don't.
Call or email one of your local government offices like city council or your county commissioners.
Personally, if they aren't disrupting the neighborhood, I wouldn't even bother. Neighborhood feuds can get very ugly. Loud parties, obvious drug activity - that's a cause for concern. A basic home-based business in this economy...eh, I'd just leave it be.

February 22, 2010
0

found this helpful
Best Answer
I was reading about this sort of thing not long ago (selling food). I feel like the health department has something to do with it. The kitchens are supposed to be meticulous. I suspect that there is some sort of license/permit required, and probably insurance (what if someone consumed the food, had a reaction and sued?).
Here is a link to a discussion about selling food on etsy. It might not be the exact same situation (selling online vs. catering locally), but it's similar. Maybe you'll get some good information. www.etsy.com/forums_thread.php?thread_id=6320688...
As COflower pointed out, reporting someone in your neighborhood might cause conflict (or more conflict?). You have to weigh what feels "right" to you. Some people feel they should mind their own business, others feel like they have to do the right thing. Whatever you choose, I hope it works well for you. And, if they're cooking in their garage (yuck!), you know who NOT to call the next time you need a caterer! :-)

PENNY K
Bronze Feedback Medal for All Time! 107 Feedbacks
February 22, 2010
0

found this helpful
Best Answer
Well, you can have a home based business involving cooking, but rules are very stringent. I thought of it once, but involves a lot of detail, so gave up idea.
Frankly a garage does not sound sanitary unless it were remodeled completely into a modern, stainless steel kitchen, which would be so expensive one would be better off renting a kitchen space, as in a church.
Depends on your town as person above says. The greatest problem would be fire hazard.
Just to be safe, are you sure what they are cooking is food? Did they say they were, or have you seen the food? They might be cooking meth.
I'd turn them in to health department /police. I was in the food industry for many years, and I see no way an ordinary person could keep food clean in a garage.

February 28, 2010
0

found this helpful
Best Answer
I know that in some states, you can cook outside or at least not in a kitchen and by pass needing a license and health inspection. I am familiar with a resturant that cooked hamburgers outside on a grill and thus by passed health inspection. I have bought food from home vendors. I think as a buyer you need to realize the risks and decide if it is for you. i have never gotten sick from home vendors, but it is a risk you take.
I would hesitate long and hard before I turned in a neighbor. Believe me, they will figure out who turned them in!

Pghgirl40
Bronze Feedback Medal for All Time! 196 Feedbacks
June 11, 2018
0

found this helpful
Best Answer
You can try your state department of health and see it they can help www.dshs.texas.gov/contact.shtm
Before you report, you may want to get feedback from neighbors and have the contact be from a group. There is safely and strength in numbers. In this day and age, a single complaint could leave you open for retribution. Safety first!
Answer

this Question

I live in Vegas and all up and down my street there are people selling food right out of their trunks and the back of vans and other things. My neighbor sells food right out of her apartment. People are in and out at all hours of the night.
I've seen they have a full blown propane grill where they cook. I'm very concerned and want to know what I can do to go about this situation.
Answers

Judy
Gold Post Medal for All Time! 677 Posts
May 29, 2018
0

found this helpful
Best Answer
I would report them to the Department of Health. States have strict rules for selling food.

Pghgirl40
Bronze Feedback Medal for All Time! 196 Feedbacks
May 30, 2018
0

found this helpful
Best Answer
My recommendation is designed to protect you...just because people are crazy...and safety first is my rule of thumb!
If you do complain, try to garner support of a group of people have that group either sign a petition or go with you to attend the area's counsel or commission or whatever they call your local government officials (the group that writes laws and ordinances).
I would worry that if you go it alone, someone will think you have an ax to grind and will make it tough for you. If you have a group, it may diffuse the situation somewhat.
Things to take forward are why the issue bothers you...for example...did you or someone you love get sick from the food...that is important to know or is it causing a traffic jam at rush hour that delayed you getting somewhere. Details are important. I find you get very little support if you say you have a problem, but offer no concrete details WHY you have the problem.
The wheel with the most information in their squeak often gets the most attention...the powers that be like info...so if you can tell a story of the problem, not just say THERE IS A PROBLEM, you may get more action.
Good luck!

15mhhm15
Diamond Post Medal for All Time! 1,298 Posts
May 30, 2018
0

found this helpful
Best Answer
This is a hard situation. Is this bothering anyone else in your neighborhood? Would anyone suspect you are filing a complaint?
I've seen sell from home but they have a sellers permit or some sort of certificate? It's a little complicated but varies depending on location.
Example: www.mountainfeed.com/.../15522693-how-to-sell-homemade-food...

June 2, 2018
0

found this helpful
Best Answer
If you are living in a residential area then I believe you have a right to complain. With this many people involved - your neighbor and "people up and down your street" it is possible someone might/would retaliate in some manner if they become aware of who filed a complaint.
1). - I am wondering how long you have lived in this apartment and was this type of "business" going on when you moved in?
2). - would it be possible for you to move to another neighborhood anytime soon?
3). - Are any of these apartments/houses (yours?) rented under any government assisted programs? If this is the case then you can also complain to HUD but I am not sure they will keep your identity a secret.
4). - Do you suspect that any type of illegal drugs are being sold during any of these food transactions? This is very important if there are children anywhere near this type of operation.
5). - Does this type of food business go on in the next blocks over or does your street appear to be the main area?
I am asking these questions for you to think about before you file a complaint as some answers to these circumstances may make a difference in how/when/who to complain to.
You can file a complaint online or in person. I would urge you to make your first statement in a complaint to say that you fear retaliation and do not want your name or address to be given to anyone other than anyone with "need to know".
As a general rule the complaint would remain anonymous but just to be sure please make them understand how you feel.
If any of these links are not in your area then call them and ask for information for your county.
First - telephone number: 1-800-262-2633 Just in case you wish to talk to someone before filing a complaint.
Here are several sites to check out but some look complicated to follow so just go with any that look like something you can complete. Even a little information to the right people should get a response.
Here are the code rules for noise control in your city so you can see that you have a right to complain.
If nothing is done then I would suggest you go or call one of your main TV station companies and tell them what is going on and that you need help but no one has done anything in your area.
Answer

this Question

How to report street vendor selling rotten fruits in Tembisa Plaza?
Answers

April 23, 2021
0

found this helpful
Best Answer
Since you are located in South Africa you would need to contact your local government health department.
Usually you can contact them by phone, letter or email.
www.gov.za/.../health-department#
If no results on these sites try asking for help on this site:
auruminstitute.org/contact-us

DianaHM
Silver Answer Medal for All Time! 440 Answers
April 25, 2021
1

found this helpful
Best Answer
As I understand it, Tembisa Plaza is located in Johannesburg, South Africa.
Health Department regulations on health standards impact on street vendors involved in the preparation and selling of food in Republic of South Africa.
There is the Office of Health Standards Compliance, emergency hotline: 0800 029 999, WhatsApp support line: 0600 123456
OHSC Complaints Call Centre: 080 911 6472, email: complaints@ohsc.org.za
There are Ethics & Fraud Hotline Reporting Channels OHSC Fraud Hotline:
Contact Number: 0800 003 231
WhatsApp Number: 0860 004 004
Dedicated Email Address: ohsc@behonest.co.za
SMS Number: 49017
Free Post: BNT165, Advance Call Pty (Ltd), Brooklyn Square, 0075
Website Link and Chat: www.behonest.co.za
ohsc.org.za/.../#1603867601591-dd4aeb6c-2c59
Answer

this Question