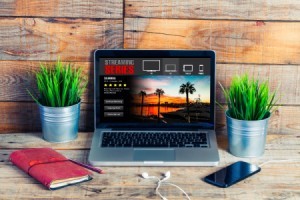 I cancelled my cable television subscription some years ago in favor of using streaming services like Netflix and Hulu. However, it is easy to spend just as much on streaming services as you pay on cable television!
One way to save money is to activate only one streaming service at a time. Most of the services offer monthly payments and there are no penalties to unsubscribing. If they get another show you like or a new season of a show you watch then you can just resubscribe.
I subscribed to Netflix a few months back to watch Stranger Things. Then I subscribed to Filmstruck to watch their Criterion Collection movies. Now, I'm thinking about subscribing to BritBox to watch the old Doctor Who serials. I may subscribe to Showtime for a month to catch up on the new Twin Peaks. Or, to HBO for a month to watch Game of Thrones.
By rotating through the different services rather than subscribing to several at once I only pay about $10/month and over the course of a year I can get access to many different shows. My cable company's cheapest package is $25/month for very limited channels.
When you cancel a service, they generally let you watch through the end of the current month so if you plan on keeping a service for only one month you might want to cancel it early in the month and then make sure you watch the shows you want to see before the service cuts out. Make sure you do cancel the service because once they bill again you will generally have to pay for the full next month.