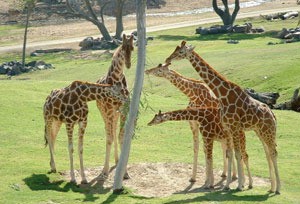 Budgeting for Entertainment
The first thing you should do is set up a budget for entertainment. Determine how much you can afford to spend each month on entertainment so that you don't spend money that is needed for other areas of your budget, like bills, food and other essentials. Be sure to factor in monthly entertainment fees, like cable TV, when creating your budget.
Going to The Movies
If you love going out to movies, consider the matinée. Instead of doing Dinner and Movie, go to the movie first. You save a little money and can talk about the film during the meal. If you go to the movies a lot, be sure to sign up for the theatre rewards program. At many theatres every time you buy tickets or concessions, you get reward points which eventually add up to free movie tickets or concessions.
Discount Movie Theaters
Most areas have at least one movie theatre that runs older movies for cheap prices. All you have to do is wait until the movie has been out a for a few months and it will eventually show up at one of these theaters. Ticket prices can be even less than a matinee and are sometimes double features. There is also a growing trend of movie pubs. You can go and order a drink or even a meal and watch a second run movie for a discounted price. Drive-in movie theaters can also be great bargains and an added novelty for the kids or an old fashioned "date night".
Renting Movies
An even cheaper way to watch movies is by renting them. If you rent a lot of movies, consider a subscription service like NetFlix. It allows you to create a list of movies you would like to watch and they send them to you in the mail. The cost is based on how many movies you want to check out at a time, down to $9.99 a month for one movie at a time. If you watch one movie a week that's about $2.50 a movie which compares pretty well with the video store prices for new releases.
With any subscription service, you should periodically evaluate whether you are getting your money's worth. You can view your rental history and see how many movies you have received over the last month and divide it by your monthly subscription fee. If you find you aren't using the service enough to justify the cost, you can scale back your membership, or just opt to rent occasional movies from your local video store. However, late fees can really eat into your entertainment budget.
Cable or Movie Rentals?
One way to save money on entertainment and get more for your money is to limit your options. Do you really have time to watch cable movie channels and your movie rentals? Pick one of the other. Even alternate. Subscribe to HBO for a couple months while the Sopranos are on and cancel your Netflix account until you switch back.
For free movies, take advantage of your local library. They have tons of movies available and you can request that they order movies you want to see. You can even reserve movies you want online and they will notify you when they are available. And, of course, you can always borrow movies from friends and family after they have watched them.
Dining Out
Coupons are a great way to save money when dining out. You can look for restaurant two-for-one coupons in the entertainment section of the newspaper or in an entertainment book. Good coupons often come in the mail as well. With the large portions sizes that many restaurants serve, consider splitting a main dish and each getting a salad. It will be easier on your waist line and pocket book. Most restaurants offer a similar menu at lunch, but with smaller portions for less money.
If you avoid getting drinks or cocktails while you are dining out, you can save a lot of money. The mark-up on drinks and cocktails is high. You will do much better having your drinks at home after a night out. Also most bars have a happy hour early in the evening so call your restaurant to check out the best times to go.
If you would like to go to one of the 5 star restaurants but are on a 2 star budget, consider going and sitting in the bar. Although the price tag may still be high, you can share a couple of appetizers and have a drink without spending hundreds of dollars.
Theatre, Opera and Live Music
Most public theatre and classical music venues have mailing lists and email newsletters, which are a great way to find out about ticket specials. It also helps you plan ahead, since some shows can sell out months in advance. The Seattle Symphony usually has a free day once a year and occasional free organ recitals. The Seattle Repertory Theatre has a special price for students and other venues offer either discounts or special events for students. Weekend matinees also tend to be less expensive than Friday or Saturday evening shows.
Local community theatres are also a great way to see plays. Many produce locally written plays and take chances on lesser known authors in addition to performing audience favorites. You can often see the play for free if you volunteer as an usher for some of the performances.
Local High School plays can be a lot of fun to attend. They usually encourage attendance by the general public because it helps support the theatre department. The bigger high schools put on very elaborate productions, including live orchestras for musicals. Other schools do more intimate classics, by Agatha Christie or Neil Simon.
For live music, pick up a local newspaper or check out the Internet. Most cities have a weekly paper that is free and had information regarding clubs and activities in the area. Many local bands play at bars or clubs with a low cover charge. There are also performances at the local universities, colleges, and performing arts centers. Musical styles can range from jazz to rock to experimental performance art.
Memberships
If you like to visit family friendly places like zoos, aquariums, or theme parks, look into buying a family membership. You can often get a yearly membership for the price of just a couple of visits and also get discounts on special exhibits. For example, the Pacific Science Center in Seattle offers free IMAX tickets if you join and a 10% discount on concessions.
A membership may also allow you free or discounted admissions to zoos or aquariums in other parts of the country. Always be sure to mention your membership when you travel to find out if they provide a discount. Also, be sure to mention that you are a member of the AAA or the AARP when you buy tickets. The key with any membership is using it enough to justify the investment!
Another thing to check out is your local community library. Many libraries have membership passes that they "rent" for the day to library members. This is a great way to go for free.
Museums
Many museums offer free admissions at some point, say on the evening of the first Thursday of each month or on national holidays. Going to dinner and a museum can be a very inexpensive date. There are musuems for fine art, of course, but there are also children's museums, motorcycle museums, rock and roll museums, forestry museums and on and on. Museums also have yearly memberships that allow you to attend special events and have unlimited attendance throughout the year.
Sporting Events
This is a another situation where the internet is your friend. You can find out about special tickets packages by subscribing to a team's email list. There are also family or group ticket packages that can cost as little as $10 to $15 per person and sometimes include a voucher for food or merchandise.
For even cheaper options, look into minor league teams in your areas. Tickets are much cheaper than their major league counterparts and the games can be a lot of fun to watch.
Farmers' Market and Swap Meets
You don't have to spend much money to have a good time at your local Farmer's Market. Most communities have them on Saturday or Sunday every week during the Spring, Summer and early Fall. You can get some great vegetables for less than you pay at the grocery market and usually there is something fun for the kids to do.
Swap meets and garage sales are a great way to spend a Saturday morning. Even if you don't spend a dime, you can look at trash and treasures, meet some interesting people and maybe find a real bargain!
Playgrounds And Parks
Most local and State parks are free, especially if you are not camping. Pack a picnic lunch or bring some barbecue. Try out different parks in your area until you find your favorites. Whenever you can bring food from home, you will save money. You can hike to a waterfall in the mountains, or play frisbee on the beach, for the cost of driving.
If you live near a National Park, they are well worth any entrance fee. Camping is usually cheap, there are nightly entertainments and daily lectures with knowledgeable park rangers. They also have great kids programs with crafts and education about the area.
Festivals
Metropolitan areas seem to have a festival of some sort nearly every weekend during the late spring and summer months. Every community has it's own festival, even if it is only on the Fourth of July. There is quite often free entertainment, plus craft and food booths. Parades are a big hit for the kids. Take pride in your own community or visit a surrounding area for something new.
Share your own favorite tips with the ThriftyFun community and read more ideas submitted by readers below!