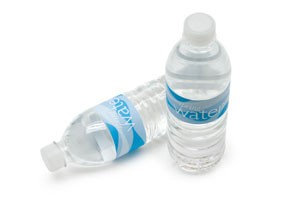 Our family has been fortunate to be able to travel to some pretty exciting places over the years. My travel philosophy has always been that the budget should be spent on the sights and sounds that could not otherwise be experienced at home and not so much on the food portion of the budget.
Our first attempt at cutting back on the food budget was by driving our rental car to the local grocery store and to purchase snacks and foods to keep in our hotel room. An unexpected disappointment was that the food prices were twice what we would have spent at home. On a subsequent vacation (to Disney) we were not going to have a rental car, so I shopped very frugally at home for weeks prior to leaving and filled one suitcase with sandwich spreads, pudding cups, fruit cups, and other items that would not get crushed during the flight. DH made fun of me, but at the end of the trip we had an extra empty bag for souvenirs/mementos.
For amusement parks where we would be doing a tremendous amount of walking, each family member wore a fanny pack. I absolutely despised paying $2 or more for a bottle of water, so if the park did not specifically state no outside food, we would each carry one individual bottle of water that could be refilled as needed from water fountains. If the park had restrictions, we would bite the bullet with purchasing the first one, but then refilled it as we go. The fanny pack was perfect for storing the water while on rides and for keeping mom and dad from having to carry all of those bottles for the girls.
To get a more enjoyable go for our money at the amusement parks, we would always arrive first thing in the morning (while it was a bit cooler) and vacation hard until a little bit after lunch time. In our fanny packs we always carried a snacks that could tide us over until we could get back to the hotel room to eat and rest for a bit. We found that by coming back to the hotel in the heat of the day, and when lines seemed to be the longest, we could take a nap or get cooled off and then be ready for the next go-around the park.
After eating an early supper we would head back out to the park rejuvenated, replenished, and with enthusiasm for the evenings adventures. This seemed to make so much more sense to us than all of us crashing around 3PM and only getting 6-7 hours of entertainment for our ticket price. By limiting our times to 9AM-1:30ish and then returning at 6:30-closing, we saved our energy and our budget by eating outside of the amusement park.
By amazon13 from Southwest Kansas