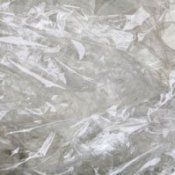 Tips for saving money on plastic wrap as suggested by the ThriftyFun community.
Cut In Half
One way to save money on plastic wrap is to cut a roll in half. Then you have two narrow rolls that work great for small items like brownies and cookies.
Clean and Reuse
Don't throw away plastic wrap after you are done using it. Instead, wash it and dry it and use it again. Saves money on expensive plastic wrap!
By Roberta
Don't Use Plastic Wrap
Don't use plastic wrap at all. Buy 10 shower caps for a dollar at the dollar store. They stretch as easily over a 9x13 inch cake pan as well as large salad bowls. I wash and reuse too I also like reusable plastic containers. They are the best for leftovers.
By Lisa
Buy Holiday Wrap After The Holidays
Buy some of the holiday wrap discounted at the end of the season!
Cereal Box Liner
I have had the same box of Plastic wrap for about 3 years. I use the bags inside cereal boxes to store and refrigerate. Will I ever use that plastic wrap? Certainly not for food wrapping.
Read More Comments
I buy the colored "disposible" shower caps, the ones from the Dollar General or Family Dollar. They are large enough to cover a pretty large bowl. Best yet, I hand wash them and reuse them for months.
By liz Mickey from Missouri Valley, IA