Tips for sharpening knives. Post your ideas.

Answers:
Makeshift Knife Sharpener
In a pinch, you can sharpen a knife on the bottom of a ceramic coffee mug. Hold the blade at a slight angle and sharpen it on the unglazed ring on the bottom of the mug. It's not ideal, but it will work. (06/01/2005)
By ThriftyFun
Sharpening Knives
I have a wet stone that I even take with me when I travel as I HATE dull knives. A little rub at an angle on each side of the stone and I am ready to go quickly. They are not expensive and can be purchased at sporting goods stores, hardware or knife speciality shops. They have a rather rough side and a smooth side for finishing. (06/01/2005)

By Mitzi
Sharpening Knives
The easiest way i know how to sharpen my scissors is to make cuts in a sheet of sandpaper. For my knives, I slide the blade back and forth across a sheet.It works a treat!
(06/03/2005)

By Monique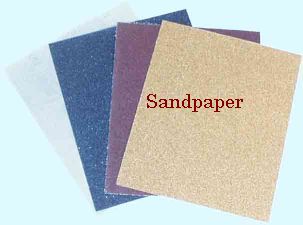 Sharpening Knives
I have tried for years to sharpen knives. first of all, some knives are harder material and are therefore harder to sharpen. And I am really lousy at sharpening knives. I have tried at least 4 different tools. The closest I have come is when I met a lady in an Amvets store who used to own a deli and she showed me how to use one of those things that has a handle like a knife but has a rod shaped metal rough surface where the blade of the knife would be.
It takes a certain skill which has to be learned from a person who knows how to use sharpening tools. And a lot of patience. (12/23/2009)