When you are a crafter, you have to be creative with organization and space.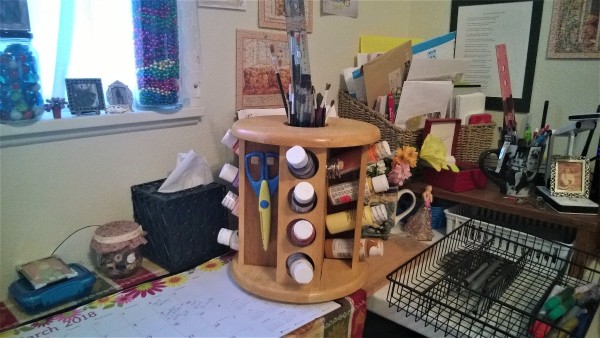 I recently moved and didn't want to lose this unique carousel so I kept it. Once it was for spices and kitchen utensils. Now it's for paint and brushes.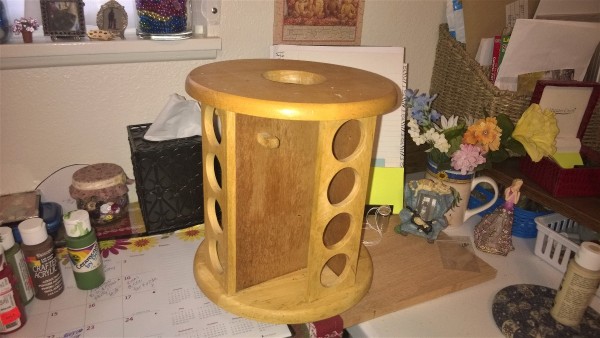 So find the paint you want to fill it with. Mine has two single and two double hooks which I used for a small scissors and craft scissors, and some key rings.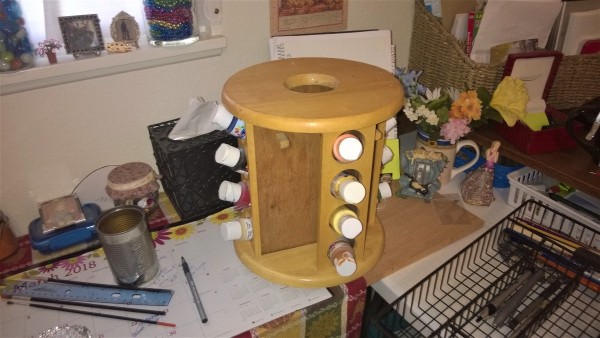 Then I cleaned out a soup can and it fit perfectly in the center, so the shorter brushes didn't get lost in the deep opening.



Now I have all the paint things together and it spins for convenience. N-JOY!!