This is a cute, quick, and inexpensive way to tell a friend "Happy St. Patrick's Day!" If you don't have a computer and printer, you can simply write out the words using markers.
Approximate Time: about 30 minutes
Supplies:
card stock
computer and printer
zipper top sandwich bag
Lucky Charms cereal
scissors
pencil
ruler
green craft foam
small silk flower
rhinestone
hot glue gun and glue sticks
stapler
Instructions:
I typed "So LUCKY you're my friend" and printed it at the bottom left edge of an 8 1/2 x 11 inch piece of card stock.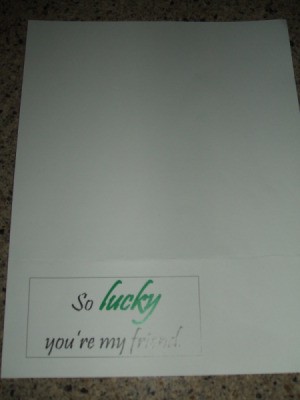 Fill the sandwich bag with Lucky Charms and measure the width the sandwich bag.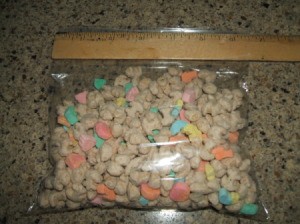 Cut the card stock to create a flap for the bag. I cut mine 6 1/2 by 6 inches. Fold it in half lengthwise.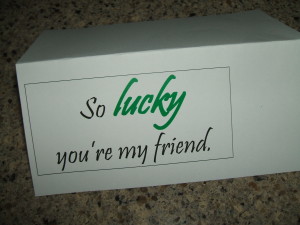 Cut a shamrock from the green craft foam. Glue a rhinestone in the center of a small silk flower, then glue the flower to the center of the shamrock.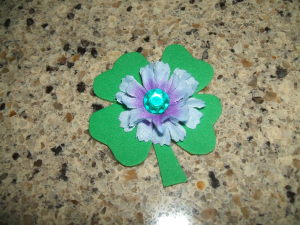 Glue the shamrock to the right side of the card adjacent to the wording.
Place the folded card over top of the bag and staple on each side.
By Rachel's Mom from Wilkesboro, NC