Successful Vacation Tips
Don't "advertise" your trip before or during on Facebook, Twitter or other social media. This includes posting photos while on your trip. Wait until you return home to announce you just returned and post of your adventures. Many home burglaries are the result of people who watch for people to announce their schedules online.
Either stop your mail and newspaper deliveries while you are gone, or, even safer yet, arrange for a trusted friend or neighbor to check your home, mail, pets, adjust lighting and such daily. Yes, you can stop the paper delivery, but what if your paperboy is not honest or tells someone else innocently that you are gone?
If you have pets and have them boarded, don't tell the pet boarding service that you are out of town. Instead, tell them you have activities going on during that time frame that will make it uncomfortable for your pet, such as exterminator spraying, remodeling, guest with allergies.
Clean out your refrigerator before you leave. No one wants to come home to sour milk and moldy food. Put a meal in the freezer for when you come back so your first item to do when you get back doesn't have to be a run to the grocery store.
Clean house before you go. It makes the transition back home stay relaxing longer.
Don't forget to adjust heat and or A/C before you leave to save on your utility bills.
If you are planning to use credit cards while on your trip, check your account balances before you leave.
If driving, have your car serviced before you leave, including checking the condition of your spare tire.
Double check that you have all your prescriptions with you, in their original bottle with the label. As a medic, I can not stress this one enough, as we often have emergency calls for people from out of town with pills in unlabeled pill containers, and they can not recall the name of their medication, or their doctor.
Try packing less clothing, and doing laundry while on your trip. Most hotels have laundry rooms in them. Makes packing easier, less to carry and less to unpack when you return home.
If you are returning home the day before you have to return to work or school, go ahead and get that work or school outfit ready to go before you leave. It's one less hassle when you get back.
Arrange to have your lawn mowed or snow shoveled while you are gone. It keeps up the appearance that it is not vacant.
If you have a landline, arrange to have incoming calls forwarded to your cell phone or to an answering machine that you can check remotely.
A few months before your trip, check your luggage. Make sure it smells fresh, (if not clean it and deodorize it), make sure locks and the handles are all working and intact, if they are not, you have time to repair or replace.
As you travel, keep family members up to date as to your route. Also, if you use debit or credit cards, your route can be tracked should you run into trouble or foul play.
Make sure your bills are paid before you leave. If you need to, you can always mail checks or pay online as you travel. But, you don't want to come home to find something has been shut off while you were gone because you failed to pay. If you have someone staying in your home with pets, make sure you are well stocked in pet food before you leave. They may not be in the financial position to have to buy your pet's food, or may get the wrong type.
Check the area you are traveling to for Groupons. Call their Chamber of Commerce to see if they offer coupons. Call that state's visitors bureau for maps, guides and coupons.
If traveling by car, and you have room, take a cooler for water or drinks and snacks. It will be less stops, and you will save money.
If you are taking your camera, make sure you have plenty of film or SD cards. Cheaper to buy them at home then at a tourist trap. If your camera gets full, you can always download them online or at a drugstore with a Kodak machine onto a CD. Make sure that you have your name, and cell phone in your camera bag.
Stock up on a few cheap (a dollar usually) thin plastic ponchos for rain. They fit in your pocket and sure beat getting rained out or paying $8 for them at a tourist trap.
Don't forget your phone chargers, insurance information, list of emergency phone numbers, medical information including allergies and some cash stashed in a separate location from your other cash and credit cards. Also take a list of your bank and credit card companies phone numbers, stored in a separate location from your cards, in the event you need to call and cancel them.
Tuck away a deck of cards, or a game or book. You can't predict weather and traffic delays.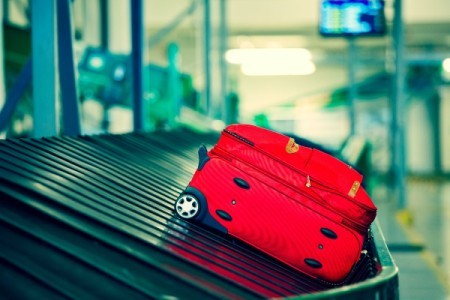 Add your voice! Click below to comment. ThriftyFun is powered by your wisdom!
July 20, 2016
0

found this helpful
My friends house was robbed when she was on vacation. Neighbors called 911 and the police got there in time. The thief told them he knew they were gone because they had it on facebook and their facebook was set so anyone could read it.
July 25, 2017
0

found this helpful
Another suggestion is to check with your local police dept. Some of them offer a free vacation check while you are away, meaning that the patrols will come around at various times/24 hr a day to keep tabs on your property while you are away. Just be sure to let them know if you have someone coming over, too, so that person will not have any troubles with the local cops.
Add your voice! Click below to comment. ThriftyFun is powered by your wisdom!
Advertisement
Categories
Pages
More
Categories