Kelly Ann Butterbaugh
2

found this helpful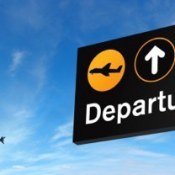 American Express paid for my son's vacation. Seriously? Yes, the focused and frugal can manipulate credit card rewards to their benefit. Of course, without dedication and restraint you'll fall into the trap that the credit companies created.
The Base Plan
My entire scheme began with an offer to sign up for an American Express card. Despite the negative effect that another credit card could have on my score (opening too many accounts in a short period could drop you a few points), I opted for the card; my credit score can afford to take a temporary curtsy. As a new member, I was rewarded a few thousand "miles" which translate into future credits. Then, I did my homework.
For the first year I had the card, we had no finance charge on our purchases. This could spell disaster, but I took it as a temporary reprieve, watching my total balance carefully as we moved throughout the year. For each dollar purchased I received a "mile". As I reached milestones of accumulated miles I could cash them out for credits.
The benefits of American Express miles are that they can be cashed out for non-travel credits. However, if you cash them towards a travel purchase, you get more for your mile. I was well aware of this when I started to plan our next vacation.
Careful Monitoring
When expecting the benefits of the credit card company to cover your debts, careful monitoring is key. It's easy to accumulate a mountain of debt thinking that you will pay it down later. However, whatever credits you earn on the purchases can be eaten up by the interest charges, if you're not careful.
To combat this, I left small purchases for my debit card, and I only put the larger purchases on my American Express card. Things like my oil delivery, our new sofa, and a pair of eye glasses all found their way onto my card. My rule of thumb was anything over $200 would earn a nice handful of points.
Some temptations are strong, but they are poison no matter how you look at them. Unless you are the most meticulous accountant, putting everything on your AmEx card won't get you ahead. At the end of the month, you'll see an enormous total bill, and the extra money in your bank account probably went towards other purchases, leaving you in debt. The other temptation is to put revolving bills such as car payments and utilities on the card. Again, a meticulous bookkeeper can do this, but for the average household accountant the bill overwhelms the planning.
The Rewards
In the end I had an incredible amount of points on my card. It made me realize how much I spent over the course of eight months, which created positive budget awareness. However, it also gave me a nice credit on my card once I "cashed out" my miles.
To reap the most from your rewards, book your vacation on the same card that you earn the miles. Then, wait for the miles to post to you account and cash them out for credit towards your card, lessening the total balance of the vacation. For most vacation plans, you must put down a deposit then pay the balance just before your departure date. Put the deposit on the card, cashing out your points as soon as possible, and then pay the balance with the card as well. You will most likely accumulate enough to add another credit to your bill.
In the end, I had a small lingering balance on my bill after my year of free financing was over, but even the two months of interest I paid was a pittance next to the credits I had received from my earned miles. By tallying the two credits I received, we came to the realization that my son's vacation was free. The hotel we had reserved didn't charge for guests under 17, and the cost of his airfare equaled $100 less than the credits I'd received. All in all, it was worth the homework and planning.