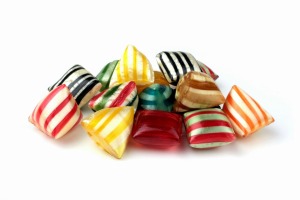 With the holidays right around the corner, does anyone have sugar-free candy recipes or other sweet snacks suitable for a diabetic? Thanks and God Bless.
Debra from Hampton, TN
Answers

September 22, 2008
1

found this helpful
Sugar Free Holiday Fudge
Ingredients
1/4 cup butter
2 ounces unsweetened chocolate
24 (1 g) packets Equal sugar substitute
8 ounces cream cheese
1 teaspoon vanilla
1/2 cup chopped pecans
Directions
1 Melt butter in small saucepan, or microwave.
2 Stir in chocolate until melted.
3 Add Equal and vanilla, mixing well.
4 Combine cream cheese and chocolate mixture until it is completely mixed; may use the mixer if you want.
5 Stir in chopped pecans.
6 Spread in an 8-inch square pan that has been greased well with butter.
7 Refrigerate until firm and cut into 1-inch squares. Store in refrigerator.
Sugar-Free, Low Carb Fudge
16 oz. Cream cheese, softened
2 oz unsweetened chocolate, melted and cooled
1/2 C Splenda sugar substitute
1 teaspoon vanilla
1/2 C chopped pecans or walnuts (optional)
Line an 8-inch square baking pan with foil, waxed
paper or parchment paper.
In a small mixing bowl, beat the cream cheese, melted, cooled Chocolate, sweetener and vanilla until smooth.
Stir in nuts (if using) and pour Into pan.
Cover and refrigerate overnight. Cut into squares.
Serve Chilled.
No Sugar Sugar Cookies - diabetic friendly
Dough
3/4 cup unsalted butter, room temperature
1/4 cup light butter, room temperature
1 cup SPLENDA Granular
1 tablespoon vanilla extract
1/4 cup egg substitute
1/4 cup water
3/4 teaspoon vinegar (white or cider)
1-1/2 cups all purpose flour
1-1/2 cups cake flour
1/4 teaspoon salt
1 teaspoon baking powder
Garnish
1/3 cup low sugar or no sugar raspberry jam
3 ounces sugar-free chocolate, melted
Directions:
Blend together butters, SPLENDA Granular and vanilla in a medium sized mixing bowl. Blend until butter is softened. Add egg substitute, water and vinegar. Mix briefly. Add flours, salt and baking powder. Mix with electric mixer on low speed (or by hand) until dough is formed. Do not over-mix.
Remove dough from bowl and place on a floured work surface. Divide dough in half. Pat each half into a circle. Cover with plastic wrap and refrigerate at least 1 hour, allowing dough to chill.
Preheat oven to 350 degrees. Lightly oil a baking pan or cookie sheet. Set aside
APPLESAUCE RAISIN CAKE SQUARES
Yield: 16 servings
Source: "1,001 Delicious Desserts for People with
Diabetes"
Info: diabeticgourmet.com/
INGREDIENTS
- 1-1/2 cups unsweetened applesauce
- 1/3 cup vegetable oil
- 2 eggs
- 1 teaspoon maple extract or vanilla
- 3/4 cup raisins
- 1/2 cup coarsely chopped walnuts, optional
- 2 cups all-purpose flour
- 10-3/4 teaspoons Equal for Recipes
or 36 packets Equal sweetener
- 1 teaspoon baking soda
- 1/4 teaspoon salt
- 1-1/2 teaspoons ground cinnamon
- 1/4 teaspoon ground nutmeg
- 1/8 teaspoon ground cloves
DIRECTIONS
Mix applesauce, oil, eggs, maple extract, raisins, and
walnuts into large bowl. Add combined flour, Equal for
Recipes, baking soda, salt, and spices, mixing just until blended.
Spoon batter into greased 13 x 9 -inch baking pan.
Bake at 350 degrees F. until lightly browned and toothpick inserted in center comes out clean, about 20 minutes (do not overbake!). Cool on wire rack.
Nutritional Information Per Serving (1/16 of recipe):
Calories: 147,Fat: 5.4 g, Saturated Fat: 0.8 g,
Cholesterol: 25.5 g, Sodium:125 mg, Protein: 4.8 g, Carbohydrate: 20.2 g Diabetic Exchanges: 1/2 Fruit, 1 Bread/Starch, 1 Fat

September 23, 2008
2

found this helpful
Diabetic Pineapple Dessert
15 oz can Crushed Pineapple (drained)
1 small carton of cream cheese, lite
1 small pkg. Sugar free instant Vanilla Pudding
Sugar Free or lite cool whip
Graham Cracker pie crust
Mix pineapple and cream of cheese, add pudding and mix well. Place in graham cracker pie crust. Top with cool whip Let it chill for at least 20 minutes.
Chocolate Kisses - diabetic friendly
Ingredients:
1 cup heavy cream
4 oz lite cream cheese
1 pkg sugar free chocolate pudding mix
2 tsp. sugar free peanut butter (optional)
Directions:
With an electric mixer, mix the cream and cream cheese together, and then blend in the pudding mix. It will be very thick, like frosting.
Use a piping bag with either a large round tip (#12) or star tip, pipe the mixture into approximately 200 kisses, onto wax paper on a cookie sheet. You can also use a squeeze bottle with the tip cut a little larger.
Freeze until hard, then remove and store in a covered container in the freezer.
Answer

this Question

Does anyone have recipes for sugar-free candies?

Debra from Hampton, TN

Answers

September 13, 2007
0

found this helpful
http://www.splenda.com . Click the "recipes" tab then put the word "candy" in the recipes search box. I saw candied apples and peanut brittle at first glance. They also have good advice for substituting in your favorite recipes.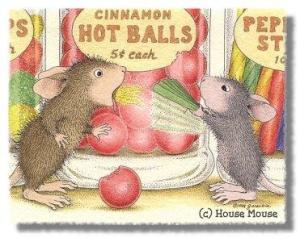 September 13, 2007
0

found this helpful
Sugar Free Fudge
2 8oz pkg cream cheese
2 squares unsweetened chocolate (melted)
24 pkts Equal
1/2 c chopped pecans
1 tsp vanilla
Beat chocolate,cheese,vanilla and Equal till smooth. Stir in nuts. Pour in 8 inch foil lined pan. Refrigerate overnight.Cut into 16 pieces
By Debra @luvbarns@netscape.com (Guest Post)
September 14, 2007
0

found this helpful
Thanks so much for sharing this recipe. It will be most helpful during the holidays!
By carleen Seyller (Guest Post)
September 23, 2008
1

found this helpful
Sugarfree Candy
1 can of sugar free eagle brand milk
I package of chocolate chips
Mix and cook until chips melt add nuts pour in a flat bowl or pan I have a six inch by six inch pan, cool and cut into pieces.
Answer

this Question