janice
Bronze Request Medal for All Time! 53 Requests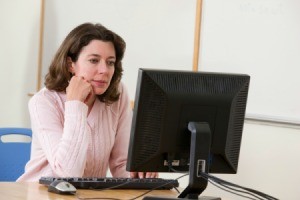 I have a big problem. I uninstalled People PC and installed my DSL, and when I did this, I lost all of my pictures. I was going to send them to my sister so she could download onto a floppy disc for me after my DSL was hooked up. I know they have to be in my computer somewhere, is there a free or inexpensive way to recover these pictures? All my pictures for the past year are there, including DD's end of year school picnic, and first day of kindergarten, among other precious memories. Any advice or help with this would be greatly appreciated.
Thank You in advance!
jmz2005 from IL
Answers
By she-ra (Guest Post)
February 18, 2007
0

found this helpful
Try doing a search for all pictures on your computer:
Go to "start" menu--> "search"--> "pictures, music or video" --> select "Pictures and Photos" and click "search" (you don't need a keyword or filename).
This may take a while, but it should find any .jpg or .gif images on your computer.
Good luck!! :)

February 18, 2007
0

found this helpful
What exactly did you delete when deleted poeple pc? tell me exactly what you did, and i can walk you thru it. What platform are you using?

February 18, 2007
0

found this helpful
I am sorry to hear that, the only thing that I can think to suggest to you would be. Click on "Start" should be located on the bottom left side of your screen.
Next click on "RUN" and type in msconfig.
Next make sure that the circle is dotted in on the "NORMAL STARTUP" and then towards the bottom click on "LAUNCH SYSTEM RESTORE"
It will let you choose a date, if you know exactly what date you did your switch on, I would make it for the day before.
I am not sure if this will bring back your pics or not but it has helped me in the past when I have deleted things off of my compute.
GOOD LUCK!

janice
Bronze Request Medal for All Time! 53 Requests
February 19, 2007
0

found this helpful
I use windows xp, and only deleted people pc, i have tried the search for pictures, and the system restore to no avail. I went into "add/remove programs" in my computer, and deleted only the people pc components. Most of the pictures were in my computer way before I used people pc.
I even had pictures of my dad with his 1st great grandson, would like to recover all these. Also, since asking this, my sister had to reformat my computer to get my dsl to work correctly, dont know if there is any hope. Thank You for any and all help!

February 19, 2007
0

found this helpful
Rule number one of computers - Backup, backup backup!
now, most things aren't really gone ,when there "gone", but with the reformatting, it will be alittle harder. Rather then trying to walk you thru the endless poss. of where they might be, Try this software, it's free and should do the job, if it's do-able. You may also want to consider an auto backup program for future uses, also available at this site. Good luck, i really hope this will help you.
www.download.com/.../3000-2094_4-10431721.html?tag=lst...
VAIOSoft
VAIOSoft
Recovery Manager can backup, duplicate, recover files, & format cards from many types of flash media that have been lost due to system or battery failure, format or deletion or corruption caused by hardware or software malfunction. Recovery Manager software can recover data from Digital film cards such as CompactFlash, SmartMedia, Memory Stick, MultiMediaCard (MMC), Secure Digital card (SD), IBM Microdrive, ATA PC card, Hard drives, ZIP, & Jazz drives. Digital Image Recovery.
Professional RAW Digital Image Recovery Digital Movie/Video Recovery. Digital Audio Recovery. Digital Data Recovery. Formatting. Recoverable File formats: JPG/JPEG, TIFF/TIF, WAV, MOV, MPEG/MPG, AVI, BMP, CUR, GIF, ICO, ZIP, PNG, PDF, RTF, DOC, SND, WMV, AIF, ASX, MID, and MP3. Canon CRW File. Kodak DCR File. Nikon NEF File. Fuji RAF File. Olympus ORF File Minolta MRW File. Thumbnail view THM file. Version 1.5 supports new RAW file formats, includes additional document and image file recovery, enhanced media recovery support, and minor bug fixes.

February 19, 2007
0

found this helpful
Reformatting pretty much means erasing everything on the hard drive and starting from scratch. Your sister should have asked you if there was anything important you wanted to save before doing that.
If the hard drive has been reformatted, the pictures are probably gone.
By (Guest Post)
February 19, 2007
0

found this helpful
In your search line type in " Picasa " That will take you to pages where you can down load this free program. If your pictures are still on your computer, it will find them and put them all in a seperate folder. It may even find pictures that you forgot you had. GOOD LUCK. prism @sbcglobal. net (remove spaces)
By Jill (Guest Post)
February 19, 2007
0

found this helpful
I have Windows XP on my computer and when I save pics to my computer they wind up in a file in my Word program, under the file name of My Pictures. If you have Word installed on your PC, I'd try looking in your document files to see if you have a file by that name.
Mine was automatically set up, and pics just automatically land there when I save them, no matter what the source is that they come from.
Answer

this Question

I upgraded to Internet Explorer 9 a couple of months ago and have been having some trouble with some websites. While checking my browser settings, I noticed something I'm wondering about.
But first, let me explain that I do delete my cookies/temp files nearly every day. I recently learned about "super cookies" and followed the directions to delete them also. I don't delete my history, I let it save for 30 days. That way I can go back if I need to, except for some sites that have a bunch of pop-ups. I delete them from the history before I shut the computer off.
In "internet options" under "browser history", I clicked "settings", then "view files". The menu bar says: AppData - local - microsoft - temporary internet files. There are a 78 files in there, even though I just cleared my cookies/temp files. Are these hidden cookies/spyware type stuff? Or does my computer save these files when I have it save my history (this is what just occurred to me as I was writing this)? I get really paranoid, worrying about spyware getting downloaded into my computer, then using my bank websites and such.
By Judy = Oklahoma from Tulsa, OK
Answers

September 30, 2011
0

found this helpful
I like to use the free CC Cleaner (free download from net) & the Free Windows Registry Repair to clean up my computer of cookies, empty registry keys & other junk!

October 1, 2011
0

found this helpful
To protect against spyware, I use free Spyware Terminator. It has been great and found things from my daughters game sites. I run it everyday! Simple to use and delete anything you wish.

October 3, 2011
0

found this helpful
I'm on a MacBook now but I used to see the same thing when I was on MS. Once you really look at those files, a lot of them are ones you don't want-they are persistent cookies. You can right click and delete them that way, but you need to be careful that you don't delete something you need.
What I used to do was take a screen shot, paste it into a Word doc, print it, then Google the things to see what they were. The ones that were persistent cookies (mainly for adverts) I would delete.
I learned a lot about this stuff on about.com pages, this link will take you to a list of their pages aimed at computer use, security, and safety::

(Guest)
Gold Post Medal for All Time! 846 Posts
October 3, 2011
0

found this helpful
I don't have a professional explanation about this but I do know that 'history' cookies and 'recently typed url' cookies are indeed saved on your computer if you don't delete them. I am with Pamphyila about using CC Cleaner and it's free. I have it set up to remove even internet history and recently tped url's and run it daily; sometimes three times a day if doing alot of surfing.
For internet links I might need again I just copy those links in a Word document with a short explanation for each link. Cookies on those Word saved links will not appear on your computer again until you open that saved link.
Oh and CC Cleaner is now politically correctly called CCleaner meaning Cleaning Cleaner ... The original CC Cleaner stood for Crap Cleaning Cleaner - LOL ;-) Here's the very safe and free download link:
www.piriform.com/ccleaner
If you have any questions just contact me through our ThriftyFun message center :-)
Read More

Answers