I always remove the shoulder pads from new outfits. I would like to find out some uses to recycle these shoulder pads.

Thanks for any suggestions.

Ginger from Columbus, OH

Answers:
Uses for Shoulder Pads
I did a couple of things with them.
I sewed two capped shaped ones together, leaving the top open. I added a string strap and a snap and got a small handbag for my little niece.
Stitch strips of Velcro to each side and wear them like kneepads for housework and gardening.
Fold one in half and sew up the short side, leaving the long side open. I set the resulting "cap" over my hard boiled egg to keep it warm, like a cozy.
Two larger shoulder pads sewn together with appropriate openings left for spout and handle, are perfect for those little one cup teapots that you can never find a cozy for or leave just one opening and set it over your coffee cup or mug to keep the brew warm when you have to answer the phone.
Most favorite use, make angels. Get small whisk or wooden spoon, place handle up. Wrap the pad around the handle, folding in the side edges like sleeves. Glue or stitch down, gluing back to handle as well. Add a bead or wooden ball head with face, add hair and angel wings. If desired, put candies in the whisk end and wrap with plastic wrap, fastening with a ribbon for a small treat or table favour. On the spoon bowl I write a short quote about angels in permanent marker.
Line a shoulder pad with heatproof fabric like is used in oven mitts and use it as a mini mitt for the microwave. (03/23/2007)


By thriftmeg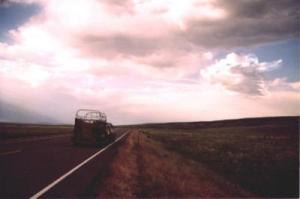 Uses for Shoulder Pads
When traveling, use them to cushion luggage straps. Place on your shoulder before hoisting that heavy bag with the shoulder strap, or wrap around the strap on hand-carried bags. (04/01/2007)

By Tere
Uses for Shoulder Pads
I line helmets with them for extra protection. (08/20/2008)

By Keeli
Uses for Shoulder Pads
Thought you might be able to make a quilt out of the shoulder pads. (10/12/2008)
By Denise