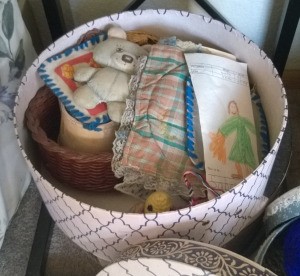 As some of you know I am an avid collector. I collect snails, tins, moose and teddies. I also have an apartment that is less than 500 square feet. So when I kept having my magnets on the fridge fall off when I let the door go, I decided to put some of them away. I did it inside some tins I had on my shelf unit in the kitchen. Then it hit me that I could do the same thing in some of the boxes, baskets, hat boxes, and tins with some of my little things.
I began with some teddies in an old hamper, and it just took on a mind of it's own from there. Mementos from my daughter's camp, little things she has made for me, snails, teddies, kitchen decorations and more went into the places you see here.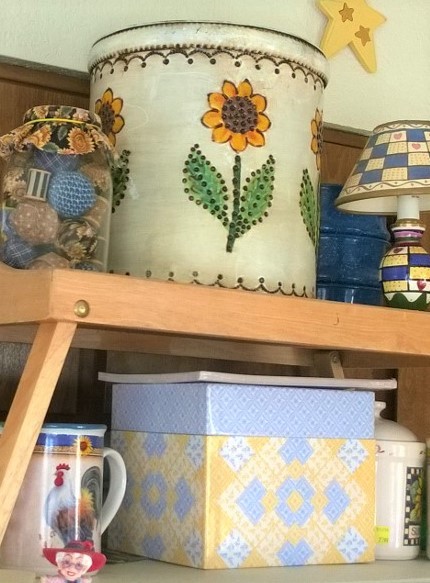 Some people need to purge and I get that. But I just spent the last year donating 30 banana boxes to my donation station in my club house so I have done enough. But for now, it's nice to know that I don't have to donate things to downsize. They are still mine, safe, and when I am ready to move, they are already packed!
N-JOY!