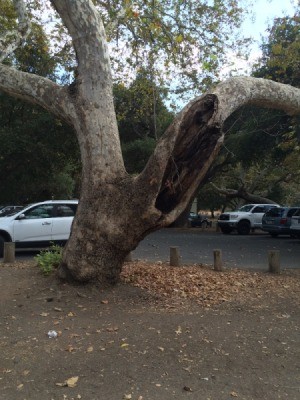 The park is located in the hills of Orange County at:
1 Irvine Park Road
Orange, CA 92869
Hours:
Open 365 days a year!
Fall and Winter: 6a to 6p
Spring and Summer: 6a to 9p
Parking Fees and Admission:
$3 (weekdays)
$5 (weekends)
Park admission is FREE with the exception of rentals and rides.
* Price subject to change.

Park History
Originally part of Don Teodosio Yorba's original Mexican grant of Rancho Lomas de Santiago, the oak grove was first used recreationally by the early German colonists who came to Anaheim in 1857 and was known as the Picnic Grounds.
In 1876, James Irvine purchased the grove and rancho. Eventually his son gave the land to the county for its first park. In 1928, the park was renamed Irvine Park and a number of structures were built. This included a pavilion, an exhibition hall, and a new store. "The Exhibit Building was intended as a museum to house relics of Orange County's past, but became a local "Parade of Products", representing agriculture and manufacturing products."
During World War II, Irvine Park was closed to the public and opened as an army post called Camp Rathkey. Another army unit was set up in nearby Peters Canyon, and sham battles were waged between the two posts. On October 16, 1943, during army occupation, a fire damaged the pavilion. After the war, the outside stage was rebuilt, but not the ballroom.
Between 1950 and 1971, 314 additional acres was added to the park through donations and purchases, bringing the park to 475 acres!
Fun Facts:

"Irvine Park contains some of the oldest Coast Live Oaks in Orange County. Concern for the preservation of the park's specimen oak trees necessitated much of the redevelopment and redesign of the park's facilities."

"A popular movie setting, some scenes filmed in the park are in the Goose Girl, Picadilly Jim, A Yank at Eaton, Lassie Come Home, Topper, Black Mail, Summer Holiday, and Thanks a Million."
Amenities and Attractions:
Interpretive Center (open on weekends, hours vary)
Orange County Zoo (see below)
botanical preserve (Children's Garden Trail)
equestrian trails (3 miles long)
bike trails (paved and unpaved)
hiking and walking trails (paved and unpaved)
bike rentals
paddleboat rentals
pony rides
horse rentals
guided horseback tours
riding lessons
train rides (see below)
fishing (with CA license)
6 playgrounds
4 softball fields
2 horseshoe pits (own equipment required)
picnic and BBQ areas
lake and waterfall
Stroll around the edge of the lake, relax on a bench along the shore, or climb on the rocks of the waterfall.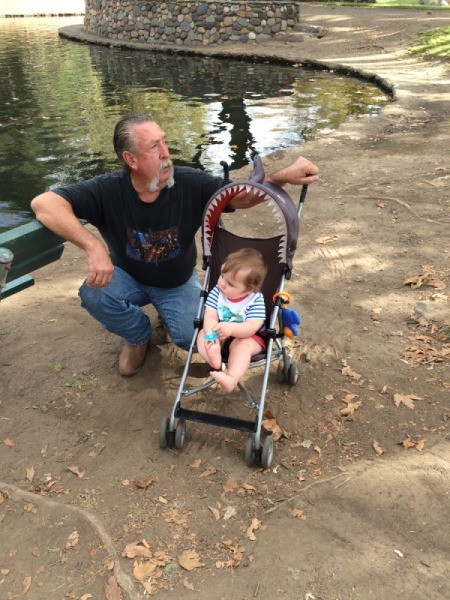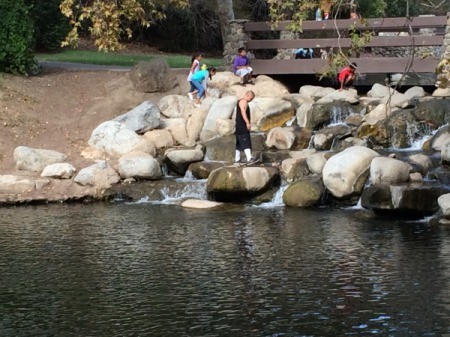 Be sure to poke your head into one of the wooden photo props and say "cheese"!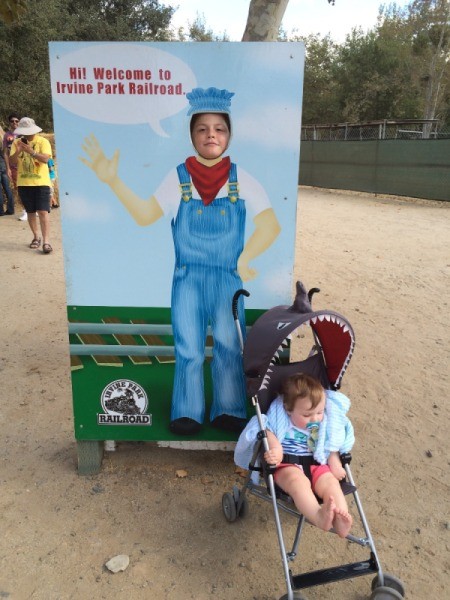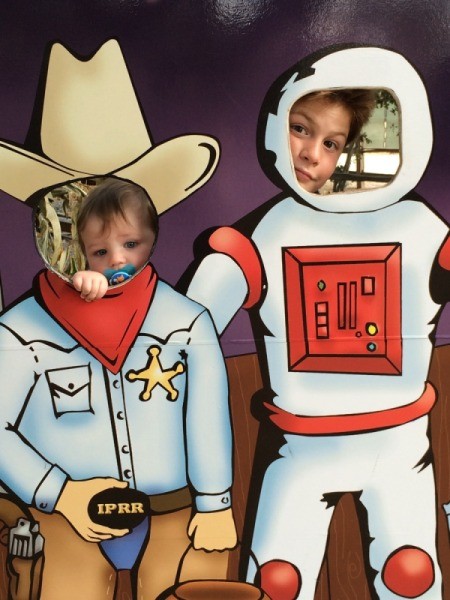 Enjoy the old oaks and other plants and wildlife throughout the park.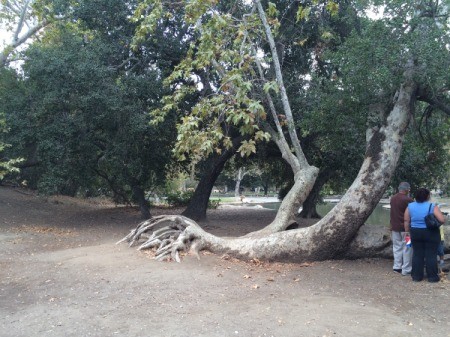 Whether you have ridden a horse before or are interested in learning, there are lots of equestrian opportunities for both kids and adults!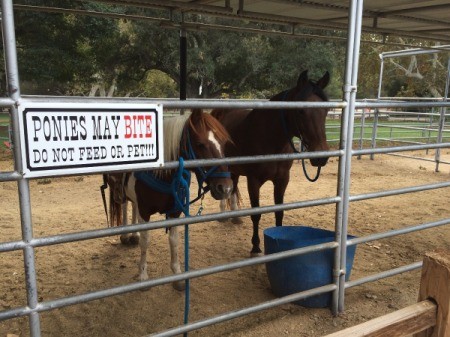 Orange County Zoo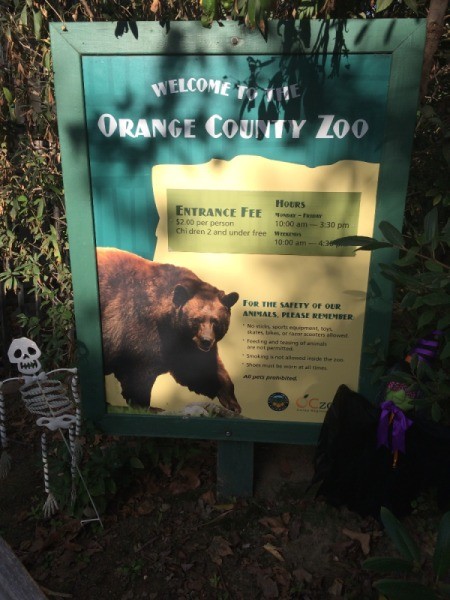 Hours:
Weekdays: 10a - 3:30p
Weekends: 10a - 4:30p
(closed Dec. 25 and Jan. 1)
Admission:
$2 per person (ages 3 years and over)*
2 years and under are FREE
* Price subject to change.
It's a small zoo that is easily walkable and enjoyable for adults and kids of all ages. They exhibit animals and plants native to the southwestern United States. They have black bears, mountain lions, a bald eagle, island foxes, an ocelot, red-tailed hawk, great horned owls, porcupine, coyotes, turkey vultures, coati, and more.
This is a great place for kids to see some of the animals that live near them or maybe ones they have never heard of. It also has a barnyard area with domestic goats, sheep, pot-bellied pigs, doves, and pheasants.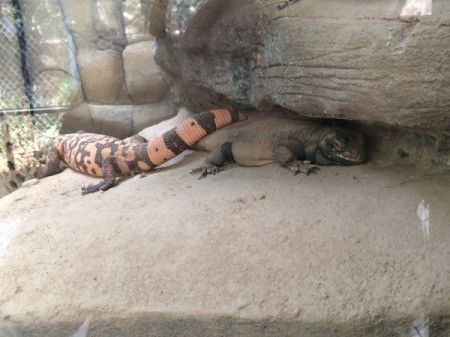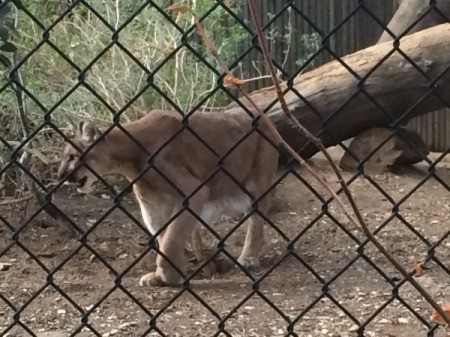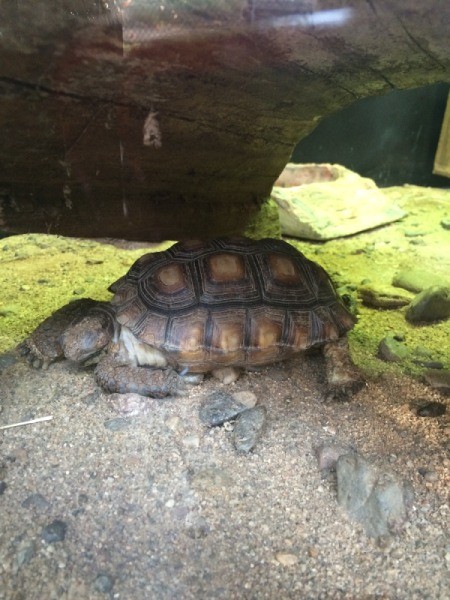 Irvine Park Railroad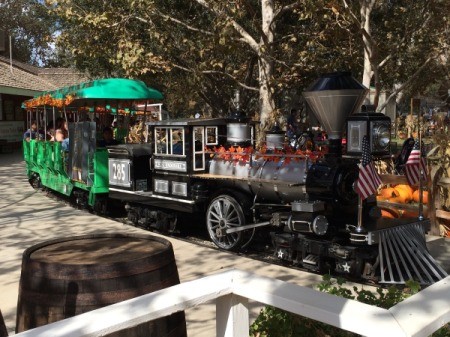 Hours:
Opens at 10a, 7 days a week (weather permitting)
(closed Thanksgiving Day, Christmas Eve, Christmas Day, and New Years Day)
Admission:
$5 per person (over 1 year old)*
12 months and under ride FREE
* Price subject to change.
Also featured at the park is the Irvine Park Railroad, a 1/3 scale train takes you on a scenic 10 minute ride through the park. A watchful eye can spot free-range peacocks lounging about and you will get to see many of the gnarly oak trees that grow in the park. It will also pass the lake, a mini water wheel, and go through a small tunnel.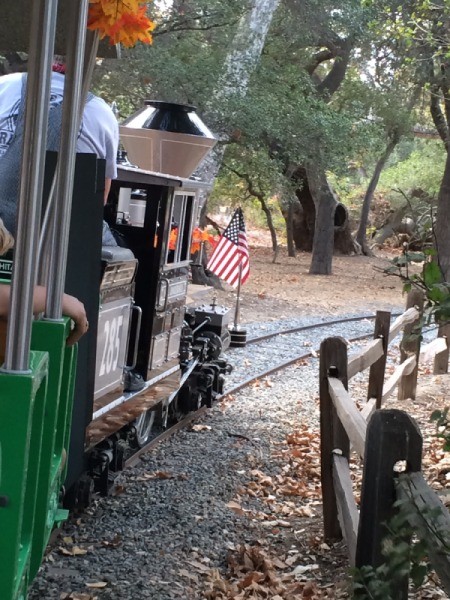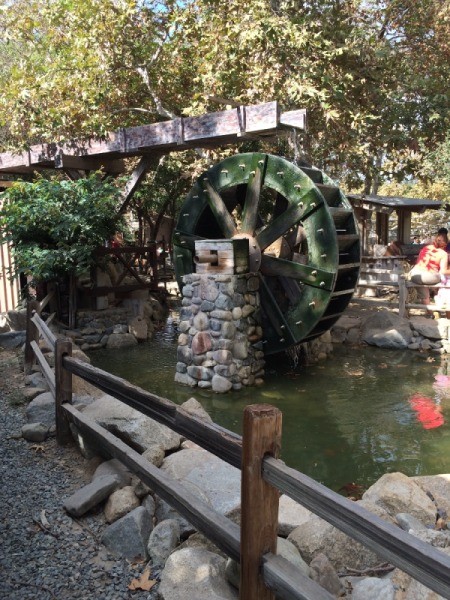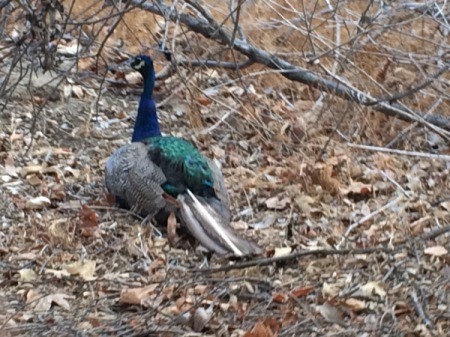 We went around Halloween and they had a fun pumpkin patch for little ones to explore, as well as lots of spooky decorations thoughout the park and zoo.