On a recent trip to Portland, Oregon we decided to visit Voodoo Doughnuts. In all of my trips to Portland I had never been. They were established in 2003, expanding from their original location, to 3 locations in Oregon and their most recent location in Colorado. They have been featured on a number of TV shows and have become quite a tourist destination, so be prepared for a wait in line. Additionally, they "only" accept cash. However the do have an ATM located inside the store.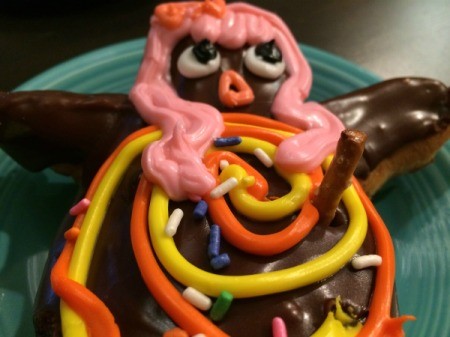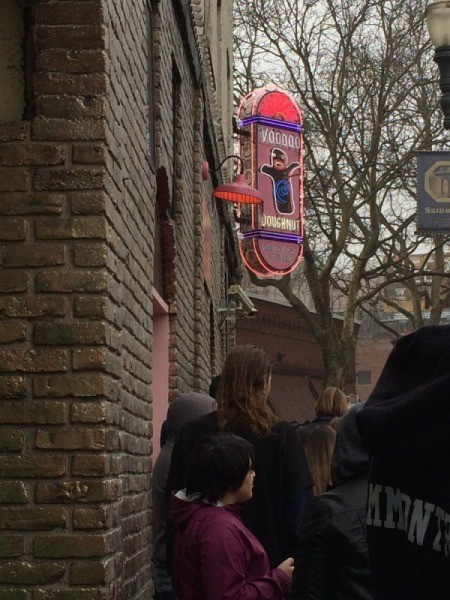 We went early in the morning on a Sunday and I found the doughnuts to be well worth the 45 minutes we waited. It was all about the experience anyway...not just getting a doughnut!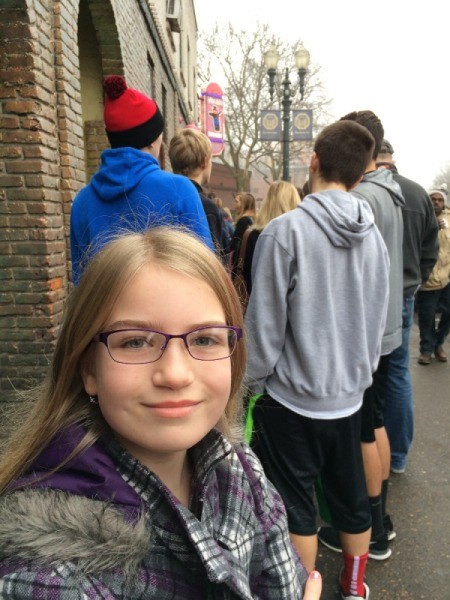 While waiting in line you can admire the funky glitter brick walls of the store, the custom stained glass windows over their door, and the colorful locals. :) It's just one of the many ways to experience the uniqueness of Portland.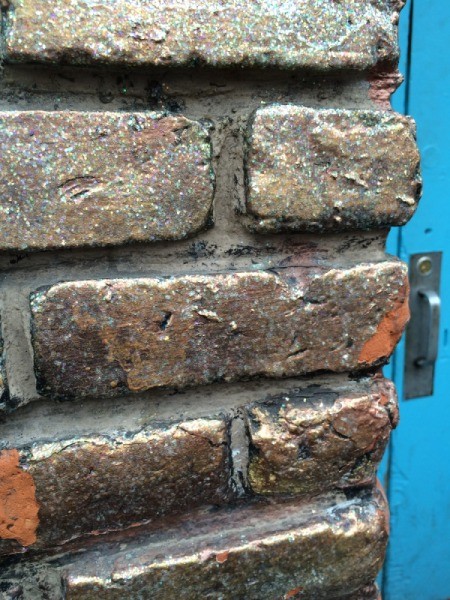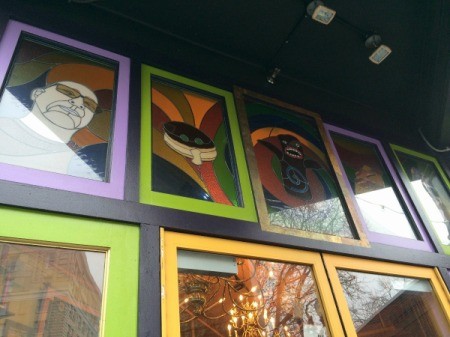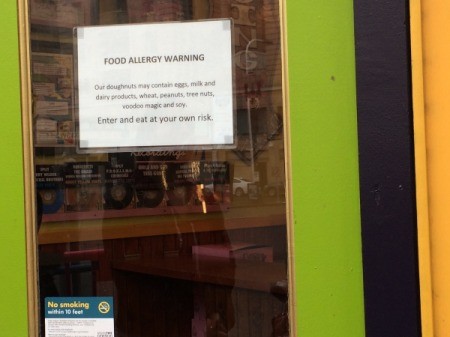 They offer a huge variety of doughnuts, including their signature voodoo doll doughnut. In addition they have a doughnuts covered in fruity powders, numerous filled doughnuts, and others with funky toppings. A spinning case showcases all of their offerings. They say "Good things come in pink boxes" and I would agree!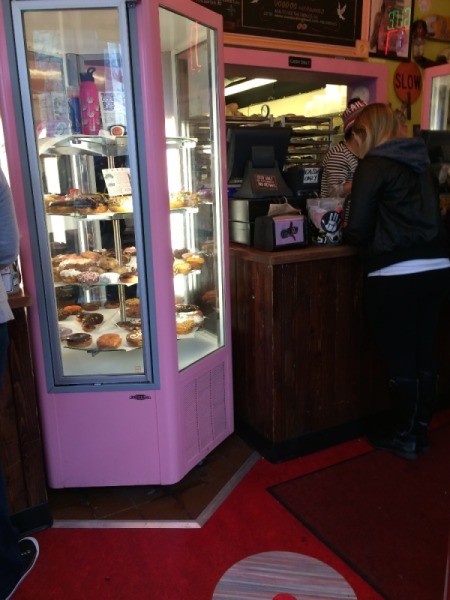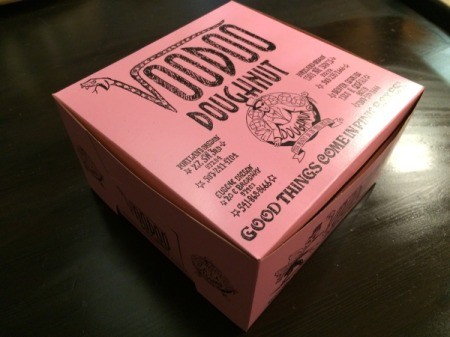 The Voodoo Doll doughnut, complete with pretzel stake and jelly filling!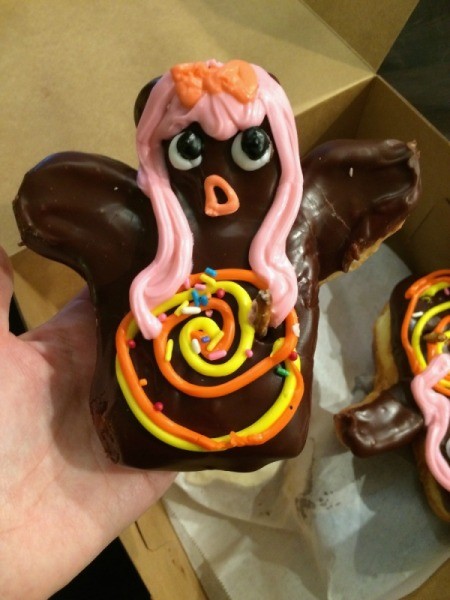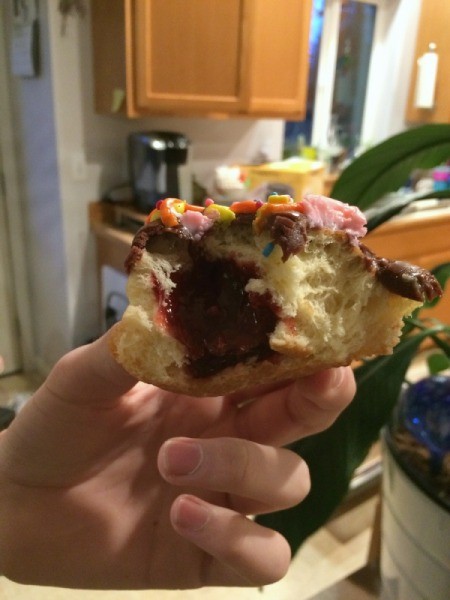 The Grape Ape doughnut, topped with grape flavored powdered and purple sprinkles.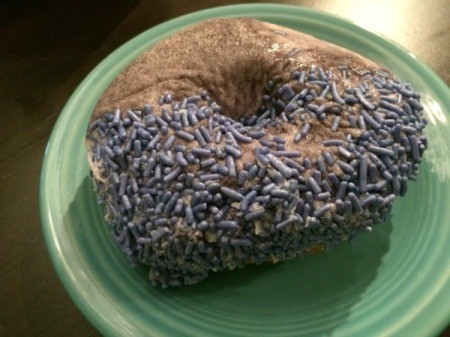 They also have huge fritters, like this peach flavored one! Which took my daughter 2 days to eat. :)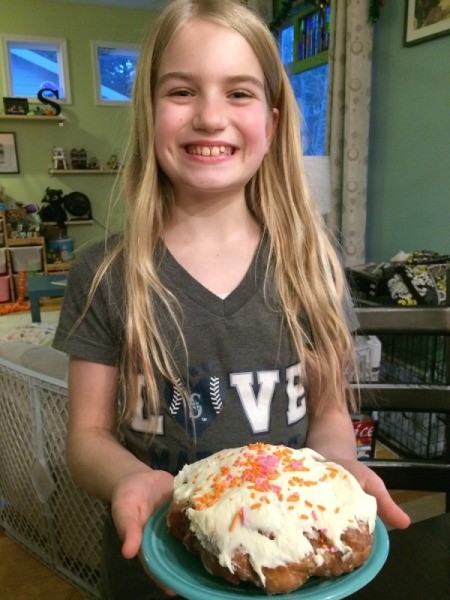 Voodoo Doughnuts (Original location)
22 SW 3rd Ave.
Portland, OR