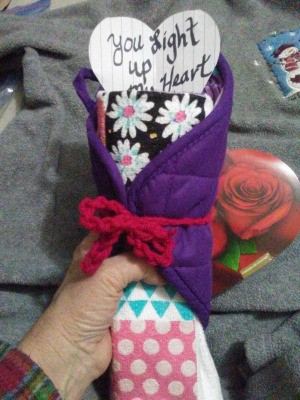 A solar stake is at the center of this Valentine's gift, surrounded by a seasonally decorated towel, pot holder, and a pretty ribbon. A small box of chocolates accompanies this gift. Holding this Valentine's gift is reminiscent of receiving flowers and candy, but it is much more ;)
To assemble this gift you will need:
seasonal potholder
seasonal towel
pieces of ribbon
paper heart cut out
marker
solar garden stake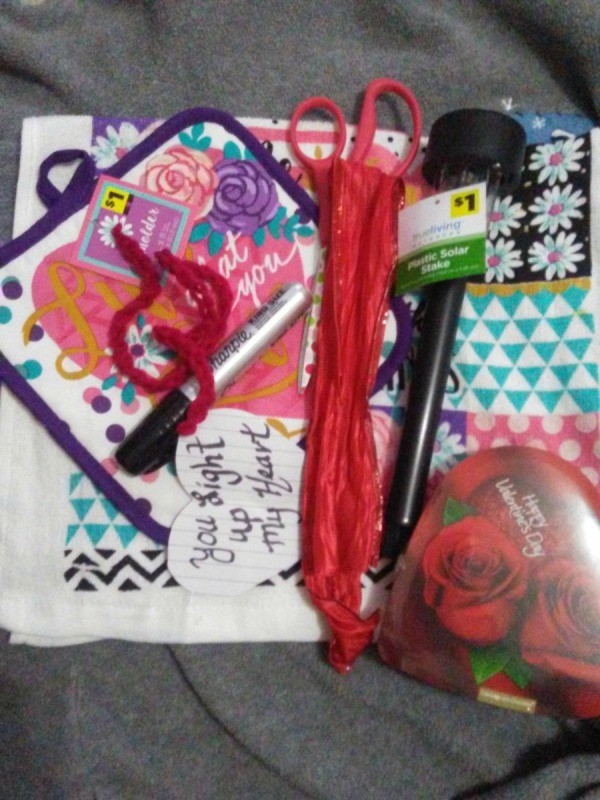 Directions:
Roll up solar garden stake in towel. Now tie towel closed with one piece of ribbon. Wrap the potholder around the towel and tie with another piece of ribbon.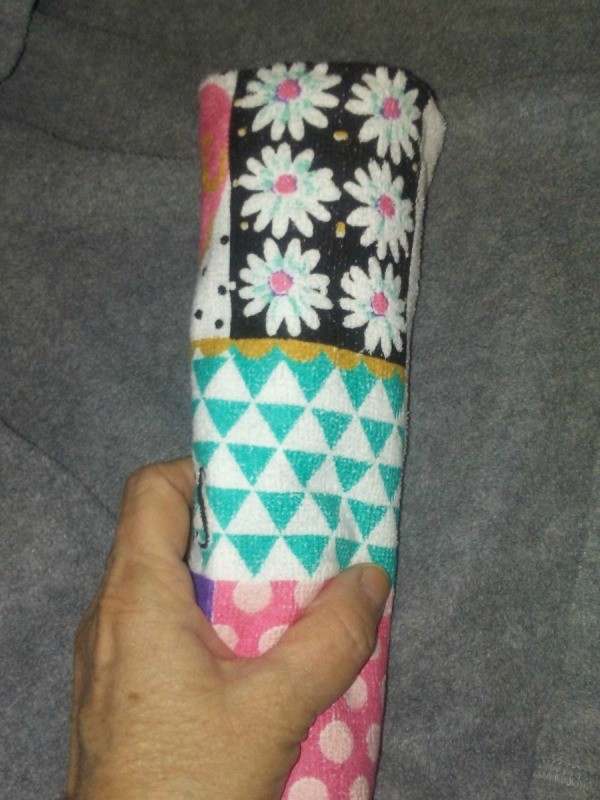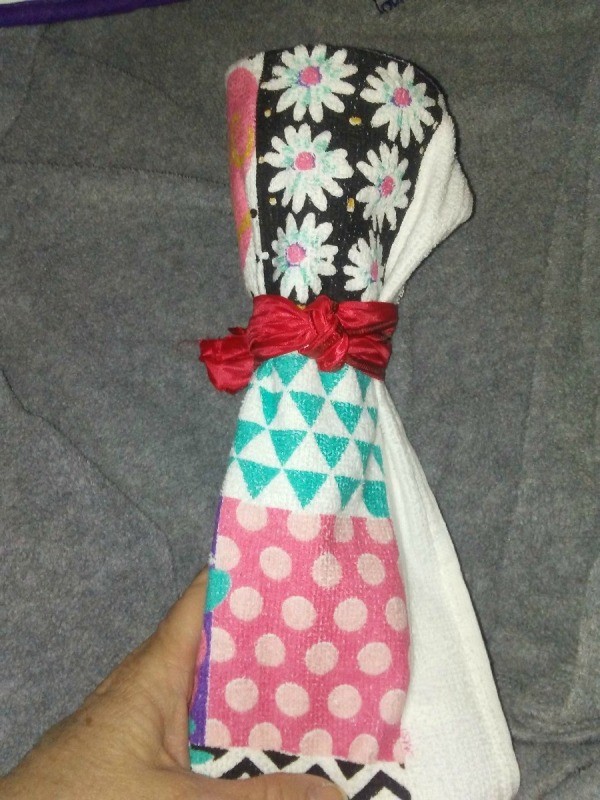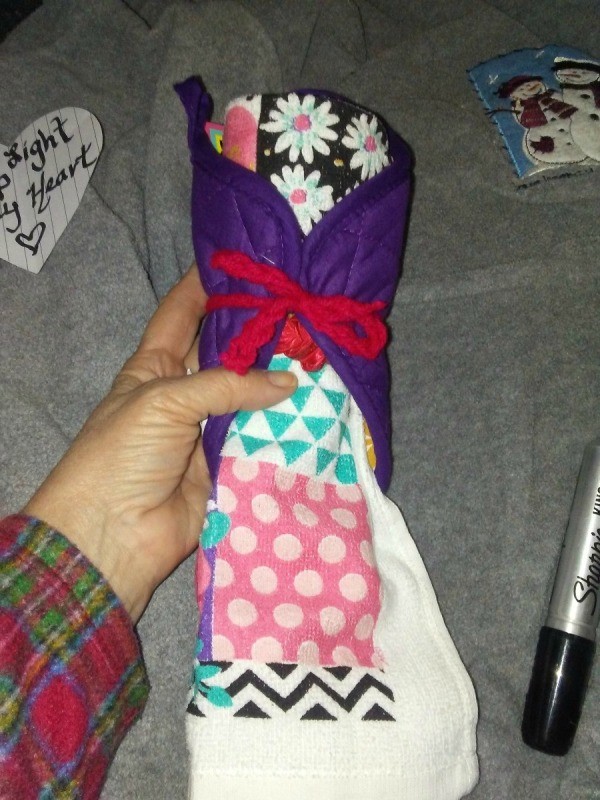 Write "You light up my heart" on the paper heart cut-out and put heart on top between towel and potholder. Give this Valentine's treat with candy.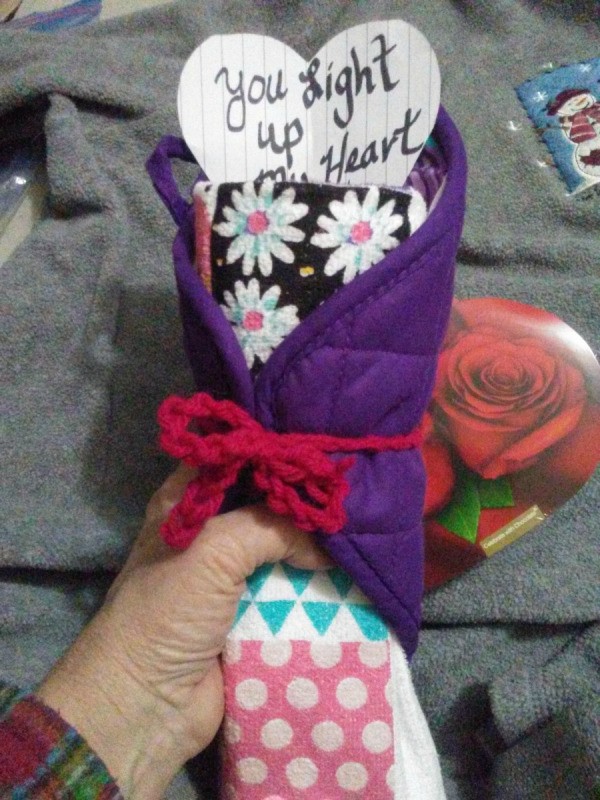 When the candy is gone, there will be sweet momentos left to cherish ;)