May 28, 2020
This page includes a list of all the articles published on this date. Use the navigator to select a different date.
Pages
Recipes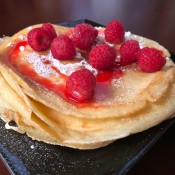 Perfect CrepesKnowing how to make a good crepe comes in handy because you can fill them with whatever you like. They make a wonderful treat whether it's morning, noon, or night. I like to serve them with fresh fruit for breakfast, and tuck them with dark chocolate for dessert. They also make great wraps for things like smoked salmon and cream cheese. Enjoy!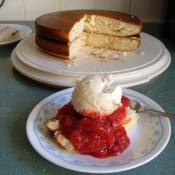 Yellow Cake from ScratchWe picked strawberries and made jam. We can't have strawberries on hand and not have strawberry shortcake. I needed a cake so I pulled out my old recipe from the 1950's. Our neighbor, who would be over 110 years old, if she were living today, baked a lot of cakes for many occasions and this is her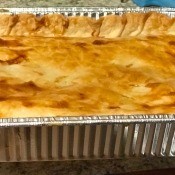 Family Size Chicken Pot PieI am still doing my COVID meals for 4 families in my neighborhood. I am just loving it. I have also received some resource help through church funding which has been a great blessing, and very rewarding! I tried a new recipe of my own to make square foil pan Chicken Pot pies 'Family Size' and they came out great.


Articles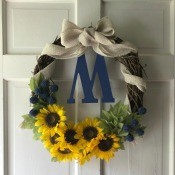 My First WreathThis is the first wreath I have ever made. I just had to post it. I know it's not the best, but hey! I am pretty proud! The supplies that I used were: a grape vine wreath, burlap ribbon, faux flowers, and a hot glue gun.


Questions