Renting an Apartment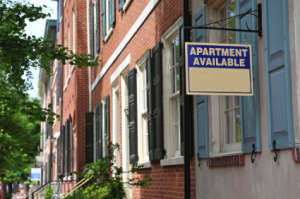 Whether you are a first time renter or have rented before, there are a lot of things to consider when renting an apartment. Understanding your lease agreement, finding a good rate, and choosing your neighborhood are just a few of the things you need to do. This is a guide about
renting an apartment
.
Solutions
Share on ThriftyFunThis guide contains the following solutions. Have something to add? Please share your solution!
When I search for a new apartment I keep the following things I want in mind:
Opt for no corner units as you are heating and cooling 2 walls instead of one and there is no wind-break on corner units. Try choosing a unit in the middle of the building.
Most apartments only have windows, patio doors on one side of the unit (unless of course you choose a corner unit); so by choosing a unit that does not face the West and is in the middle of the building (especially in the summer) you do not get the direct heat of the afternoon sun; therefore helping save on your A/C (electric) bill.
Another plus to this is you can enjoy your patio much more by sitting in the shade and not the direct sun. And if you have plants, you will not have to water them as often, therefore saving on your water bill. Last but not least, if your parking spot is directly in front of your apartment, your car will be shaded usually by 5:00 or 6:00 (I am on central time) so should you have to go somewhere, it will not take your car's A/C near as long to cool the inside.
By Donna from Roanoke, TX
Your first place is like establishing credit. Start out right and it's smooth sailing. Make bad choices and it will follow you. Some pointers from my years of managing property are here, so I hope they help.
Deposits: This is money you put up against any damage you do to their property. Insist that the manager and you do what is called a "walk-through" where you take photos of every single thing that is wrong. This is your evidence against being held responsible for things done by someone else before you, and is the only evidence that holds up in court. That gouge under the fridge would cost you money out of the deposit if you can't prove you didn't do it. Take photos to the point of night sweats!
Keep in mind that this is their property. Read and ask questions before you sign that contract. Ambiguity is out the window when it's in print, and no one ever gets away with "they didn't tell me" when it's in your signed contract.
Locks: Your manager will always have a key for emergency access. That is the law. You may be gone when there is a fire, water damage from upstairs, etc. Changing your lock is illegal, and if something happens in your apartment that causes damage to someone else's apartmentt and they can't get in, the door damage is on you because they will break it down. It's also a violation of your contract and you can be given a notice to vacate. The same thing applies to your windows.
Speaking of door, if you are a kicker, ask your manager if you can install a kick plate.
Utilities Keep the following in mind.
Heat rises, so if you live below someone you are helping to keep them warm.
Replace the light bulbs with florescent ones, then put old ones back when vacating.
Opening the hot water heater door to reset the temp to 140 saves money and scalding.
If the breaker flips, turn off some things and reset the breaker inside the box.
When it's cold, keep bathroom and kitchen sink doors open to keep pipes from freezing.
If you have gas heat or stove, invest in a $30.00 Carbon Monoxide detector. Carbon Monoxide is spent gas, which hovers close to the ground. The small gel pack inside gets saturated and give you a warning to get out. Install it low or you can go to sleep and never wake up.
If you can, avoid using baseboard heating. I like the portable ones that look like old radiators. They recycle oil and heat very nicely, and can be moved around.
A stocked freezer is more efficient. Dollar Tree has the little fridge and hood vent bulbs.
Enclosed fixtures cannot have a bulb larger than 60w. Anything more is too hot.
Disposals: Most people think it's a wood chipper for food. To keep it optimal, run water down for 10 seconds, add food gradually, run water after for 10 seconds. Once a week, grind some lemon juice and ice cubes to keep blades sharp and smelling good. Avoid starchy foods like spuds, rice or stringy food like celery.
Bathrooms: Everyone knows how to use a plunger. If you can't fix the problem, don't avoid the manager. Tell them what you did. If it's a root or broken pipe, it's not your fault. If you live in a downstairs unit, it might be a problem upstairs.
If you smell urine and notice the floor around the toilet is soft, report it immediately. It's the wax ring that is simple to fix but costly if ignored. Linoleum is easy to replace. Subfloor gets costly, and don't even get me started on the support beams.
Bedrooms: Never put any furniture closer than 6 inches to an outside wall. This will create mold, especially if you live in the Northwest. If you find it, don't panic and call Hazmet! Get some Dawn and a wet rag and simply wash it off. Don't put bleach in a bottle and spray it on, as it will damage the carpeting.
Living Room: Keep nails and tacks small, don't burn red candles, and smoke outside. If you have to smoke inside, a smokeless ashtray is a good $15.00 investment.
Smoke Detectors: It's the law that you have to maintain the smoke detector. During the walk-through, you or the manager will test it to make sure the battery is fresh. Test it often. Leave the battery in. In Oregon, it's a $250.00 fine if it's dead or missing. If there's a fire in your apartment and the battery is not there, the cost is all on you. Not worth saving $1.00.
Cleanliness: One of the tricks managers use to see what kind of resident you are is to do an inspection of the smoke alarm. If you give them permission to enter while you are not home, you may find a writ on your door ordering you to clean your apartment. Messy kitchens especially attract ants, roaches, and gnats. If they stayed with you that would be one thing, but they migrate. No one will tolerate this for long.
Roommates: Remember that your apartment is one price no matter how many people live there. I have seen 4 people move in, then 3 move out leaving the last resident holding the bag for rent and utilities. They can also be as bad as guests, who can get good residents evicted faster than you can imagine.
I hope all this helps.
By Sandi A. from Salem, OR
This tip is excellent for people looking to rent a place to live. After finding a possible place to live, type in the exact address in Google and it will show you the actual residence. Sometimes, it will be very close to the address but in either case you can see it and also rotate the wheel thing and you can get a view of the neighborhood.
It saves time and gas.
This question has brought back many memories and churned up many thoughts. Let me get started.
If you are looking for your first apartment there are many things you need to consider, such as:
how much
location
size
convenience
neighborhood
neighbors
pets
landlord
furnished or not
These are not necessarily in the best order of importance, but they are pretty close.
How much can you afford to pay for an apartment each month? Understand that most apartment complexes want a first and last month's rent or first month's rent and a security deposit (usually the same amount as the rent).
You need to figure out your budget with regard to your expenses without your apartment and subtract that from your monthly income. Then you have the amount you could possibly pay in rent a month. Don't forget to take into account luxuries like cable, fast internet, land line (if you have no cell), eating out once or twice (when you forget to pack a lunch for work or for a special occasion). These are on top of electricity, water, groceries, gas, insurance (car and renter's), etc.
Location: You save yourself money if your commute to work, school, and stores is short. Even more so if you can get to a bus stop easily and take the bus to these locations. If the apartment is far on the outside of town it may be priced cheaper than other apartments, but you may eat up that saving on transportation.
Size: How big of a place do you need? Are you going to get a place on your own or are you going to have a room mate? A roomy can help with expenses until the roomy can't pay their part or moves out. That is the danger of a roomy. Can you survive in an efficiency? Basically an apartment with a kitchen, a bathroom, and a living room that doubles as the bedroom. It may have big closets if you're lucky or even a small bedroom or bonus, a small dining room. The bathroom may also only be a bath with a shower (no tub). Just some things to consider.
Convenience: Part of this is described in "location" above. Other conveniences include access to washer and dryer (either in the apartment or in the complex). Some places have nothing and you are referred to the local laundromat. Dishwasher? Air conditioner? Trash compactor? Or bigger question, trash disposal, period. Maybe you have to carry your trash out to a dumpster at the end of the parking lot or even to another apartment complex for a centralized dumpster for many apartment buildings.
Neighborhood can be a big factor. If you don't feel safe you are probably not. If the place is in an area that is pretty much run down, then the apartment complex is probably close to being treated the same way. Or if the area is bad off, but it really is a good complex, you may be a target for theft.
Neighbors: Stop by the apartment at different hours before you rent it or sign a deal and just sit in the parking lot. Listen to the neighborhood and particularly those who would be your neighbors. Are they loud? Do they have children (young or teen)? Do they look responsible? If you have the opportunity knock on some doors and ask the neighbors what they think of the place, the neighborhood, the landlord. Ask them how much utilities run. This is a question you should ask the landlord too and keep track of what they said. Utilities will always be different for different people, but this gives you an idea and a figure to compare to what the neighbors say.
Pets: Obviously if you have a pet, you need to make sure it is allowed. You may have to pay extra security for a pet to be in your apartment (which is pretty standard).
Landlord: Do they show up at the appointed time to show you the apartment? How do they present themselves? Ask who is responsible for maintenance, them or you? How easily was it to initially contact them to see the apartment? Do they have an office or maybe live on the premises? Do they have many places or just the one? If you don't like the apartment they show you, ask them if they might have another. Tell them what you don't like about this apartment or what the apartment is missing that you are really looking forward to having. They may have another place that is empty or will be empty soon they can offer you.
Furnished or not? If you have your own furniture or are really looking forward to spending lots of money to have "just the right" furnishings then you don't want an apartment that is furnished. If you have nothing then a furnished apartment may be just what you need (and maybe should look for).
When looking for your first apartment, sometime you have to make sacrifices in order to meet your budget. My first apartment was an attic apartment that I shared with my best friend, in a house that the guy rented "by the room". We had a shared bathroom and kitchen being used by 4 other occupants. And a shared living room which just about none of us ever used. But for a first apartment, it turned out to be great for a teenager out on his own for the first time.
So, keep your options open.
By Suntydt from Tazewell, TN
I live in an apartment. My neighbor told me that when a person renews their lease, they can have their carpets shampooed for free. I called the office Tuesday morning and they sent someone the same afternoon.
Read More...
January 1, 2006
0

found this helpful
When shopping for an apartment, always make sure to note whether the utilities are included in the rent or if they are extra. You may think are getting a better deal on rent when in fact they have just separated the utilities from the rent.
Read More...
Questions
Ask a QuestionHere are the questions asked by community members. Read on to see the answers provided by the ThriftyFun community or ask a new question.
I've moving to a much larger city that's a 6 to 7 hour drive from where I now live. I don't know much about the area I'm moving to and think I need an apartment locator. Can anyone give me advice on how to select one? Thanks
By Betty from Lubbock, TX
November 1, 2012
0

found this helpful
I don't know much about an apartment locator but I can give you advice on how to determine an area you would consider living in.
You said you are not familiar with the city you are moving to but I am sure you are familiar with how you like to live.
Consider this: how far are you willing to live from school/work< what type of restaurants to do you like to frequent, do you need access to a laundry facility or are you going to keep that as a requirement of the apartment (or at least have hookups for your own machines), how about shopping for groceries, do you have a favorite type of place you like to hang out (coffee shop maybe)?
It may be a little cumbersome but you can take all of these factors and do Google places and addresses. Once you have them all you can put them on batchgeo.com and it will show you a comprehensive map. With this map you can determine what areas of the new city you would like based on the conveniences of your current life style.
For example, I would like to live somewhere that has a grocery store and a few places to eat that could be accessed by walking or a short bike ride. If a movie theater or Cyber Cafe was within the same type distance that would be a plus.
Then the consideration would only be limited by what I could afford. If you can't live in the Texas equivalent of Hollywood you don't look at that area on the map. If you aren't familiar, as you said, with the area you can always look up the local newspaper classifieds and call around to places you think you can afford and plug them into your BatchGeo map and see if they fit your "qualifications".
This may STILL be something you want to do even if you find an Apartment Locator. I'm not sure if you are referring to a person (Realtor) or a website. If you mean like a website you can always try Craigslist. IF you know of a website more on the lines of what you are looking for you can use that website at similarsites.com and see if you can find one for the area you are moving to.
November 2, 2012
0

found this helpful
I would avoid the locators. We tried to use one when we moved from out of state and they took our money but didn't come through with apartments. Check into BBB before you settle on a company to use or Angie's list.
Related Content