(Guest)
Gold Post Medal for All Time! 846 Posts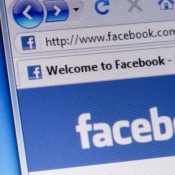 I know lots of people who absolutely love Facebook, MySpace, and Twitter and that's great as long as we are careful. There are lots of good things about these networks, but my caution about these particular social networks (because of their sharing networking) is to be careful of what and how much personal information you publish on them! Even innocently mentioning to Aunt Betty or your best friend that you're going out to dinner and a movie on Saturday night or vacation on such and such dates is dream information for criminals.
Among many other red flag articles I've read over the past few months, the one that really was an eye opener was about a gang of burglars in New Hampshire who stole upwards to $200,000.00 worth of items in a short period of time from homes of people who had announced on Facebook about their lovely away from home plans!
These tech savvy criminals peruse these social sites and please don't think for one single minute that they can't easily find your home. It doesn't matter where you live because, unfortunately, these types of criminals are in every region worldwide. Be careful out there!
By Deeli from Richland, WA
Read More

Comments
Facebook has numerous privacy settings that you should utilize to protect yourself. Putting too much information on Facebook and not filtering who sees it sets you up for identity theft or worse.
Here are some things to keep in mind when using Facebook:
Read More...

Facebook is a great source for saving websites you want to find easily. You already know this, but read on. Use it especially for a recipe you intend to use soon or often, or a quilt pattern, or any You Tube you want to find fast and easy. On almost any website, there is a feature where you click the FB icon, and it will be saved immediately.