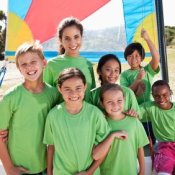 Kids going to camp? Here's a great way to organize their clothes. I have a son with autism who has some difficulty picking out his own clothes, so I came up with this and the camp loves it!
I put one day's set of clothes: shorts, shirt, socks, and underwear folded very neatly into a large zip-lock bag. I make one for each day (and include one extra if needed).
Then I also label them with a permanent marker, one for each day he is there. He likes finding the right one for the day, the camp counselors LOVE it, and I am also able to write little "care notes" on each one, or funny things, and how many more days he will have at camp.
They have even suggested this to other parents and caregivers in the preparation notes that go to the homes prior to camp!
By Lee from Wisconsin
Read More

Comments