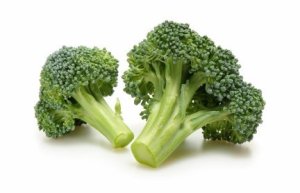 Love this blend of flavors!
Ingredients:
1 lb. broccoli florets, cut in to 1 inch or smaller pieces
juice from 2 medium oranges
1/4 tsp. orange zest
1/4 small red onion, diced
1 tsp. balsamic vinegar
1/4 tsp. crushed red pepper
Directions:
Cook broccoli in a large pot of water until just tender, about 12 to 15 minutes, drain and place in a serving bowl.
Meanwhile, combine orange juice, orange zest, onion, vinegar, and red pepper in saucepan or small skillet and simmer over medium heat until reduced to 1/4 cup, about 3 to 4 minutes. Spoon sauce over broccoli, gently toss and serve.
By Deeli from Richland, WA