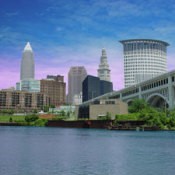 Destination
Cleveland, Ohio, USA
Free Things To Do
Cleveland, Ohio is a busy city with many things for you to enjoy with your friends and loved ones that won't cost you a dime. For example, The Cleveland Institute of Music (216-791-5000) holds many free concerts and special events for both children and adults.
You can also enjoy some time visiting the various museums, such as the International Women's Air and Space Museum at 1501 North Marginal Rd, where you'll get to get educated while having fun. You can also visit for free the Cleveland Police Historical Museum at 1300 Ontario St.
For more fun and magic, don't forget the NASA Glenn Visitor's Center at 21000 Brookpark Rd. You'll be able to see exhibits on zero gravity, wind tunnels, and even space simulation chambers.
Walking around, don't forget to travel down Euclid Avenue, where you can see the residences of some of the most influential families in Cleveland. This is known as Millionaires Row and you should not miss what remains of the once most beautiful street in America.
Cleveland is alive with history and while visiting, you'll find many free things to enjoy from the parks to the entertainment. Make sure you don't miss out on anything by watching the local papers for the free events.
Low Cost Things To Do
Cleveland Metroparks Zoo (216-661-5500) has low admission prices of $9 per adult and $4 for each child between 2 and 11 and is a must see. With an Australian Adventure for children and a 2-acre tropical forest, you will come away educated and entertained.
Rock N Roll Hall of Fame and Museum (216-515-1228) While the cost may seem high at $20 for adults, $14 for ages 9-12, your children under age 8 are free. You'll get to enjoy the exhibits and you and your family will experience rock and roll history from the last century.
Night Life
Cleveland is a perfect place for enjoying the nightlife. There are many free venues and many that can be enjoyed for little cash. The Cleveland Orchestra offers much entertainment during the summer.
If you enjoy the bar nightlife, you can find many interesting places to visit along the east bank of the Flats or the more lively west bank of the Flats. All you have to do is get a copy of one of the free weekly papers, such as the Cleveland Scene or the Cleveland Free Times and they will direct you to one of the many places offering entertainment from jazz to rock.
Just for Kids
Children's Museum of Cleveland (216-791-7114) For the small admission of $6, kids under the age of 8 can enjoy the various exhibits and displays. This museum focuses on developmental learning and this trip is sure to be both educational and entertaining for your youngster.
Cleveland Institute of Music (216-791-5000) holds many free concerts and special events for just children.
Seasonal Information
As Cleveland enjoys the full four seasons, you'll find many activities to do even in the winter months. From concerts to outdoor adventures in snowmobiling, the Cleveland area will fulfill your outdoor adventure needs.
Inexpensive Lodging
Days Inn (216-226-4800)
Midtown Hotel & Suites (800-327-9407)
La Quinta Inn at Cleveland Airport (216-251-8500)
Interesting Facts or History
Cleveland was the first city to be fully lit-up with electricity in 1879. It was also the first city to have automobile traffic in 1914.
Chamber of Commerce Information
Greater Cleveland Partnership
Tower City Center
50 Public Square, Suite 200
Cleveland, Ohio 44113-2291
Phone: (216) 621-3300 or (866) 553-5427