Hand painted decorated mailbox for storing hand garden tools and garden gloves outside.
Approximate Time: 2 1/2 hours
Supplies:
mailbox
spray black paint
various acrylic paints
spray polyethylene
paint brushes
Instructions:
We recently put up a new mailbox and I wanted to recycle the old box. I spray painted the box black. Then I free hand painted flowers, etc. on the box sides, front, and back.
I then stenciled "Sherrye's Garden Tools" on the top. I then sprayed the box with polyethylene to make it weather resistant as it will be sitting on the back porch.
I already had all the supplies on hand so it only cost me my time. I will put my hand garden tools, etc. and my garden gloves in the box.
I think it turned out really cute. It only took me a couple of hours and it was fun.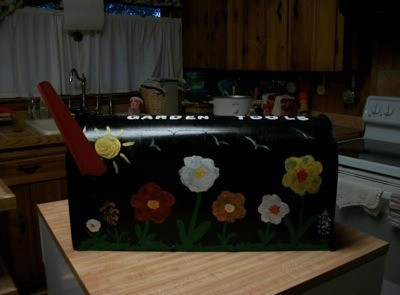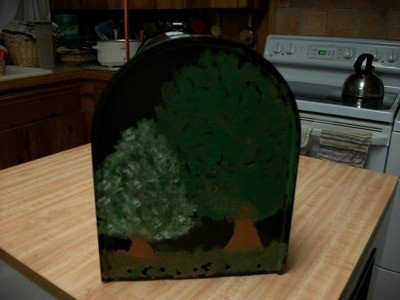 By Sherrye from GA