March 14, 2012
2

found this helpful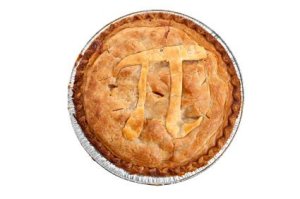 Math and science buffs around the world celebrate March 14th as Pi Day. This most important mathematical constant is generally abbreviated to 3.14159, or even just 3.14, so, of course, it is celebrated on 3/14. This date is also Einstein's birthday.
Because of the sound of the word, many people mark the occasion by eating pie. Purists would celebrate exactly at 1:49 in the afternoon (or morning if you really love math). This time works really well for math teachers who look forward to ways to make math fun.
If you need inspiration for what to serve, here is a link to ThriftyFun's pie recipes:
And here is a link for more information about the number Pi.
If you celebrate this fun math holiday, please share your experiences with us by leaving feedback.