Frugal Landscaping Tips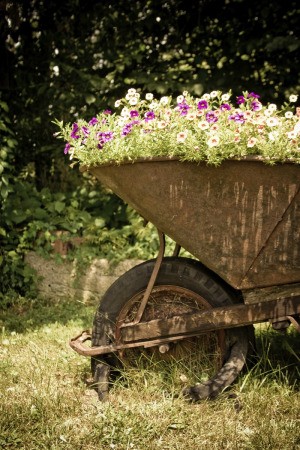 You don't have to spend a fortune to landscape your yard. This is a guide about
frugal landscaping tips.
Solutions
Share on ThriftyFunThis guide contains the following solutions. Have something to add? Please share your solution!
September 6, 2007
1

found this helpful
Tips for saving money on landscaping supplies and plants.
Free Plants
I work around a very busy Metro area. Recently, the landscapers were replacing the spring flowers/bulbs with summer plantings. They were throwing the spring plants out! I asked them if I could have them and they said sure! Needless to say, I have enough tulips for next year and I planted the pansies in hanging baskets. It saved a lot of money by buying hanging baskets this year! So, next time you see landscapers or gardeners replacing plants at a business or business complex, be sure to ask!
By Michelle
Call The City
I've also picked up flowers from city landscapers as they were dismantling one season's display to get ready for another. You might even be able to call city hall and get dates ahead of time so you don't have to rely on chance!
By Anna
Dig Up Saplings - Ask First
If you are in the market for trees and can identify the different varieties easily, go to a wooded area (if you have one near) and transplant some saplings into your landscaping. Most landowners won't mind if you ask them.
By mc2grants
Use Freecycle
Post on your local Freecycle group. Every spring/summer, I offer the things I have and invite people to share what they have. I've received some great plants and made some new garden friends.
Rescue Plants!
Definitely recycle plants! I have rescued a lot of potted/bedding plants and nursed them back to health, it's fun to see them responding. You can also get cuttings of plants like spider plants or mint which are really invasive.
By pamphyila
Grow Roses From Cuttings
My mom, who REALLY had a green thumb used to plant roses by just planting the bloom. I have never tried this, but have seen it work in her yard. Cut a rose branch with a bloom and five leaf fronds. Dig a hole and submerge three leaf fronds under and two on top, pinch off the bloom and cover with a jar until the rose "catches". I would guess maybe month. She worked for the OSU botany department as a secretary an learned lots of neat stuff... she is gone now. I wish I had listened closer.
By Margie
Frugal Landscaping Tips
We made a soaker hose out of an old hose that had two small holes in it by just adding over a hundred more holes to the hose. It was great fun for our older kids to stab the hose with an ice pick. It was a good family time and we saved $30.00.
Use discarded items you find as unique planters... tires, rims, boots, wicker chairs, hard hats or buckets.
Recycle your yard waste and veggie scraps to create your compost pile. Add coffee grinds, egg shells, veggie scraps, leaves, and yard waste into a pile and stir every week. It is great exercise and in one year you will have saved money for not paying a gym for a good work out and for not having to purchase fertilizer/top soil for your new plants.
Also when you buy fresh foods at the farmers market save your seeds. Dry them on wax paper then store them in an envelope an freeze till next year and plant. Some will grow and not produce fruit but have pretty blooms others will prosper and give lots of produce, so either way it is free plants and possibly free food! Hey, who doesn't like that idea! I have five kids, what do you expect!?
Visit your rural mill or seed store, not a Lowe's or a nursery but a dirt on the floor, bags of horse feed stacked to the ceiling, cat sleeping on the counter kind of mill. Place a wanted ad on their board and you will be surprised at how many local farmers have plants or seeds they are willing to share or sell for a reasonable price. We got several mature raspberry plants for $4.00 total, normally a start costs $5.00 each at Lowe's.
The best thing we ever did to save money was to go to a home and garden show and take lots of pictures of all the expensive things we were wanting. Then we went home and with mostly scrap wood, fencing, iron, and whatnots, we were able to spend less than $75 and created an enchanted patio space instead of hiring the work out and spending $2000. Now that kind of saving is worth forfeiting a Saturday and working up a little sweat.
By Hoffmann House Network
Kelly Ann Butterbaugh
0

found this helpful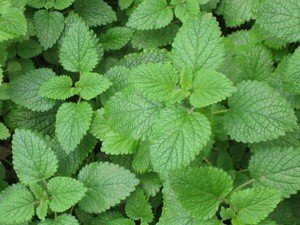 Landscaping can take a huge chunk out of a household's budget, but an untidy yard can really pull the entire look and value of a home down. Curb appeal is important to both those who look at a home and those who live in it. It's welcoming. It's also not as expensive to maintain as one might think.
Go Green
An easy way to maintain a yard is to plant low maintenance, quick spreading plants that fill the spaces with green. The ultimate goal of landscaping is to avoid maintenance. By growing plants that fill a space, weeding is significantly lessened. An area that is planted with black-eyed-susans will quickly fill in with dense plants that choke out any weed seedlings. Likewise, herbs like mint take over flower beds quickly, covering the entire ground with growth. The trick to dealing with these possibly invasive plants is to plant them in areas that need to be taken over. Don't plant mint and expect to grow marigolds next to it; it will invade every inch of growing space in a few growing seasons.
For those shady areas that refuse to grow grass or any other planting, opt for something positively invasive like ivy. English ivy will crawl and cover the ground easily in shady areas. The only maintenance it needs is trimming to prevent it from crawling up tree trunks. Not much will grow at the base of a maple tree, but ivy will fill in the area beautifully while requiring very little care. Crawling vinca works similarly in sunny locations.
Avoid the Border
Borders are important ways to keep plantings and landscaping materials in check. However, edging, weeding, and repairs can be eliminated without the border. If you're growing a ground cover planting like ivy or vinca, all you'll need to do at the border is cut close with the lawn mower. This will keep a nice clean line at the edge of growth with very little cost and effort.
Try to create a natural and easily maintained border where one is needed. Natural rocks found throughout the yard can be lined to create a simple and sturdy border. When cutting the lawn, cut as closely to the rocks as possible. When they slide, slide them back. They won't break, erode, or corrode. The most they'll do is attract a few stray grass stems between them and possibly migrate a bit in spring.
No Mulch Money
Mulch is a great groundcover that provides a clean look around plants. However, it breaks down over time requiring not only maintenance but money to replace. Skip the yearly mulching in large areas and look into landscaping stone. River stone and other products like it cost around $50 for each cubic yard. This is a significant initial purchase, but when the stone is still in place and blocking weeds three years from now, the benefit will be apparent. Eventually new stone might need to be added, but it will certainly last longer than bark mulch and it will discourage a variety of pests from moving in.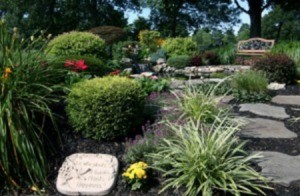 A big landscaping project can be a budget buster, but with a little creative planning it doesn't have to be. Here are some tips for creating a beautiful landscape without breaking the bank.
The Plans
Hire a landscape designer or landscape architect to develop the plan, then do the work yourself. Another idea is to do what you can yourself, and hire out the rest. This way you'll get the advantage of a professional design and save money by doing some or all the work yourself.
Hiring a professional planner isn't in your budget? No worries. Consult with friends, family, and local garden centers, or look in books and magazines and at your library for free plans and ideas. Drive around your community, or take a stroll around your neighborhood to get ideas. Pay close attention to yards and gardens with a grade and exposure similar to yours. Work at your own pace so you can spread out the cost of the work. Prioritize your tasks. You don't have to get the whole landscaping project done in a single day, week, month-or even a single season.
The Materials
Look for inexpensive (or free) alternatives. A stone retaining wall may be expensive, but concrete blocks from a recently finished construction project work just as well. Pay close attention to sites where buildings are being torn down. These are sometimes great opportunities to get free materials for hardscaping, as well as free plants.
If there are no alternatives to an expensive part of your project, reevaluate how important it is to your overall plan. For example, if you skip the pond, maybe you could afford to buy the outdoor furniture you want.
Watch for sales. Nurseries and garden centers tend to offer specials around the summer holidays, especially Mother's Day, Memorial Day, and Labor Day. This is the perfect time to pick up bargain priced trees, plants, as well as other decorative landscaping materials. Garage sales and estate sales are other great places to look for decorative elements.
The Plants
Throw a 'garden warming' party. In lieu of gifts, suggest that your guests bring you cuttings or starts from their own gardens. People love to share their flowers and plants, and this is a great way to give your outdoor space special meaning.
Plant trees to give your landscape instant structure and draw attention away from portions of your plan that remain unfinished. Shrubs fill in even faster than trees and can be purchased in smaller sizes to save money.
Start with smaller perennial plants, trees, and shrubs. They are usually much cheaper, so if you suffer a few losses, your budget will be able to absorb the replacement costs. Then use annuals to fill in the gaps until your new landscaping gets going. A couple of flats of colorful bedding petunias are usually enough for full-season color.
September 28, 2005
0

found this helpful
My family landscaped for many years and I want to give you some hints. Never plant a tree in front of your house as it makes the front yard look short.
Read More...
Questions
Ask a QuestionHere are the questions asked by community members. Read on to see the answers provided by the ThriftyFun community or ask a new question.
Any ideas for low-cost, low-maintenance yard treatment for senior mobile home park residence? Wood chips are old and ugly. It must be affordable. We are two seniors, neither good at yard work. We are thinking pavers (for step-out at curb), artificial grass, river rock, and such, but have a pittance to spend, and because of physical limitations, will need to hire or borrow someone to get it done. All ideas considered, including sources.
June 27, 2017
0

found this helpful
Go around the neighborhood. Many people will share cuttings with you. Perennials will be your best bet, as they keep coming back.
July 13, 2017
1

found this helpful
I think you are on the right track with pavers and you also can get red bricks for cheap. Putting down pavers gives you a nice opportunity for a container garden on top of it. Find low maintenance plants for your containers and you can create a really nice natural space.
Planters and sometimes even plants can be found cheaply at garage sales.
Weed prevention is going to be important if you down rock. If you can't afford weed cloth, cardboard or newspaper can provide some protection.
Related Content