February 21, 2008
0

found this helpful
Have you tried giving her/him a bath with moisturizing soap? You may need to visit the Vet to check for a skin/yeast infection.
February 21, 2008
0

found this helpful
Something is bothering him and he seems quite uncomfortable. He needs to go to his veterinarian -- they'll be able to determine the cause and suggest the course of treatment.
February 21, 2008
0

found this helpful
The poor little sweetie! ...They sell this stuff (for humans) called "SCALPICIN"... It comes in a liquid form (& sometimes in a spray bottle) They sell 2 kinds, You want the kind that has hydrocortisone in it... (the other kind has Salicylic acid, & I use it for dandruff)... The SCALPICIN is made for people that have dermatitis or psoriasis. It REALLY HELPS stops itching & it promotes healing too.
www.scalpicin.com/scalpitch.shtml
A second choice: They sell Benadryl (for itching) in a spray bottle... Just look in the pharmacy area when they sell stuff for sunburn & poison ivy... *If his itching is caused by an allergy, then the Benadryl spray would be my first choice, but if you don't know what's causing it, I'd try with the SCALPICIN first. They also sell many sprays made for sunburn that will numb the area which will stop the itching, but they won't help heal the area like the Scalpicin will...
* One last thing, If you are bathing him & aren't TOTALLY removing the soap from his skin, this might be the problem? To solve this, simply add about a quarter cup of white vinegar or lemon juice to a gallon of water & pour this over him after you've washed & rinsed him... Then after the vinegar or lemon juice rinse had been rubbed around & let set for about a minute, then rinse him again with plain water...
This itching might also be caused by a food allergy, that's what's happening to my daughters cat... & her poor cat has several open sores & is also loosing fur (from the food allergy)... If you have the money, a vet visit might be the way to go... They gave my daughter's cat a cortisone-like shot & that really helped her!
February 21, 2008
0

found this helpful
Poor thing! My Basset Hound has the same problem. My vet recommended adding a tablespoon of vegetable oil to his dry dog food once a day and treating him to some scrambled eggs once a week. Perhaps this is something that could be aided with making this simple adjustment to his diet. My dog can't wait for those eggs to cool down enough to eat them! But, as others have said, it's hard to say exactly what is causing the issue without seeing your own vet.
By (Guest Post)
February 21, 2008
0

found this helpful
Thank you for the information. I have had him to the vet vet gave me some medicated shampoo. I don't think it's much good. I cannot bath him yet the weather here is too cold. I brush him regular & de flea him, worm him monthly. I have changed his food so many times. He is now on burgeess.
I am so sad for him I think thats why i we cannot stroke him. It's like white skin. I don't know.
February 21, 2008
0

found this helpful
My husband has had Dobermans for most of his life, and offers the following suggestions:
Dobermans should only be bathed once every three months. When you do bathe your dog, use a prescription-grade shampoo from your vet. Adding some olive oil to dry food will help, as well. If the dog is thinner than average, there may be a thyroid problem as well.
Good luck!
Lori in Florida
February 21, 2008
0

found this helpful
there was a note on a site I went to last night that said animals that have this problem and ear infections,allergies..etc it is a result of the dry dog food and they should eat more of a raw diet
like veggies and fruit and a little bit of raw meat (like a soup bone)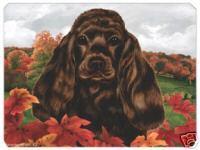 By Sally E. Greer (Guest Post)
February 21, 2008
0

found this helpful
I would change his food, we have a mini pin plus chihuahuas and pins are know for skin problems, we feed Eukanuba since they were puppies and never had any problems and we have never add a thing to their food. Yes its expensive but its worth it in the long run. The stools are also small, no skin problems, save money by not having to add anything to their diet. A good shampoo to start with will help with the problem now, we use the kind the vet sells.
By stngray (Guest Post)
February 22, 2008
0

found this helpful
My German Shepherd had that problem and the vet gave her an injection for allergy. He also told me to feed her only lamb & rice dry dog food and nothing from the table or any treats except lamb and rice treats. He gave me some pills to keep at home in case of a flare-up, and she got an injection about once a year.
The injections stopped the itch completely, the food kept her under control for the most part, and if the itching started I gave her a pill. This worked for her and I was very careful not to bathe her too often. When I did bathe her, I used special shampoo for this type of condition. Good luck!
By dh8 (Guest Post)
February 26, 2008
0

found this helpful
Your dog has such bad skin that you don't want to pet him but you can't be bothered giving the dog a bath inside??? Then you're certain the shampoo your vet gave you won't be any good? How do you know this???
Yikes!
If you think you hired a good vet; follow their instructions! If not; it is your responsibility to find a good vet for that dog!
Since you're so certain the shampoo won't help; why did you buy it from the vet??? Why didn;t you demand the vet do something more to investigate the problem??
All the suggestions are possibly helpful but you have an animal that is SUFFERING!!! Your dog isn't mildly irritated as described in the responses.
It is your responsibility to get that animal the medical care it needs. To do anything less is animal cruelty and prosecutable in most areas.
You need to find a good vet and get that dog there yesterday!
January 13, 2009
0

found this helpful
Oh my! That poor dobby needs a good loving home that he can be bathed inside & petted.
It breaks my heart to hear of humans treating animals like this! Some should just not have Pets & Children when they don't know how or worse... care not to tend to them properly!
My girl Mysteria is by far the hairiest dog I have had in my over 1/2 century of life. Thankfully she loves to be vacuumed, comb, brushed, bathed, blow dried & loved.
She is bathed in the same tub I bathe in & ONLY bathed outside during the Summer. Heck, she is cleaner than many people & Children I have came in contact with. Sly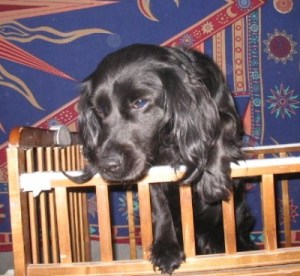 August 14, 2016
0

found this helpful
@Joe Ann Sly -- it is statements like you just made that cause people to put their animal down for having a skin condition!! Do you not realize they are trying to find answers... She is afraid to pet it because she may not want to cause it more harm!! You crazy people putting your dog in a bassinet are you serious.. I wouldn't care how crazy you were if you were not saying people should get charged with animal cruelty for asking for help for their dog!! you are a horrible human to other humans!! You could have offered help yet you only post a picture of you being an extremely needy person with your dog in a bassinet. I have a beautiful Doberman who is starting to have some dry spots and am looking for help also... we are all so glad you are a crazy puppy GURU ,,, but she asked for help not to be demeaned and attacked for being overwelmed by her dogs condition!!! Thank You ,,, I like what the other people said for use olive oil in his food and give an egg once a month.. If you CANNOT be helpful to the person asking help for their dog then you should not even speak!!!!
January 30, 2013
0

found this helpful
First get him to a vet for a drug called simplicef, and possibly allergy testing, then give him Probiotic pearls with his dinner, and mega red krill oil, one a day. Bath him every three days to get the allergens off his skin and coat with sulfadene medicated shampoo. Feed him a grain free high quality dog food such as Kirkland Natures Domain from Costco, or happydogfood that I order online, which is a grain free mix that you add meat to, I mix it with boiling water to slightly cook the hamburger after I mix it. Nuvet is also something to look into.