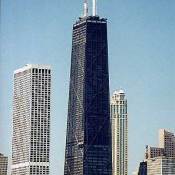 Travel Destination:
Chicago, IL
Country:
United States
Free Things to Do:
When we travel to Chicago, we are always on a small budget. We look for low cost and free things to do that even the kids enjoy. Here are a few of the free things we found.
One of my kids favorite attractions in the Chicago Children's Museum. Every Thursday night from 5-8pm there is free admission. This is a great hands on museum where kids get to interact with the exhibits.
Another fun place my children enjoyed was The Notebaert Nature Museum. It is free on Thursdays. A favorite exhibit of ours is the butterfly exhibit.
If you enjoy art then The Art Institute of Chicago is a must! Admission is free on Thursday & Friday evenings from 5pm-9pm.
Another great free thing to do is to visit the zoo! The Lincoln Park Zoo has free admission everyday!
Millenium Park is a great place to have a sack lunch and enjoy the environment. The park features many different things to look at. The Crowne Fountain is a favorite of ours. The fountain features 2 towers at the end of a reflecting pool. The towers project video images that change every few minutes.
Visit all these places with a free trolley ride! Wait at one of the designated stops around the city and hop the trolley to all the attractions.
Low Cost Things to Do:
There are many low cost things to do around Chicago as well. Here are our favorites.
See Chicago how it is meant to be seen. . . from the lake. Take a Shoreline sightseeing cruise! They have 30 minute skyline tours and 60 minute architecture tours. Admission is $8 for adults and $6 for kids for the skyline tour. When we visited they were having free admission for kids!
Take a birds eye look of Chicago by visiting the Hancock Observatory. Feel the wind in the open window observatory. Admission is $9.95 for adults & $6 for kids. Kids 4 and under are free.
While admission to the Navy Pier is free, some of the attractions are not. You can find a lot of fun activities that are low cost. Ride the ferris wheel, play mini golf, visit an iMax theater and more! There is something for everyone at the Navy Pier.
If you don't want to wait for a crowded trolley, then take a train or a bus to your destination. The CTA sells visitor passes for $5 for a day. It includes unlimited train & bus rides. They sell the passes in 1, 2, 3 & 5 day increments.
Expensive But Worth It:
There are some things in Chicago that you just have to see, no matter the cost.
The Field Museum of Chicago is a huge museum featuring many interesting exhibits. My kids loved seeing Sue the dinosaur while I really enjoyed the egyptian exhibit and the gem exhibit. Admission to the museum itself is $12 for adults and $7 for kids. There are some special exhibits that require an additional fee.
Shedd Aquarium is a great place to visit if you enjoy marine life. Admission is $23 for adults and $16 for kids. This is the price of the VIP pass that lets you see everything.
If you plan on being up north, why not pay a visit the historic Wrigley Field. Tickets vary in price according to where you sit. Sing "Take Me Out To The Ballgame" while you're there for me, please.
Just for Kids:
All of the places I already listed are great for kids. They were kid tested by my 2 kids.
Inexpensive Lodging:
If you can be flexible in your travel plans I recommend using Priceline or Hotwire to get a great rate on your hotel room. We've managed to save at least 50% off the hotel's normal price by doing this.
Another tip for saving money is to stay in the O'Hare area instead of paying for expensive lodging and parking in the city. Pretty much all of the hotels offer a free shuttle to the airport. From there, you can take the train into the city. This is where those visitor passes from the CTA come in real handy.
Interesting Facts or History:
The old Water Tower and pumping station are the only 2 buildings to survive in the area during the Great Chicago Fire in 1871. You can take a free tour of the Water Tower today.
Additional Comments:
If you plan on visiting some of the main attractions in Chicago (such as the Shedd Aquarium, Field Museum, etc) then I suggest you buy a City Pass. City Passes are $49 for adults and $39 for kids. They get you into 5 attractions for free and you get to bypass the ticket line. Visit www.citypass.com for more details.
Robyn from Bloomfield, IA
Read More Comments
Can anyone help me plan a getaway trip for approximately 2-3 nights? We want to go to Chicago and stay in town so we will not have car rental fees. Any ideas of clean, nice, moderate priced place to stay?
Secondly, any suggestions on fun things to do or see in Chicago? This trip will be in late October. I appreciate any and all ideas.
By Annie Rios Hill from Columbia, MO
Answers
August 28, 2009
0

found this helpful
If you are staying downtown, make sure you go to Field Museum, also Chicago's Art Museum is amazing. Have lunch at Navy Pier and a drive along Lakeshore Drive is free if you have access to a car. Another freebie is take a walk down State Street (that great street). You will find all kinds of things to do in Chicago, there is so much to see and so many good restaurants. I hope you have a really great time!
August 28, 2009
0

found this helpful
You definitely have to eat the Chicago-Style Italian Beef Sandwich. I have read on http://www.projectweightloss.com it's tasty and delicious. Now let's discuss Chicago. Like the pizza war between Chicago and New York, Chicago is suffering a long embattled a civil war regarding who has the best Chicago-Style Italian Beef and who originated the sandwich.
August 28, 2009
0

found this helpful
Great suggestions so far. I'm from Chicago, so I suggest you layer; it can be Indian summer or winter at the end of October. I recommend you stay downtown. Don't miss the Aquarium, the Field Museum and the Museum of Science and Industry. There are special offers for Chicago museums, and I recommend you look into it, as the museums are very expensive. Hope you have a great time--it's a fabulous city!
August 28, 2009
0

found this helpful
There are a few nationally televised television shows taped there (like Judge Mathis and Oprah) so maybe check in to getting free advanced tickets if they are taping in October to be in the audience. You might find it fun :-)
August 28, 2009
0

found this helpful
Navy Pier is a lot of fun, and if you like deep-dish pizza, the original Pizzeria Uno is in Chicago.
August 29, 2009
0

found this helpful
You have to go up Sears Tower.
August 29, 2009
0

found this helpful
Navy Pier is a glorified mall, but do ride their ferris wheel - it gives you a great view of the shore and Lake Michigan.
I say Giordano's has the best pizza - try the deep dish! Also check out Berghoff Brewery and Restaurant. They have great German food, beer and root beer. The Artist's Cafe on Michigan Street looks like a 50s diner with fabulous, light and trendy food - reasonably priced, too. I love Miller's Pub for late night dining - it's Greek-owned, great Greek and American food. Make sure to get a Chicago dog (hot dog on a poppy seed bun, with mustard, relish, pickle, tomato, and celery salt).
Make sure you go to Millennium Park on Michigan Street. It's wonderful! Also check out Buckingham Fountain, State Street Beach, Lincoln Park Zoo (it's free!), Shedd Aquarium, Chicago Art Institute and The Magnificent Mile (Michigan Street).
My hubby and I always stay at the Congress Hotel, but it's become pricey. Check out hotels.com for good deals. If you stay at a hotel on our near Michigan street, you'll be close to everything. You can always jump on a bus or the L (elevated train) to get anywhere else.
August 30, 2009
0

found this helpful
I go to Chicago every year for a convention. I love Chicago. This summer I stayed at the Comfort Inn and Suites. It is right on Michigan Avenue and I think it was only $89 each night. It has a full kitchen, breakfast each morning and is newly renovated. I thought the hotel was great and it is in a fabulous location. I have done a boat tour and it was great. Also a tour of the White City (the Worlds Fair Grounds) is also something I have always wanted to do but have never been able to fit in since I am ususally there on business. Hope you have a great time. The city is beautiful!
Read More Answers